1More is a  Chinese brand that make a range of headphones and in-ears. Here Stuart Smith tries out the £89.99 dual driver C1002 and the three driver E1001 costing ten pounds more from their UK website. 
1More C1002 and E1001 In Ear Headphones 
1More is a Chinese brand that makes a small range of IEMs and more traditional looking headphones. Their offerings start at just £29.99 but here we have the £89.99 capsule dual driver IEM (C1002) and the triple driver IEM (E1001) costing £99.99. The price points put these IEMs in the sights of those wanting to get something more out of their portable music player without breaking the bank. 
C1002 Capsule Dual Driver 
The packaging is pretty cool on these and a lot of thought has gone into the whole experience of buying them. In the pack you get the headphones, a range of 4 tips, a little carrying pouch, a silicone cover for the capsules that is designed to increase their size for those more well endowed on the lughole region and an instruction manual in a range of languages. There's a matching shirt clip included too.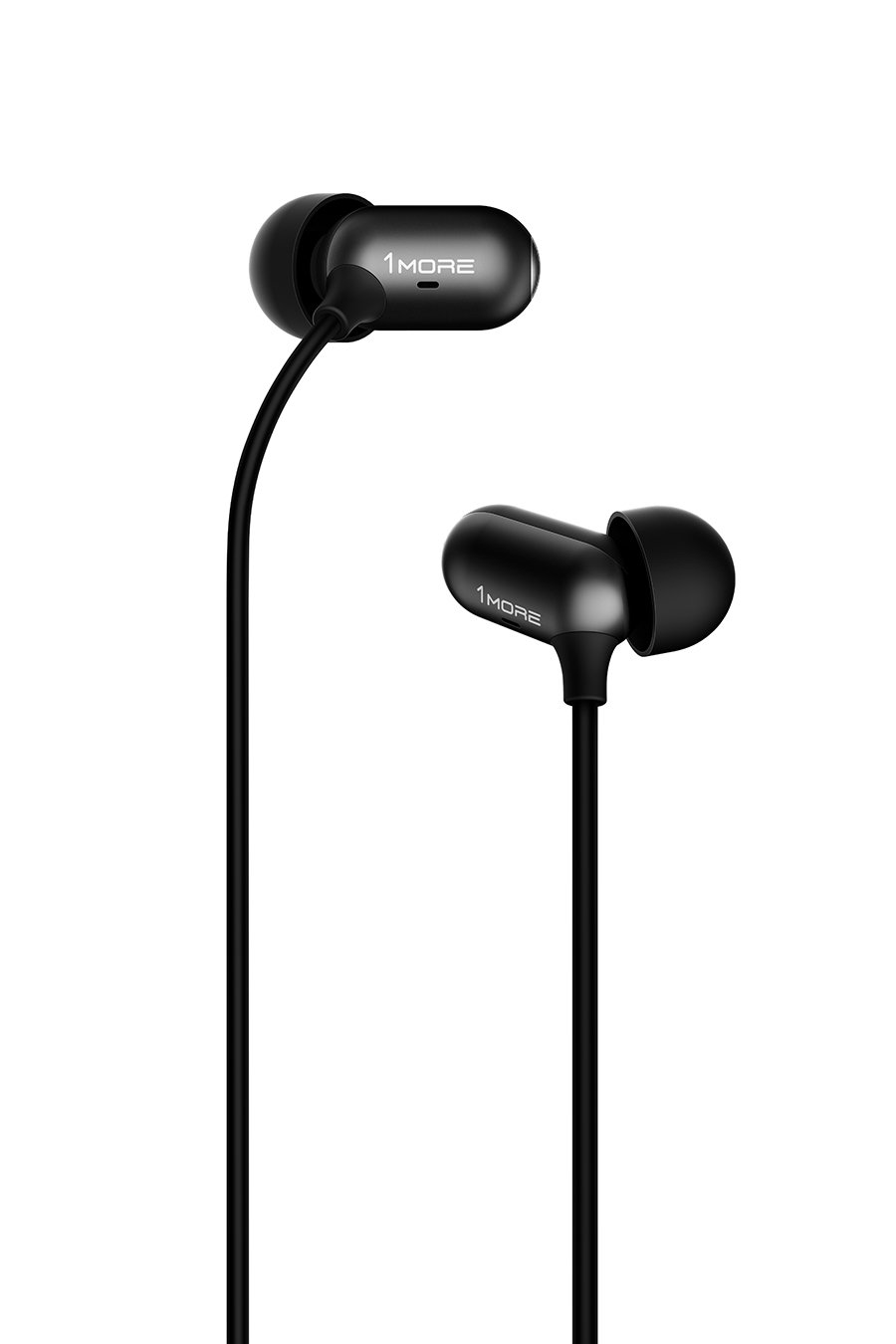 Features
The C1002 has a balanced armature driver along with a separate dynamic driver. There is an in-line remote that is compatible with Android and Apple devices that you can change volume, skip through tracks and change the volume. A MEMS microphone is included too.
When you're not using them the C1002s have handy magnetic tips so you can put them around your neck. The cable is enamelled copper around a Kevlar core with the lower part being braised with nylon whilst after the split it is covered in TPE. He capsules are marked for left and right ears.
Comfort
I'm a weird one with IEMs and I tend not to get along with them at all but the capsule shape of these is really comfortable for me using the smallest of the silicone tips. I'm able to shake my head around pretty violently without them becoming dislodged or moving about and I'd certainly be happy to take part in vigorous physical activity whilst wearing these…were I of that persuasion…I'm not. These certainly block out the outside world when you are using them and I had no complaints from Linette about leakage of sound whilst using them.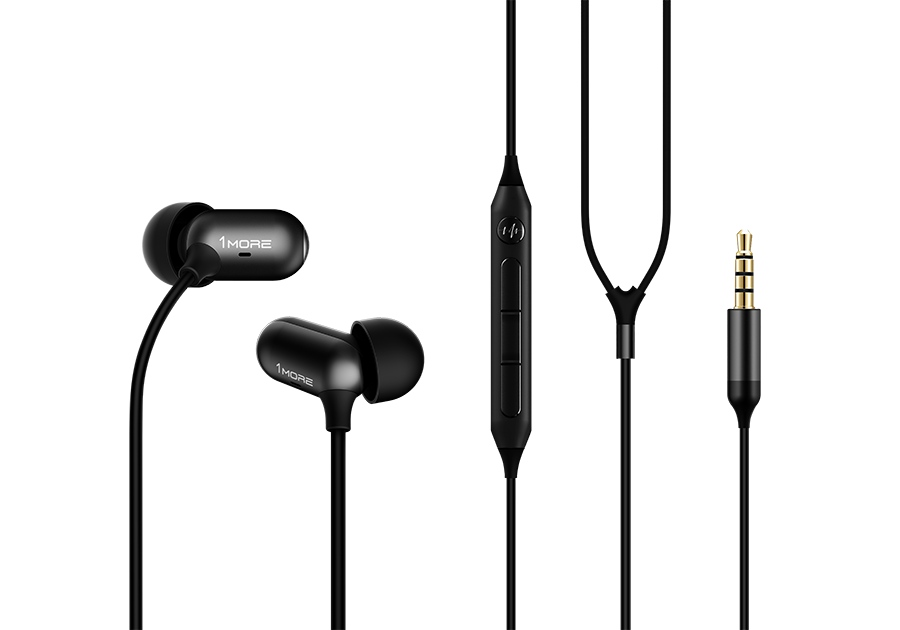 Sound
You're never going to get the full listening experience that a proper stereo can offer when using any headphones in my opinion, but there are folk out there that actually prefer listening to music like this. Of course the main benefit of these kind of devices is their portability and the fact you can have music wherever you go.
However, my first listen is from the desktop computer using FLAC files through an AR DAC
From the first few bars of Gil Scott-Heron's compilation album Ghetto Style it is clear that the 1Mores are a quality product. My initial comments would be of a sound that is clean, well defined and with a bass that sounds tuneful and bouncy. The all important midrange is sweet and mellifluous whilst the top end isn't at all harsh as can be the case with some IEMs I've had the opportunity to use.
Body Count's first album is a raucous metal-fest and the C1002s cope well even at loud volumes; these will go very loud (dangerously loud) without distorting. I was never of the opinion that these were getting stressed out and finding the going a bit much, they were composed and polite throughout. Audiophiles will like their presentation a good deal I think. There's a real snap to the snare on the track Body Count that is really pleasing, whilst the grinding guitars come through really well. Separation of instruments is good with vocals being dead centre and you can hear where things are panned in the mix.
As I mentioned, these are priced to appeal to those looking for an upgrade from the standard ear buds that come with a phone or portable player and so I plug them into my WileyFox Android phone. The remote works as it should but I find, having sausages for fingers, the buttons a bit fiddly to use and I kept turning the music off to begin with…I got more used to them after time.
Playing Gregory Porter's Liquid Spirit I found I had to turn the volume up pretty high to get to decent volume levels. Perhaps this is a good thing given my previous comments about these being able to be pushed to loud volumes before breaking up. There is a silkiness to the presentation and good insight into his vocal presentation whilst retaining a snappiness to the tops and decent bass. Again I'd say these will appeal to audiophiles on the move but who don't want to go to the expense and hassle of a separate mobile set up.
Conclusion 
Over long periods of use these earphones were comfortable in both the way they fit and their non-fatiguing sound. For the asking price I consider them a bit of a bargain. Some mobile users will want more volume. The cables don't tangle easily and the magnetic tips are a useful feature.
AT A GLANCE

Build Quality: Great packaging and a solid feel to the product itself. Cables on these kinds of product are inherently fairly flimsy 
Comfort: Very comfortable indeed and stay in the ear 
Sound Quality: Silky and detailed presentation 
Value For Money: Great value for money 
Pros:
Comfortable
Non-fatiguing sound
Cons:
Need driving pretty hard to get the best out of them
E1001 Triple Driver 
The packaging for these is brilliant and adds to the whole experience of opening them up – a real Christmas morning experience. The box, in the form of a book, opens up to reveal drawings of the headphones and the philosophy behind the brand. As well as the earphones themselves you get six pairs of silicone tips, three sets of foam tips (my preference was for the smallest silicone tips) a natty little carrying box to protect them when out and about, a dual prong adapter for using on planes and the instruction manual. There's also a matching shirt clip.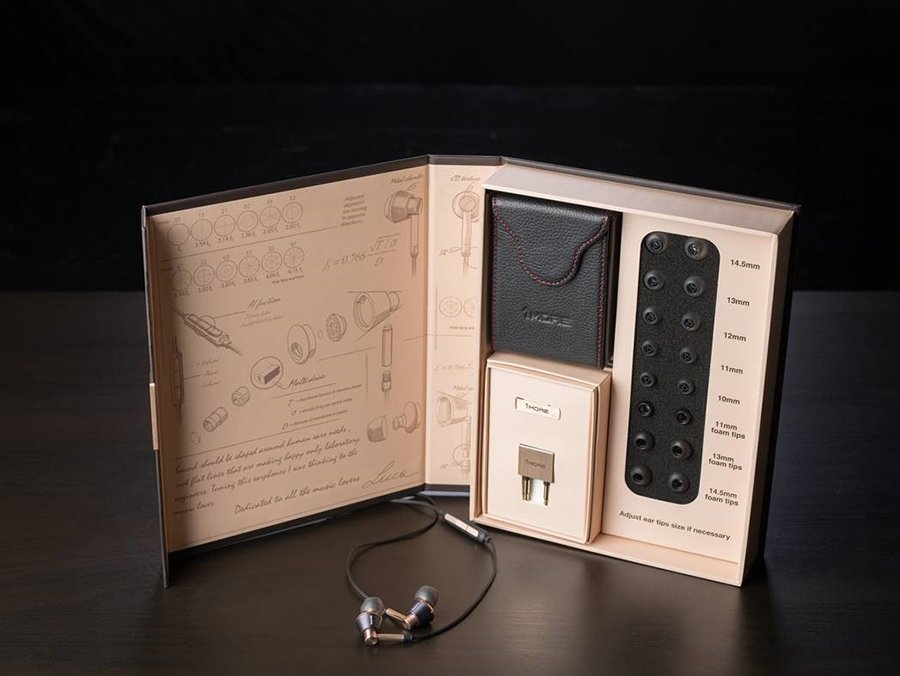 Features
With the E1001 you have two balanced armatures and a dynamic driver. The cable and the remote are the same as on the C1002. The aluminium housing are angled to better fit the ear.
Comfort
As I mentioned earlier I am funny with IEMs and find many of them pretty uncomfortable. I used these on the trip too and from the recent Warsaw show and found them to be one of the most comfortable earphones I've ever used. The go pretty deep in the ear canal and whilst they don't feel as secure as the previous model, I was still able to shake my head about without dislodging them – I'd certainly be happy running about with these in place.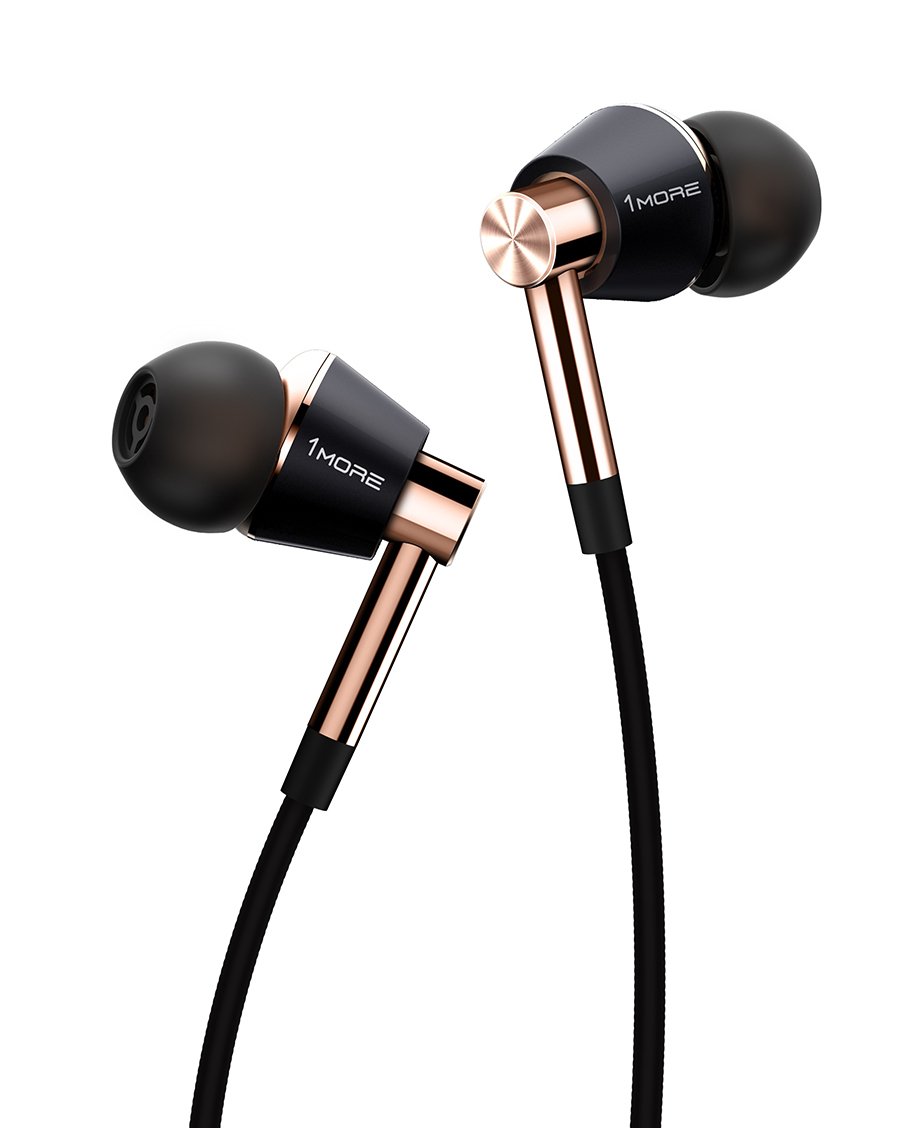 Sound
These are sonically a step up from the previous headphones in every respect and are one of the best sounding set of in-ears I've ever used. Using the desktop computer and the AR DAC/Headphone amp and playing Bowie's Ziggy Stardust album it's clear from the opening drum beat and guitar strum that you are listening to a superior product…and not just when compared to the dual drivers above. The drums are tight, bright and you can hear the effects used, guitar is crystal clear, bass is well defined and tuneful and Bowie's vocal is great. There's bags of detail in the mix too which is good to hear.
Ice Cube's Good Day is a laidback funky rap tune and here what I'm getting is a deep melodious bass and again loads of detail in the mix. What I do get here is that this tune is a bit compressed in the mix…not the fault of the earphones, but it did annoy me.
The Grunge of Veruca Salt's American Thighs album was great using these, conveying power and subtlety in equal measure. What stood out here was the clout in the bass and sheer believability of the overdriven guitars – Seether sounds stunning!
Again it's time to get these IEMs onto the phone to see what they're like in a more realistic environment. Gregory Porter's Liquid Spirit is a delight. I'm finding that I'm really enjoying the detail and sleek presentation at lower volumes, but even when turned up full the sound never strays into the territory of sounding overblown or at the point of break up. Overall there's a smoothness and liquidity to these earphones that many audiophiles will love.
Massive Attack's Blue Lines makes me just sit back and just enjoy the tunes and that's a great sign in any product. Details in the mix and sounds are really apparent, with the bass being controlled and fully in check. Spatially I'm getting a more out of the head experience with these than previously.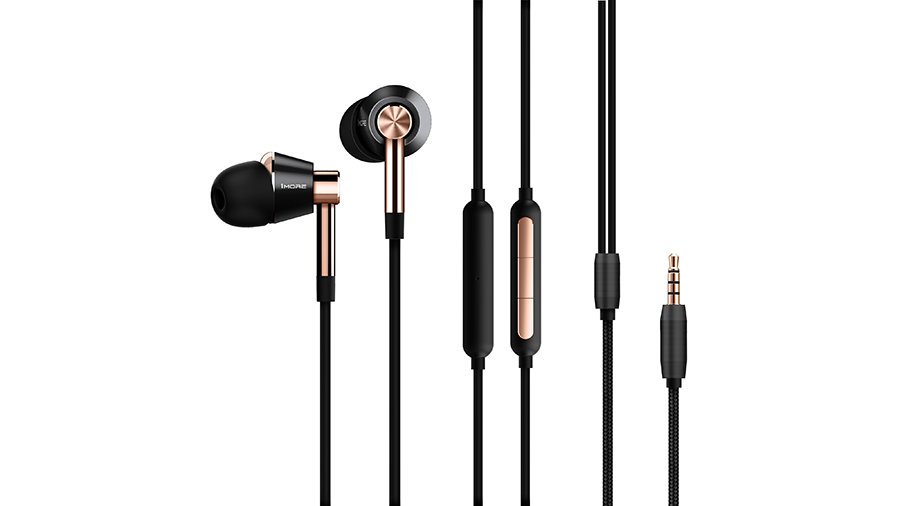 Conclusion
These are a very, very good in-ear at a price that is something of a bargain. Sonically they are a class act that is, in my opinion, amongst the best I've heard. They are comfortable in the ear and the presentation is seriously non-fatiguing. Truth be known I'm finding it hard to find fault with these, particularly given their budget territory price. I know it's a cliché in reviews, but these really do offer audiophile performance at a relatively budget price.
AT A GLANCE

Build Quality: Great packaging and good build quality 
Comfort: One of the most comfortable IEMs I've ever used 
Sound Quality: Great bass, superb midband and a snappy top end make for a great 'audiophile' type listen 
Value For Money: An audiophile product at a relatively budget price 
Pros:
Fabulous sound quality
Great build
Cons:
Struggling to find a negative at this price
Stuart Smith