The 432 Evo Master is 432 Evo's first music server with their own power supply in a dedicated matching enclosure.
432 Evo told us: "Just like our current AEON flagship, the new Master is equipped with a dedicated superclock board, software jitter tuning and optional 432 Hz post processing, for which 432 EVO has become famous. With our MASTER model, the clock now has a dedicated linear power supply which greatly improves sound quality".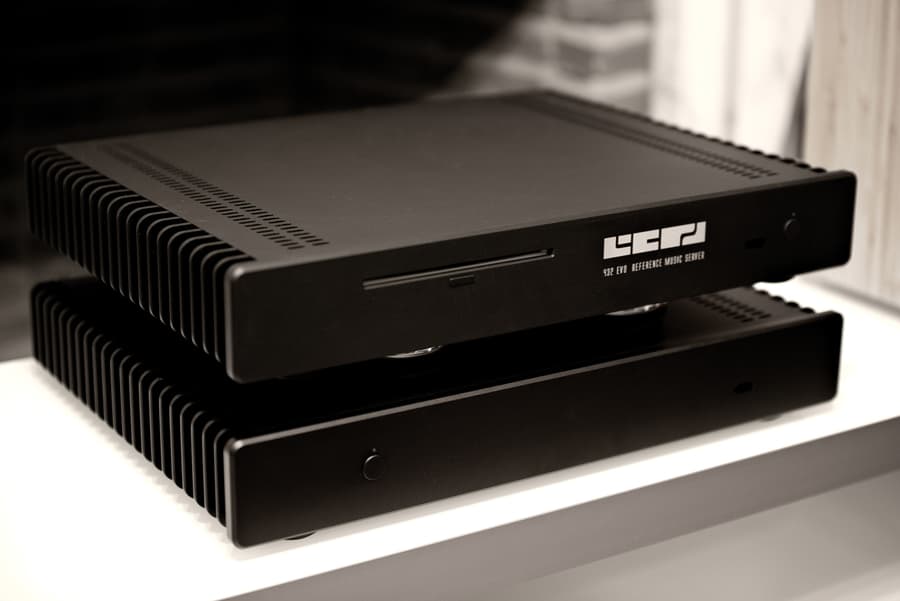 "The MASTER has a bigger 4 TB storage capacity on a custom spring suspension system, which can be upgraded up to 12 TB (instead of 2 TB standard on all other models). The MASTER runs on one of the fastest passive cooled motherboards available which can run the latest Roon 1.3 fluently. Customers can choose between the bundled Logitech Media Server or optionally Roon. These library managers run on their own dedicated cpu cores, separated from the time critical audio processing core, and OS core. These tweaks combined with custom process scheduling result in less task switching, lower software jitter and lower noise floor and improved blackness. The 432 EVO MASTER can either play in our famous 432 Hz processing mode, or be a bitperfect player/streamer, and can match or even beat any other digital source independent of price point. To validate these claims, 432 EVO has tested several digital sources up to 28.000 €. The most expensive source is also going to Munich for shootouts".
"Our new de-blur feature is a complete rewrite of our 432 Hz method which can also function as a high -quality upsamper/resampler. From now, listeners can enjoy our de-blur implementation which was developed in-house, which configure our DSP filters so that no new errors are introduced into the existing source material of the customer. When using 440 mode, the music remains fully authentic to the original, but with more details revealed. With 432 Hz, enjoy a more relaxed organic sound, with more details revealed when using de-blur. Last but not least, the MASTER is also equipped with a bitperfect TEAC ripfacility"
"The 432 EVO MASTER builds it's unique sound upon a newly developped linear power supply in a custom enclosure which is backwards compatible with our previous models such as the 432 EVO AEON and 432 EVO HIGH-END. Existing customers can upgrade and keep their current investment. The unique feature in our supply is no shared central transformer with multiple secondaries, but several independent circuits and transformers. The supply is also very efficient and does not run hot, always stays cool. Our new supply will also be smart and protect against user mistakes, such as trying to shutdown the supply when the music server is running. The supply builds on a design never attempted before in any digital audio product, handmade in Belgium".
Availability of the 432 EVO MASTER will be Autumn 2017, and the MASTER will be presented in Munich in a cost-is-no-object Aries Cerat system in Hall 3 N10/P13.
Those who can't wait for the 432 EVO MASTER can already order the current flagship, the 432 EVO AEON. 432 EVO guarantees that when the update to 432 EVO MASTER is available, you will be able to upgrade.