Acoustic Energy is undergoing a raft of changes to re-establish itself as one of the UK's leading hi-fi loudspeaker manufacturers. "With a new Managing Director, new global and domestic sales teams and investment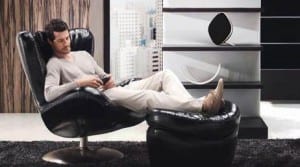 from its new $20 Billion joint ODM parent, Wistron, Acoustic Energy is now well placed to achieve its future growth objectives" says the company's press release.
Neil Truckell has agreed to return to the company he left over seven years ago to start his own successful marketing and sales consultancy… which he will continue to run independently and with industry colleagues. Richard Stevenson (RSPR) also returns, having worked extensively with AE in the past. Ric has a rich history of consumer electronics PR having worked for many well-known brands and media titles for over 25 years.
Comments MD, Neil Truckell: "Having launched the world's first Wi-Fi radio in 2005 and a Bluetooth speaker for mobile operator 'Orange' in 2006, AE has been no stranger in targeting new markets with new technologies.  Now, with the recent investment from Wistron and FPI, we plan to re-energise the Acoustic Energy brand with a new ID and new products across categories to be launched later this year. This will  allow the company to re-build its share within our core market, in addition to moving into new sales channels with related product categories such as Portable audio, PC/Mac/TV systems and Multi-Room audio."