Acoustic Sounds, the online music store, has announced it will be offering mainstream albums from leading labels in the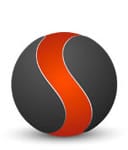 DSD format – used to master SACDs.
Initially 46 albums will be available in the DSD format including Counting Crows' "August and Everything After", Rickie Lee Jones' "Traffic From Paradise", Herbie Hancock's "Maiden Voyage" and John Coltrane's "A Love Supreme".
Prices start at $24.99 per download.