Tokyo-based ADL by Furutech bagged an armful of awards for the excellent X1 portable USB DAC/headphone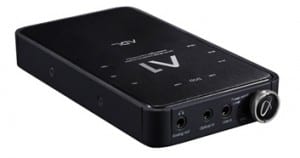 amplifier, and now they have introduced a new sister product, the A1, aimed at bringing all of the benefits of the X1 to the Android user, and with DSD capability.
The A1 is a high-resolution portable DAC and headphone amplifier that can be used with Android devices. It is also DSD-capable when used with either Mac or PC.