Stuart Smith comments on the current situation, its effects on HiFi shows, people, and the world as a whole. He also mentions music a bit too.
You know how it goes, you're at an audio show one day, have a nice relaxing trip back home over the following days, process the hundreds if not thousands of photographs you've taken, reminisce and write up a few thousand words about the best of the Hifi you encountered, have a little moan about the same old music getting played, try to remember who you chatted codswollop with in the bar for hours on end and then, without even the merest whisper that anything particularly serious might be afoot in the big wide world, other than the common or garden antics of the usual suspects in the guise of sword, famine, wild beasts, and plague (yeh, a bit old testament but hey, we're living through strange days so a little artistic license is allowed) and then up pops a particularly nasty virus that, let's be frank, has had more than its fifteen minutes of fame than it really deserves, already. There'd been rumours and chatter about some new flu that was winging its merry little way our way but, hey, it was just a bit of flu. OK, it didn't come from absolutely out of the blue and there had been a good deal of chatter on the airwaves and digital-highways and byways of (and it seems almost a lifetime ago that this now everyday word entered our common daily lexicon) "LOCKDOWN" in some Chinese provinces, but let's be serious and honest here; how many people back in late February/early March ever thought that what would follow in the following months would be quite so, and I'm using this phrase a tad judiciously, all-encompassing and lifechanging?
Lockdown!
Then Italy happened. And then people we knew of started to fall ill and die. And then what was touted by many as being "just another flu" became the only topic of conversation – and then shit got serious. Shit got very serious! The news outlets carried pretty much nothing other than relentless coverage of what was once called coronavirus but underwent a sinister makeover and became COVID 19. We had twenty-four-seven reportage of what was happening around the globe. We had experts in hand-hygiene trotted out to tell us how to wash our hands and remind us of the words to Happy Birthday (To You). And we heard rumours of not being allowed to leave our homes other than for vital victuals (vittles), though most folk, if news reports were to be believed, seemed to think that the shopping for vital victuals meant buying every last far-flung farfalle and procuring the final roll of loo-roll available. Come on folks, it was funny! Well, when I say it was funny it was uproariously hilarious other than that teensy little sideshow of people winding up seriously ill or worse.
Here in France the government took it very seriously with Lockdown coming pretty early on and the populace needing special paperwork whenever they left the house – and even then there were severe restrictions on the number of metres we were allowed to venture from the front door and constraints on pretty much every aspect of daily life. Let's be fair, it was all a bit of a laugh at the start, wasn't it? Irregular sleeping habits, daytime boozing (they had to ban the sale of strong booze in supermarkets in our region because of the number of police callouts to drunken arguments between families and neighbours), re-watching of loads of films you'd forgotten you owned because all that was on television was coverage of this virus thingy, loud music and dancing (see previous comment about hours of daylight imbibement) and a general devil-may-care attitude to this whole situation – only with a nagging worry at the back of your mind that this was going to get MUCH worse before it got any better, though, hilariously, some self-proclaimed experts decided that it would all be over in the shake of a lambs tail and we'd be back to normal service in no time (interesting these same people soon changed their tune in later days, weeks and months). Some countries reacted more slowly and their populations are sadly paying the price.
Lockdown Fever
On the music front (I feel duty-bound to at least give a nod to music and audio as I write this piece) we were discovering (similarly to our film collection) records and artists we never knew existed in our collection. Sleepless nights became an excuse to get up at 2am, drink wine, listen to music and cavort like the Dancers On the Edge of Time. Within our own little bubble we were safe, we were carefree, and then we were watching too much news, and we were becoming increasingly concerned and progressively more alarmed. The zeitgeist was changing everywhere. A notice was plastered to the front door of Hifi Pig Towers giving delivery drivers strict instructions as to protocols that must be followed and we had our own routine of decontaminating and quarantining inward-bound audio goodies. Now, being a music lover and particularly a lover of the old black vinyl discs has its advantages in 'Covid Times' – IPA (no not Indian Pale Ale, Isopropyl Alcohol) was in plentiful supply here, and the arrival of new boxes involved a healthy wiping down with lashings of the stuff followed by the aforementioned 72 hours of quarantine. The news became all-encompassing and there was a general air of malaise that seemed to descend on the world at large. That honeymoon period with lockdown was becoming tiresome and the routine was becoming tedious. More words and phrases previously unknown outside the offices of the Oxford English Dictionary started to appear and become commonplace; furloughed, social distancing, flattening the curve, herd immunity, self-quarantine. Whoever knew that furloughed meant a leave of absence before all this kicked off? Well perhaps you did – I assumed when I first heard 'furloughed' being used that it was something to do with farming and ploughing of fields…or something like that anyway.
Munich Cancels
How quickly did we all fall into that routine? How quickly did we realise that what was once an excuse to relive the merry old days of youthful exuberance was actually a new way of existing and coping with a situation that was out of our own personal control? And then it happened! High-End Munich cancelled! Not just postponed until later in the year but CANCELLED! Our annual pilgrimage to all that is holy in the world of exotic (and not so exotic) audio was not going to happen. Munich not going ahead really brought the severity of this whole pandemic thing into stark focus, and whilst the deaths of thousands of people being reported daily on the television had seemed serious but pretty distant (for the moment), the cancellation of the greatest Hifi extravaganza on the planet hit home like a sledgehammer aimed squarely at the little furrowed (not furloughed) bit betwixt eyes and receding (OK, receded) hairline. (Note to self – deaths of thousands of people really ought to take precedence in your mind over and above the postponement of an annual Hifi Show!). Munich cancelled? What next, the collapse of civilization as we have come to know it? (More on that latter point later). Shit just got even seriouser (yeh, you're allowed to make words up in lockdown) than it was! To be fair, when this all started and the "It's only the flu. Munich is a long way off. It'll be fine" brigade were spouting forth we thought it was clear that shows like Munich and beyond would obviously be cancelled given what happened in China.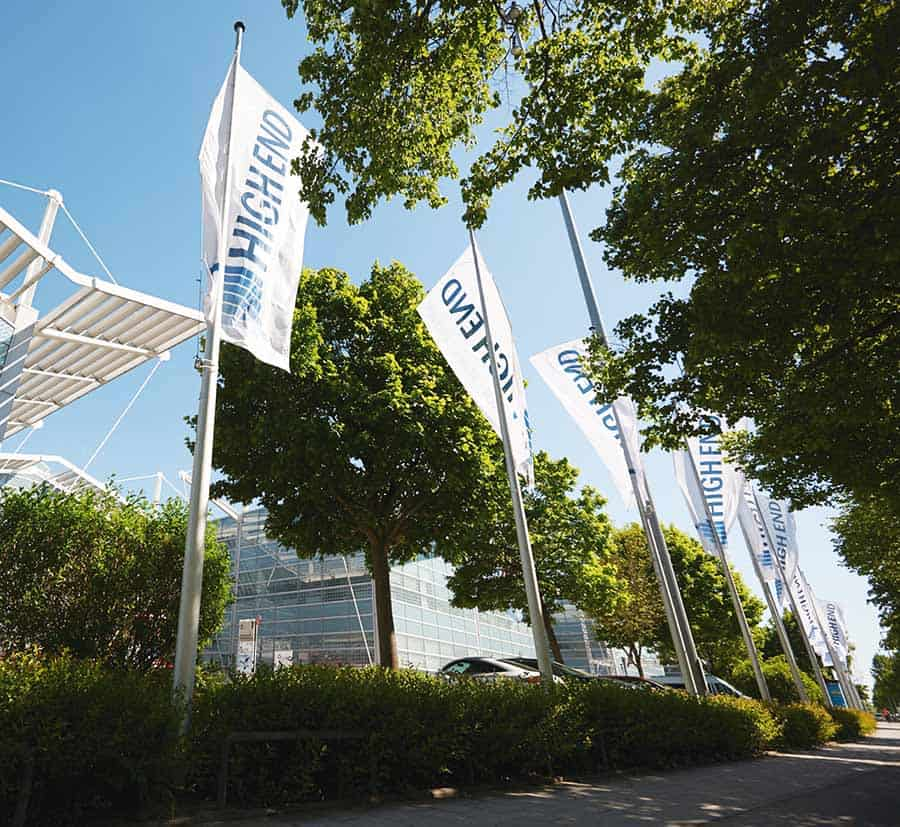 At this point I'd like to take a moment to congratulate The High-End society that organises the show on their excellent communication to both press and public – there was no ambiguity and no messing about; the show was cancelled until 2021! As hard as that was to swallow at the time, and as disappointed as we were, it was clear that this exemplary communication from the organisers of Munich High-End was what was needed. Other audio shows followed suit pretty much on a daily basis and updating Hifi Pig's Events Calendar became part of the routine. Some shows did excellent jobs in communicating what was happening with their events to press, public and exhibitors (Rocky Mountain Audio Show is a case in point) whilst other events seemed to communicate somewhat less effectively and allowing rumour and gossip to perpetuate – which was not good for the industry, or shows that may or may not follow.  Shows were falling like dominoes the world over. The North West Audio Show in the UK, which we are very much involved with, postponed from June to November and then cancelled until June 2021. Other shows around the globe followed suit and there were to be no European shows at all this year – that said, at the time of writing the Paris Show is still claiming to be on in November, but the word on the street is it has been cancelled – the organisers just haven't told anyone as yet.
And So It Continues
Lockdown continued on and off and now we are back into different degrees of lockdown once again. We settled into a different routine. The tedium became normal and even the press were talking about there being a "New Normal". There seemed to be a relaxation of lockdown restrictions for a while in the "first wave". The paperwork we once needed to leave the house was no longer a requirement, but things were changing again. Things seemed to be changing on a daily basis. Facemasks became the norm. Latex gloves were de rigeur. Shaking hands was a thing of a bygone era. But life continued and continues! There was a brief respite, but then here we are facing tough new measures to curb the spread of the virus once again. In the UK the "Rule of Six" became a much-touted phrase and I can only assume some civil servant had been reading Asimov's "Runaround" shortly before coming up they came up with that particular slogan. Bubbles are now a thing we all know about. Track and Trace is a thing, only it's not in the UK – a sort of Schrödinger's cat of an app where it exists until people try to use it and then it doesn't. In France we were treated to a colour coding system with departments being split into green, orange, red and even redder – green meaning life went on pretty much as (the new) normal and redder red meaning staying home and doing nothing but the essentials outside the home. Thankfully we are in a green zone, but, if the conversations we had yesterday with friends (social distanced, of course) are to be believed, that is all about to change as there has been an outbreak at the local vegetable factory (the towns biggest employer) and at the old folks' home too.
Protests have happened around the world claiming that this is little more than a form of social control and I get that sentiment, I really do. Personally, we took the decision to pretty much isolate ourselves as much as possible very early on. Needless to say, the conspiracy theorists had, and are having, a field day. Civilization seems to be breaking down around the world and people are becoming polarised  – and some are capitalising and even stoking this polarisation to their own ends. The "we are all in it together" vibe seems to have changed and Covid Boredom is a very real thing – people are flouting the rules, taking to the streets and police are being given more powers to intervene. Moreover, many people are struggling mentally with the situation, the boredom and the feeling of isolation and helplessness – and yes, there have been times when I have struggled!
A Blast From The Past
As we were coming back from the Bristol show way back in February we were queuing for the ferry and scrolling through social media ads when a pair of speakers I longed for in my teens popped up for sale and before you could say "Celestion SL6" I'd committed to yet another pair of noise-making boxes, and obviously a big and contemporary Krell amp soon followed. This really was the realisation of an adolescent dream, but I'd have to wait a good while before this reverie materialised in full. Now, the speakers and the amp are both from the 1980's, a time when Coronavirus just wasn't a thing and life was distinctly more carefree, but wiring them into the system had me realise that a good amp and a good pair of speakers continue to be good despite the march of time. Actually, the Krell arrived first and I couldn't resist plugging it into the big system, fully expecting to be underwhelmed by this thirty odd-year-old behemoth – only I wasn't underwhelmed at all and the Krell found favour with a number of speakers that were in for review. It has grip and power aplenty and just seems so in control of everything. Finally, the Celestions arrived and were wired into the system and again I was utterly gobsmacked at how a pair of speakers of such a vintage could perform so well. OK, so ahead of the amp we have a reference system we have meticulously put together, but this was like a veteran racer winning the London Marathon (also rearranged to deal with the current situation and respect for social distancing). The Krell has barely moved out of the main system since it arrived and the SL6s may well go into the mid-priced system for future reference – only the Krell will have to go to the amplifier hospital as it's lost a channel. I read up on forums and groups about the SL6s (remember the internet wasn't a thing in the '80s) and whilst it seemed that the Hifi mags of the day loved what the SL6s did that didn't seem to be the universal opinion in "Internetland". Whatever, I absolutely love the Krell/SL6 combo and the hunt for a preamplifier and front end from the day continues!
Streaming Fully Embraced
One of the other things that I have fully embraced during this period of lockdown has been the use of streaming services – streaming was probably never even being imagined of back when the Celestions and Krell were new. I have written about and moaned about streaming more times than I care to remember, but I'm nothing if not persistent and I have continued to try and 'get' streaming – to no avail up until now. I've finally decided that Qobuz serves my needs perfectly, particularly when partnered with Roon. A week or so into the first lockdown situation I took it upon myself to put together a little standalone computer on which to run Roon – which surprisingly went without major incident or shouting (well, a bit). I latched Roon onto Qobuz (other streaming services are available) and I found myself getting completely lost for hours and hours in new music and partnering with the Auralic Aries G1 was, surprisingly enough, painless. A good streaming service (I can hardly believe I'm typing this) combined with the ridiculously all-encompassing Roon is an addictive thing indeed and many has been the time I've found myself lost down the rabbit hole that this alliance can become. I've discovered new music. I've discovered music long-forgotten. I've even loved music I thought I hated. In short, I'm loving it!
Music Is The Answer
Music seems to have been a real help to a lot of people over the past few months. People have found solace and comfort in their tunes, and whilst we live in a world that now seems constantly on edge and ready to fight or fly, our systems and the tunes we play on them have become safe havens of sanity and stability in a maelstrom of confusion and misinformation. So, there seems to be a renewed feeling that music is a universal, powerful and ever more important part of our make-up as being human. Music has the power to transport us from the day to day shitstorm we often have to endure in our lives and can help us to escape the bleak realities that are presented to us through media on an hour by hour basis. In music we can find a place to think, to take stock and to evaluate and re-evaluate our own position in the ever-changing world in which we find ourselves. And indeed we can find OURSELVES in music. Music has the power to mend divisions and heal broken spirits. It can feel uplifting, it can feel melancholy, it can feel exhilarating and it can feel morose, but music is a connection to a part of our psyche that runs deep within us all.
Live Music
One of the effects of this pandemic has been the closing (quite rightly) of bars, pubs, clubs and other live music venues. The knock on effect has been that musicians all over the world have lost their only sources of income. Most musicians rely on fees from gigs and sales of CDs and merchandise at those gigs merely to survive. Many musicians have put on free live streaming events over social media during lockdown and they should be applauded for this – some have been truly brilliant. They are the people that are keeping the music live, vibrant and out there for us all to enjoy and we should support them en-masse where we are able. This means buying their CDs, buying their merchandise – and when all this is over and we can SAFELY go to bars, pubs and venues we should go to their gigs too. It should be mentioned that it's not just the musicians either. The act of putting on a gig or making a record involves teams and teams of people and, unfortunately, they have lost their incomes too. Music and the wider arts are simply too important to the cultural wellbeing of society and I hope the powers that be will step up and help rebuild these "soft industries" when all this is finally over.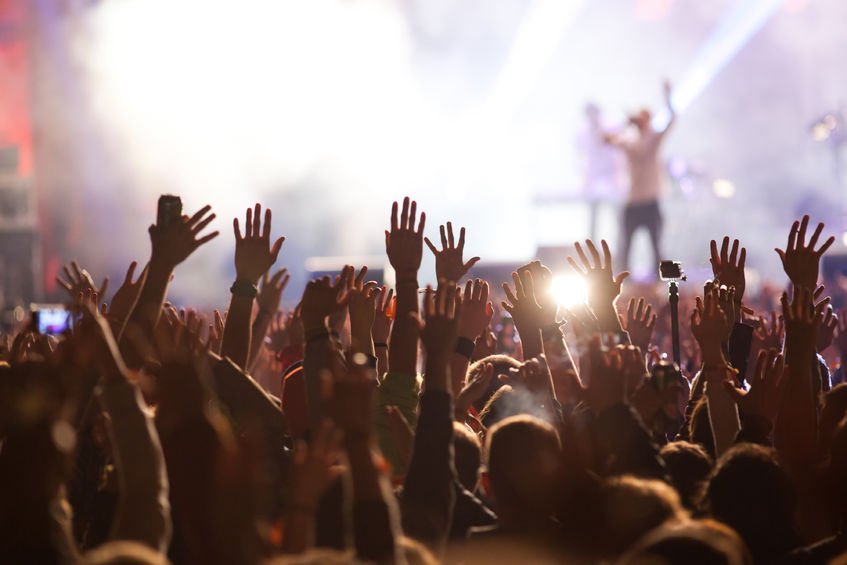 The Future?
So, this Covid situation is still very much upon us, and who knows what the immediate and distant futures will bring us in this respect, but music can be a constant and enriching part of our daily lives and we should see it as a vital part of our routine, not only because music is bloody good fun, but because it is nutriment to our very well-being as humans. Music should be as everyday as eating lunch or taking daily exercise, and like taking lunch it should be something to be savoured and not devoured thoughtlessly. Music should be prescribed on the National Health Service. We as music lovers should be encouraging (not in some pious and holier than thou way) friends and family to listen to more music, to relish listening to music and to actively listen to music as a vital and essential part of their lives.
Covid 19 may come and Covid 19 may go, but the music lasts forever!
Stuart Smith