The guys at Aequo Audio have been in touch to let us know they will be launching a new speaker, Stilla, at this years High End. You can see them in Hal 4 Cabin W12. Regular readers will remember our review of their Ensis speakers and awarded them our top accolade. A very slim floor standing speaker, designed by the credo: form follows function. Built by hand out of materials like Scandinavian plywood, hdf, high stiffness artificial stone and aerospace billet cnc aluminium.  Highly customisable to match with every interior.
A time-coherent tweeter with acoustic lensintegrated in the fully in phase midbass and subwoofer alignment. Thanks to minimal diffraction by its slim size, curved sides and invisibly attached high density sheep wool behind the front hood, the speakers disappear completely, producing an incredible pinpoint wide and deep 3D soundstage, say the Dutch company.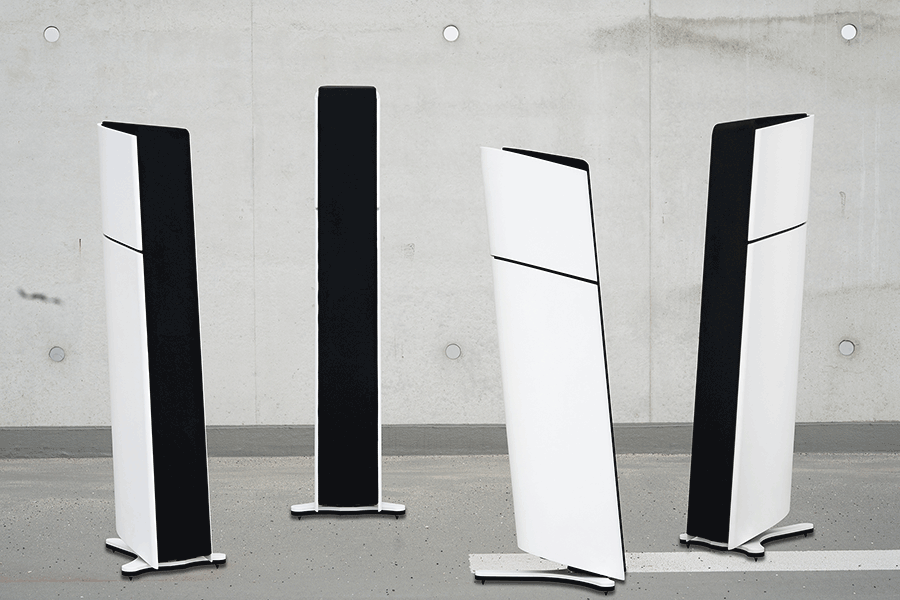 Aequo say the Stilla is easy to drive for all amplifiers being a hybrid active system with two 250W N-core powered 7 inch subwoofers that do all the heavy work, and an 8 ohms nominal impedance and high sensitivity on the passive side ensures easy an load.
The signal path is full analogue and without digital to analogue or analogue to digital conversion.
Easy speaker has the ability to adjust low frequency (ARPECtm) enabling easy adjustment for both small and large rooms, as well as rich or lean recordings and is suitable to overcome imperfections caused by asymmetry of the room. Technology for the reduction of indirect ceiling, wall and floor sound (EHDLtm) and a modest sized elliptical shape enclosure without large reflecting surfaces ensures high compatibility with all rooms, the company add.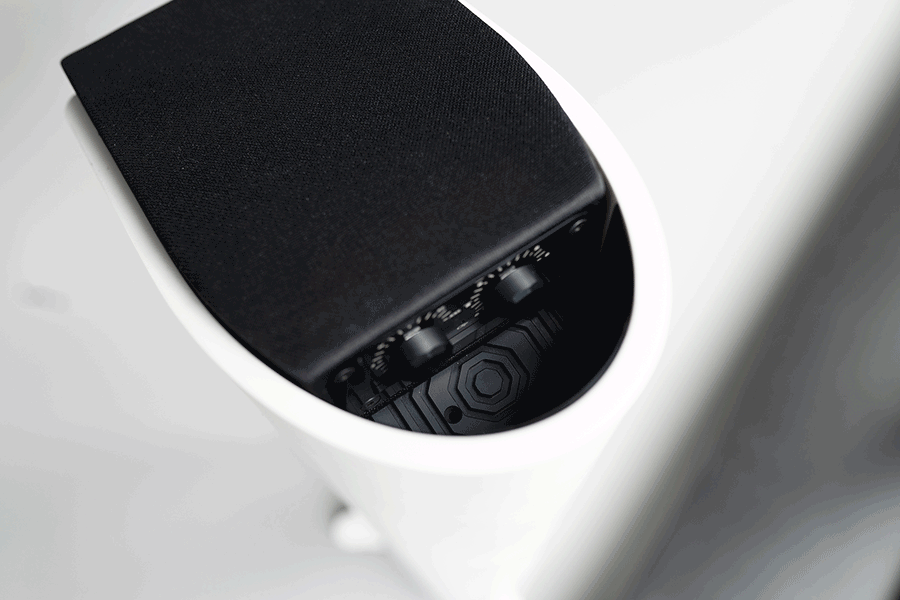 Absence of bass reflex ports on the back or the side and a small footprint allow easy placement we are told.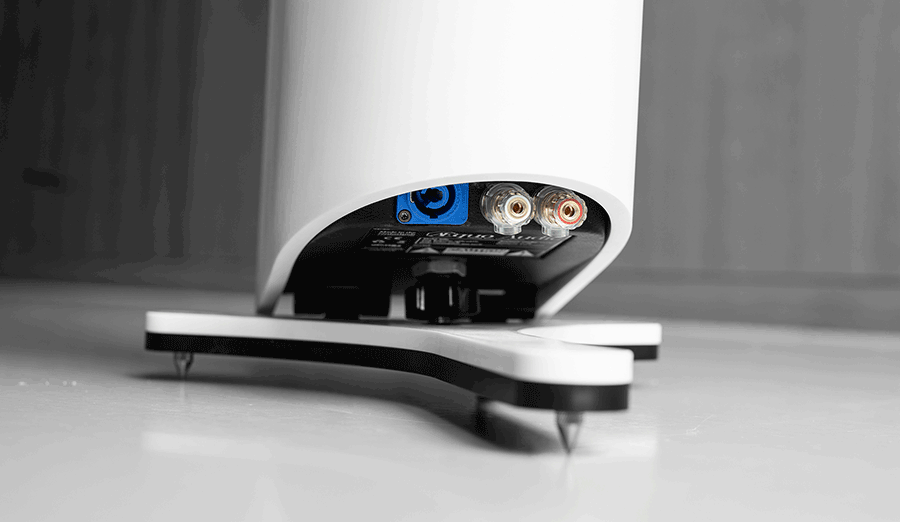 Specs
Size: 107 x 16 x 26 cm​
Weight: 21 kg​
Sensitivity: 90db​
Enclosure: Floorstanding, Horn loaded bass reflex
Frequency Range: 14-35.000hz, *low frequency extension and gain is steplessly adjustable to match room size and acoustics.​
Impedance: 8 ohms nominal (for all amplifiers rated 2 to 8ohm)​
Tweeter: The  Innovative high frequency transducer system is equipped with Aequo Audio's F40 high frequency transducer for high resolution and very low distortion. It's concentric fabric ring and dome design for extended frequency bandwidth, billet aluminium dispersion cone on carbon fiber rod to eliminate high frequency irregularities and fix the middle dome to eliminate membrane resonances. Enhanced Horizontal Dispersion Lens (EHDL™) ensures 3D holographic soundstage and imaging in all rooms it is claimed.
Midbass: High self-dampening mineral-filled polypropylene blend cone, low loss surround and suspension and well ventilated built to avoid large excursion compression. Hexacon voicecoil, Kapton-aluminium former. Powerful motor with very low distortion and super-fast Symmetry Drive (patented)
Woofer: Double 7 inch active powered, high linear excursion subwoofers opposed at 45 degree angles to cancel out all sideway vibrations. Nomex coated subwoofers with wide symmetric magnet field, large excursion, very low distortion. Active powered and controlled by innovative system with full analog signal path to easy adjust placement and room size and produce a natural deep roll off in the lowest frequencies.
Crossover: Passive, balanced, in-phase crossover filter with only high-end capacitors and inductors. Unique filter topology without capacitors in line with the midbass.