The Tuning Stick from Akiko comes in a variety of different models including the RCA, the AC and the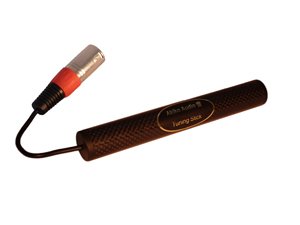 Universal. They have now introduced the XLR Tuning Stick which plugs into a free XLR input, with the wiring in the plugcoming solely into contact with the grounding of the device.
The contents of a Tuning Stick are said to cause a "cleansing of the grounding near your hifi equipment".

"We are pleasantly surprised by the incredible success of the Tuning Stick" says co-owner Marc van Berlo, who, together with his son Sander, is involved full time in the running of their Dutch company: Akiko Audio.