This new cable is composed of four copper conductors, isolated with polyethylene (XLPE) which the company says has "excellent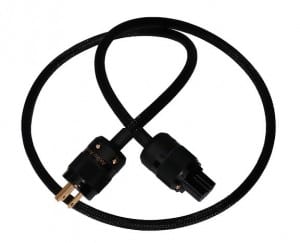 isolation qualities and much better than the often used PVC". The HQ (High Quality) cable is double shielded with aluminium foil and a copper braid.
There is a double symmetric grounding against EMI/RFI radiation which Akiko says "make Powercord HQ unique" the press release says.
The Akiko Audio Powercord HQ is already available and comes with three different  Akiko Audio connectors: copper, gold or rhodium.
Standard length: 1.5 meters. Prices from € 149.