Akiko Audio think that the importance of a good power supply cannot be stressed enough.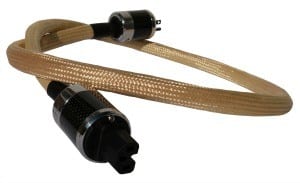 "That's why we took another critical look at, and where possible improved, the top range of our power cables: the Aerostar." Says Marc van Berlo, co-owner of this Dutch company. The quality of the silver plating has been improved, together with the 'filament' system to achieve maximum isolation. The biggest and most eye catching improvement is the use of Furutech FI-50 connectors.
The Akiko Audio Powercord Aerostar FI-50 is sold with an international 14 day money back guarantee.