The Antelope Audio Rubicon Atomic is the world's first 384 kHz converter, phonostage preamp and headphone amplifier with an integrated atomic clock, which is said to be 100,000 times more stable than traditional crystal oscillators.
"I find the idea of an audio enthusiast being able to hear his/her favorite recordings c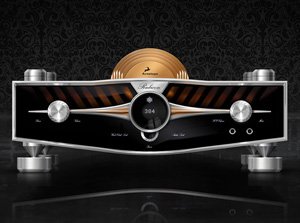 locked by the world's most stable clock very exciting. I believe this will bring the music appreciation in the home environment to a completely new level compared only to the precision and sonic detail representation available at the finest professional listening rooms," shared Igor Levin, CEO and founder of Antelope Audio.
The Dac also boasts Antelope's "64-bit Acoustically Focused Clocking" technology and the Rubidium is  said to achieve never before seen performance with regards jitter. The  technology used in the Rubicon is the same as used in the company's master clocks used in film scores and mastering studios.
The Preamp has an on-board transformer based discrete JFET phonostage and ultra-high sample rate A/D conversion. – these features, along with USB recording will allow users to digitize their analogue music.
DLNA streaming gives users the opportunity to wirelessly push audio files from their smart phone, PC or NAS (Network-attached storage) server and play the content through the DAC.
Rubicon will be presented for the first time to the public during the Munich High End Show, in hall 3, booth A 04, at 2 pm, on May 3rd.