Designed by Arcam's founder and Class-G design Guru John Dawson, the new Arcam rHead is a discrete true-linear Class-A analogue headphone amplifier, built for the highest possible performance and to outperform competition at anywhere near the affordable price, says the company's latest press release.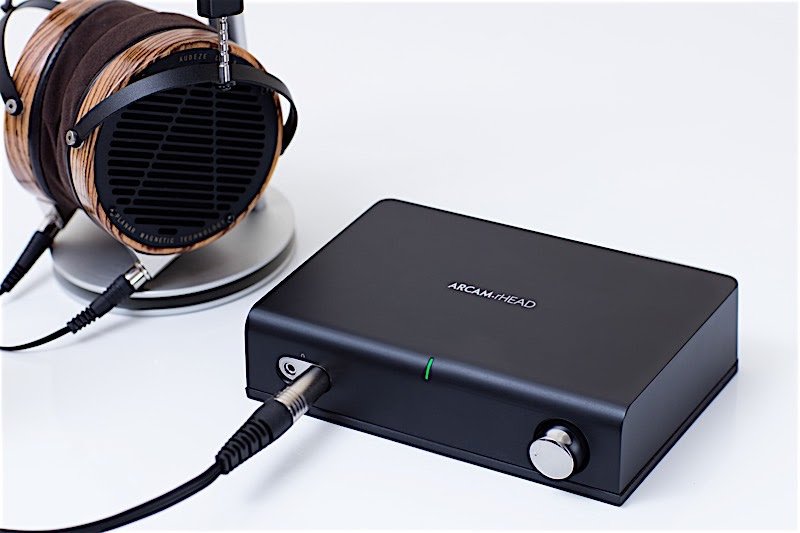 This compact, solid analogue product is designed to complement the audio system of any headphone lover. It delivers enough power to drive small speakers, let alone the least-efficient headphones.
Arcam say the the rHead is "ultra-low-distortion, ultra-low-noise and totally musical. Timing is fast and precise, with well-controlled bass and although the output is very wide-band, the extended treble is smooth and flat with no artificial exaggerations. Dynamic headroom is massive and all headphones we know of are handled with ease".
Key Features 
– Class A design delivers zero crossover distortion for the purest sound.
– Extensively optimised 2 layer fibreglass PCB for cleanest sound and lowest crosstalk
– Multiple low noise power supplies eliminate cross-interference between sections
– Fully direct coupled signal path from the volume control for cleanest bass
– Ultra-linear resistive-ladder analogue volume control, eliminates L/R volume tracking errors
(taken from Arcam's $6000+ flagship A49 amplifier)
– Precision metal film resistors in the signal path for lowest distortion
– Phono socket and balanced XLR inputs
– 3.5mm and 6.25mm headphone outputs
– Output impedance <0.5Ω eliminates frequency response errors
– Enough power to drive the least-efficient headphones
Other Bullet Points 
– Very high build-quality
– Die cast metal case for mechanically stable structure
– World-class analogue circuitry
– Vibration damped non-slip rubber base
Tech Specs
Frequency response – 10Hz – 20kHz / +/- 0.1dB 20Hz–20 kHz
Total Harmonic Distortion + Noise – 0.001% at 2V output, 32Ω load
Signal-to-noise ratio (A-weighted) – 109dB at 2V output, 32Ω load
Headphone output power
– 2.0W, 16Ω load
– 1.1W, 32Ω load
– 0.13W, 300Ω load
Headphone recommended impedance – 16Ω – 600Ω, 3.5 or 6.35mm plug
Output impedance <0.5Ω
Input levels – 0-4V (RCA) – 0-8V (XLR)
Dimensions – W194 x H44 x D135mm
Weight – 0.71kg
 £399.00 UK inc VAT / US $600 + sales tax