Arcam has announced its partnership in the IMAX® Enhanced programme, a new certification and licensing programme combining consumer electronics products with IMAX digitally re-mastered 4K HDR content and DTS audio technologies to offer consumers "a new level of quality in immersive sight and sound experiences for the home". The debut line of IMAX Enhanced Arcam AV receivers will comprise the AVR390, AVR550, AVR850 and AV860.
As one of the programme's initial licensees, the Cambridge-based maker will offer a line of IMAX Enhanced Arcam AV receivers, enabling consumers to experience the IMAX signature sound mix, delivered by DTS. To become IMAX Enhanced-certified, consumer electronics manufacturers must meet stringent performance standards, set by a certification committee comprised of IMAX and DTS engineers and Hollywood's leading technical specialists.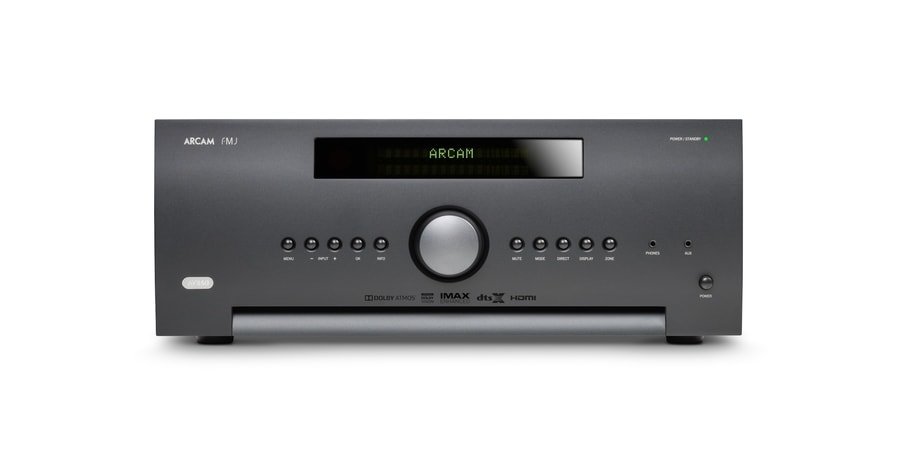 Arcam's IMAX Enhanced AV receivers feature DTS:X immersive audio decoding that is optimised to properly reproduce the full dynamic range of IMAX theatrical sound mixes available in IMAX Enhanced content. With adjustments modelled on the IMAX theatrical sound system, this proprietary IMAX audio mix is translated for home theatre environments and exclusively delivered using a special variant of the DTS:X codec technology to deliver the IMAX signature sound experience in the home. Additionally, IMAX is working with its global studio and content partners to make available a steady stream of IMAX Enhanced versions of blockbuster movies and additional programming.
"Arcam prides itself at always being at the forefront of consumer experience-enhancing technologies, including, in 1995, giving the world its first audiophile AV amplifier," said Arcam Director of Sales, Scott Campbell. "When we feel that a technology or feature will add further to our customers' enjoyment levels, we get fully on-board and deliver the goods. For this reason, we are delighted to be part of the IMAX Enhanced programme, unifying the benefits of our award-winning AV receivers with amazing sounding, and incredible looking, content from DTS and IMAX."
READ MORE HIFI NEWS WITH HIFI PIG