Audeze, the headphone manufacturer based in California, announces the release of its new EL-8 Titanium Headphones, its first with a fully integrated Apple Lightning cable with a built-in headphone amplifier and 24-bit DAC.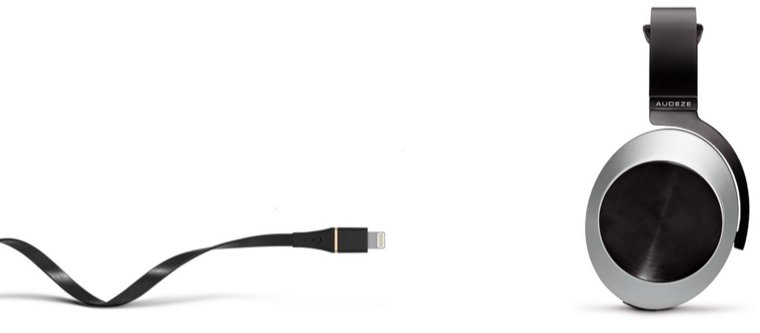 Keeping with the Audeze aesthetic, the EL-8 Titanium headphones were designed by BMW DesignWorksUSA and feature an aluminium construction.
The EL-8 Titanium headphones come with an exclusive Lightning cable that streams a complete 24-bit digital signal through a DSP and DAC to. The built in microphone can be used for phone calls and Siri voice control. An accompanying Audeze app can be used to apply EQ and sound presets.
For non-Apple device compatibility, the headphones also include a standard analogue cable.
The EL-8 Titanium headphones will be available in select Apple stores in US and Canada and online December 8th 2015 for $799.95.
Specifications
Style                                      Closed-back circumaural
Transducer type                      Planar magnetic
Magnetic structure                   Fluxor magnets
Magnet type                            Neodymium
Driver Size                              100 mm
Maximum power handling         15W (for 200ms)
Maximum SPL                        >130dB
Frequency response                10Hz – 50kHz
Total harmonic distortion         <0.1% (1KHz, 1mw)
Impedance                              30 ohms
Efficiency                               100dB / 1mW
Optimal power requirement       200mW – 4W
Weight                                   480g