Audio Physic are a German manufacturer with a great reputation, Ian Ringstead takes a listen to the company's Classic 5 floorstanders costing £1598.
I'm no stranger to Audio Physic speakers as I own a pair of their superb Avanti iii floor standers which were very highly regarded when first released back in 2003 and still are fantastic to my ears. The company is based in Germany and their motto is "no loss of fine detail". I've seen and heard a few of their models both at the Munich show and recently in Warsaw at the Audio show last November. The company makes a large range of different models and the Classic series is their entry into the high end, the Classic 5 being the latest introduction. They came securely packaged in a strong single cardboard box with very good internal expanded foam support and the grilles were packaged in a folded section of the box along with the comprehensive instruction manual, spikes and an Audio Physic cd of high quality recorded classical music.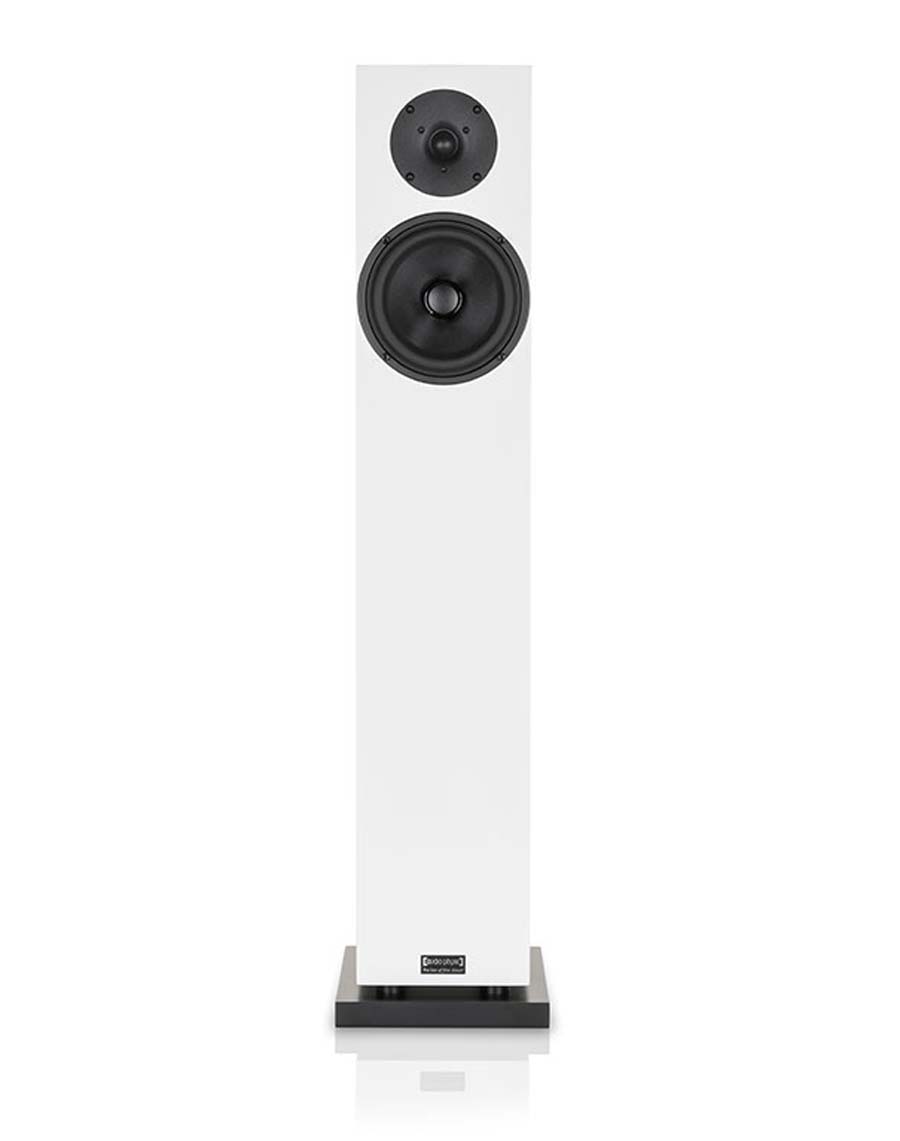 CONSTRUCTION
The tweeter and bass mid units were specifically developed for the Classic 5 with the bass mid made from woven glass fibre which has the advantage of being light and well damped. This means the cone doesn't break up or oscillate unlike older designs did being very well controlled. A drive unit acts as a piston or motor because when the AC signal from the amplifier (i.e. the music) is passed through the wire coil at the centre of the bass-mid unit inside a magnetic gap the cone moves back and forth creating sound waves our ears and brain can understand. The Classic 5 bass mid ensures rich bass performance and excellent stop-start response, whilst the fixed phase plug controls any compression issues to a minimum producing a better mid-range result. When the speaker is driven hard (played loudly) any heat generated in the voice coil is dissipated more effectively, so reducing distortion and less likely-hood of melting the drive unit.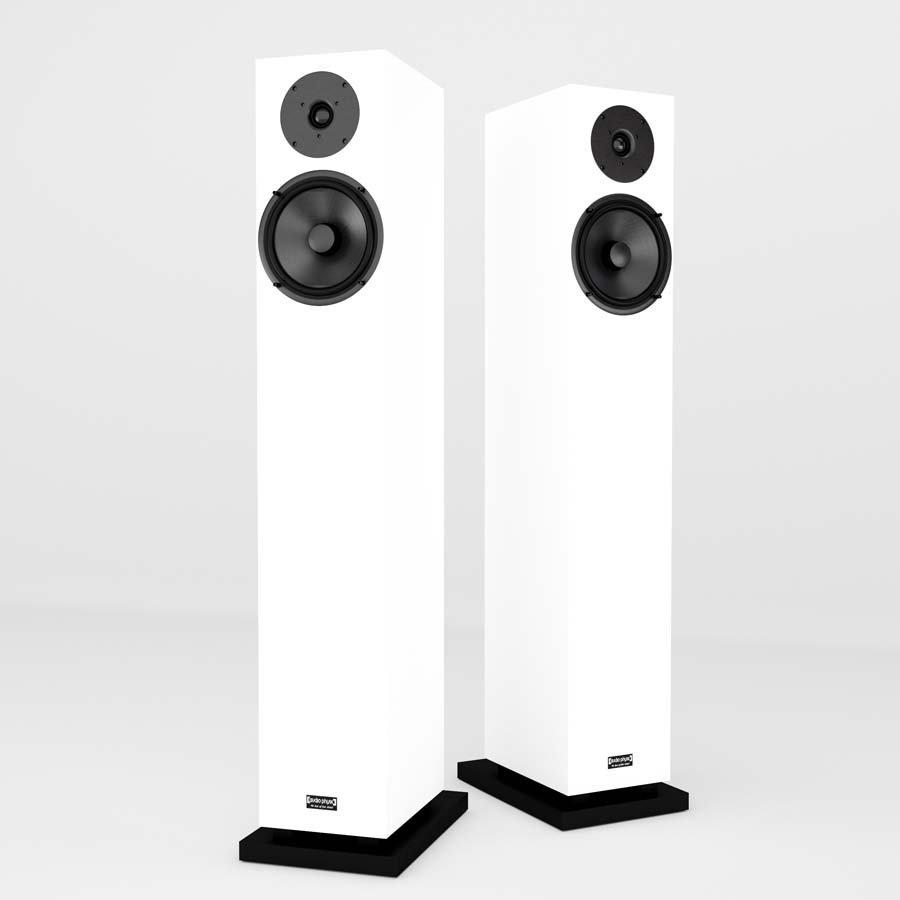 The tweeter is a silk dome design common in a lot of manufacturers models and its motor unit can handle a lot of power. The front faceplate is slightly horn shaped to allow better integration between the tweeter and bass mid unit. This is said to produce a better three-dimensional image with excellent depth, a trait that Audio Physic designs are famous for.
The crossover has what Audio Physic describe as intelligent architecture. In other words, it doesn't use the traditionally printed circuit board but is directly wired from component to component and uses high-quality film capacitors.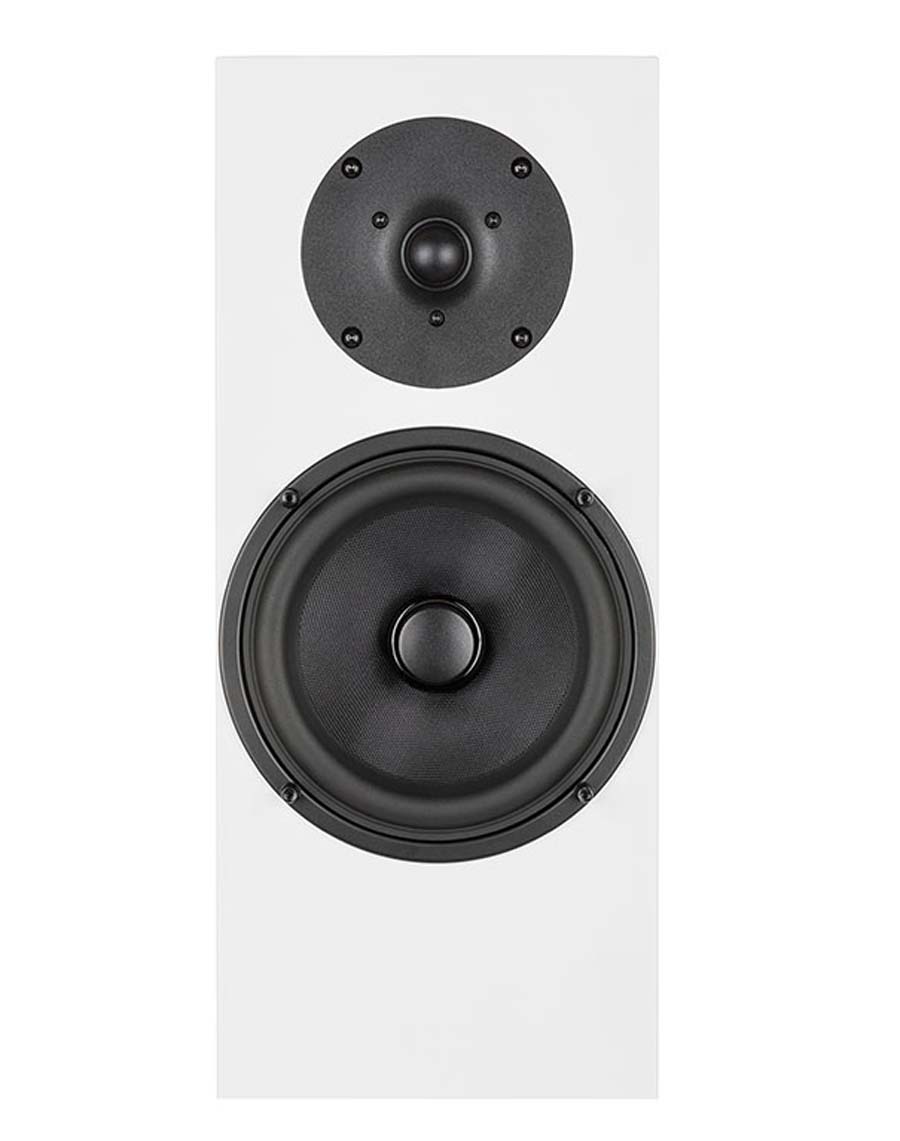 The slim elegant cabinet feels very solid and expertly crafted looking very smart and relatively compact bolted onto an oversized plinth to give the speaker stability. The speakers come with standard M8 spikes that screw neatly into the plinth base. Alternatively, you could upgrade the spikes with Audio Physic VCF II M8 feet which act as vibration control feet and decouple the speakers from the floor. The performance they say is therefore considerably improved but at £278 for a set of 8 not a cheap upgrade. I stuck with the spikes supplied and sat the speakers on granite slabs so as not to damage my solid oak flooring. My review pair came in white and looked very smart but you can have black ash, cherry or walnut for that. 
SOUND QUALITY
From the opening bars of music, I was greeted with a lovely open sound with a large sound stage and running in these speakers didn't seem to be an issue. I don't know whether Audio Physic run them in before sending them out, but any tedious waiting for fifty hours or so for them to blossom wasn't necessary. Like my big Avanti iii's the Classic 5 casts a good wide and deep sound stage with plenty of detail. I tried out on vinyl a favourite old album by the Average White Band live in America called "Person to Person" made in 1976 when they were at their peak. The AWB are a Scottish funk and rhythm and blues band who debuted in 1971 and I was lucky enough to see them then as they started out. There are many gems on this album and songs such as "Schoolboy crush" really come over well with the band's obvious enjoyment of performing live to a highly appreciative audience. The bells and whistling by lead singer Hamish Stuart used in the opening to this track are clearly defined and hover in space between the speakers, just as you would hear them live, giving that convincing illusion that great Hifi is all about. Alan Gorrie's bass lines are infectious and underpin this track so well. "Pick Up The Pieces" live allows the group to show off and do their own solo's. For a track that is over forty years old, it still thrills me whenever I hear it and I will never tire of listening to it. There is so much energy in this track and the funky rhythm is explosively aided by the superb horn section of Roger Ball on saxophone and Malcolm "Molly" Duncan on tenor sax and Steve Ferrone on drums. If you aren't moved by this track, then you ain't got no rhythm and soul. The Classic 5's portrayed the sheer enthusiasm beautifully and located all the band clearly on stage making the listening experience a pleasure. The bass was really tight and well-defined suiting my average sized living room well with no sign of boominess. I hate speakers if the bass isn't tight and controlled and it is one of the key things I listen out for initially in any audition. The mid-range vocals were very accurate and believable whilst the treble as mentioned earlier was very well controlled with no splashiness or tiresome hardness.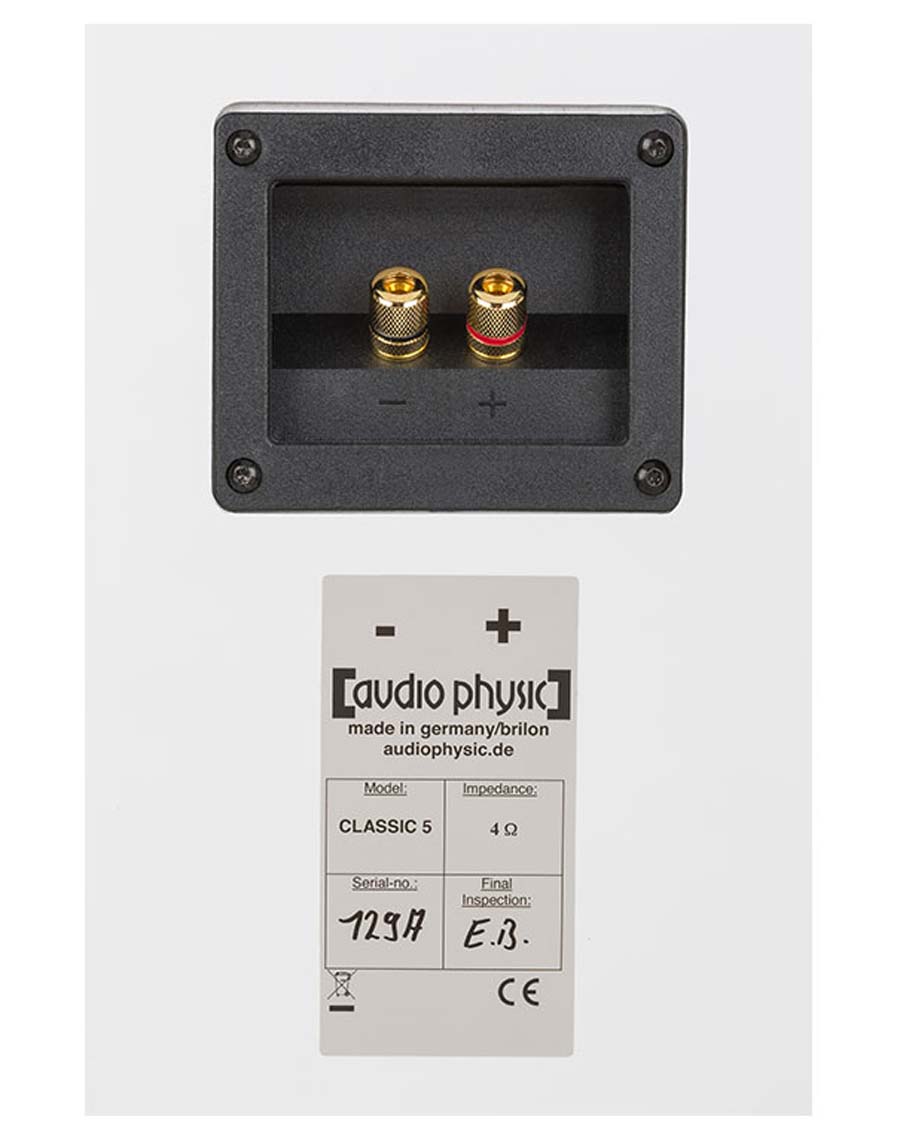 So, a great start and things just got better. Next up was Michael McDonald, an old favourite who originally started out with Steely Dan in 1974 and then joined the Doobie Brothers in 1975. He has had an illustrious career working with many top artists and his distinctive voice can't be mistaken. Blue Obsession released in 1990, is one of his solo albums is well worth owning. I love his arrangements and as a backing singer as well as a lead vocalist he has a knack for blending all the musicians together like a great smoothie. The backing singers are always spot on. McDonald is a very talented keyboard player as well to boot so he rarely fails to impress. The album is a bit bass heavy in the mix and the treble is enthusiastic (I reckon the engineers got carried away), but it is a good test of equipment and rooms. The Classic 5 had no issues and reigned in this exuberant album well, not an easy task always as I have noted on some past speakers and systems. The opening track to the album "Change the world" is layered with harmonising vocals along with a string section, plenty of horns, a chorus and a classic Hammond B3 organ. The Classic 5's loved this music and revealed the song in all its glory. Track two "No love to be found" had lead vocals shared between Michael and Wendy Moten who has real raw power like a wild cat on the African plains. She really can belt a song out and Michael struggles to keep up with her when she gets in full flow. The song starts off with keyboard and heavy bass licks with Michael's vocals and then a tenor sax joins in. Wendy has a short harmony with Michael and she then hits the accelerator at full throttle. The sheer raw power of this track gets me every time and the Classic 5's lapped it up staying tight and revealing all the intricate harmonies.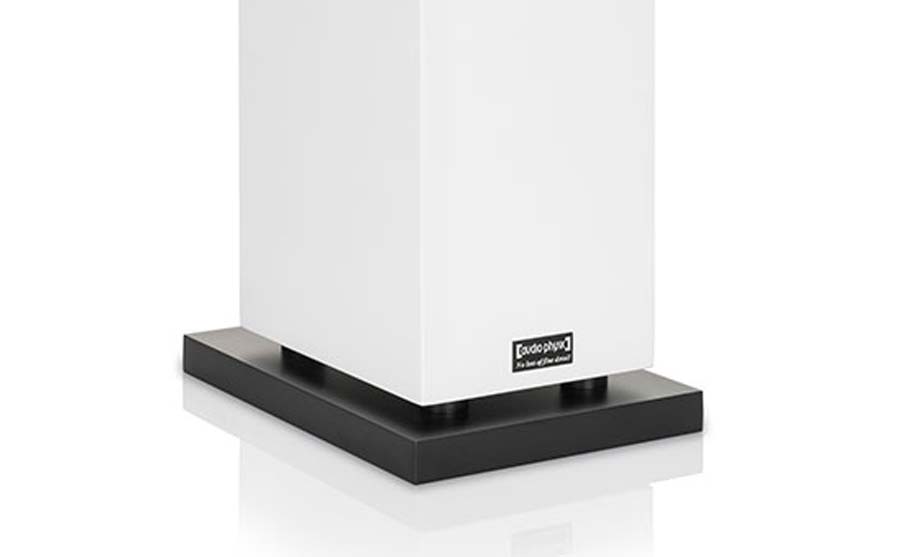 Rock music was thrilling to listen to from the likes of Pink Floyd with "The Division Bell" and the iconic track "High hopes". It starts with the sound of a bell being tolled and then mimicked by the keyboard of Richard Wright. As the track progresses it speeds up and then falls back to the plaintive sound of the keyboard and takes on its majestic journey with Dave Gilmour's vocals and superb guitar along with the string accompaniment to finish with just the sound of the tolling bell again. A great track embodying all I like about Pink Floyd. The Classic 5's did justice to this album and carried on with whatever I threw at them.
CONCLUSION
As you will have gathered I rather liked the Classic 5's. I would say they are a scaled-down version of the more expensive models in Audio Physic's range, offering a taste of the high end for those on a tight budget. My Avanti iii's are noticeably better, but so they should be, being six times costlier. The Avanti's have a lot more weight and authority and even better depth and imaging capabilities which you would expect. Think of the Classic 5's like crème fraiche light and the Avanti's as the full-fat version, both delicious, but the full-fat version has that touch/taste of luxury about it.
AT A GLANCE

Build Quality: Excellent build as you would expect and a solid design.
Sound Quality: Clear and spacious sound stage that has great depth and imaging with tight bass, a clear mid band, and sweet highs.
Value for Money: Excellent value, very well presented being slim and neat to look at.
Pros: Great sound overall and very easy to listen to, being room friendly and easy to set up.
Cons: Nothing really unless you demand more bass which I thought was fine for their size. Being double boxed made carrying them in and unpacking awkward compared to single boxes.
Price: £1598
Ian Ringstead
Review Equipment:  Luxman PD300 t/t, Jelco SA750 arm, Goldring G1092 cartridge, Tisbury Audio Domino phono stage , Marantz SA11 S2 SACD player, Goldmund clone pre amp and Job 225 power amp, Audio Physic Avanti iii , TQ Ultra Black speaker cables , Way Silver interconnects and Hifi racks podium slimline.
Technical data
| | |
| --- | --- |
| Height | 950 mm / 38.0″ |
| Width | 170 mm / 6.7″ |
| Depth | 230 mm / 9.1″ |
| Required Space Width x Depth | 210×300 mm / 8.3×11.8″ |
| Weight | ~ 13 kg |
| Recommended amplifier power | 20-120 W |
| Impedance | 4 Ohm |
| Frequency range | 42 Hz – 30 kHz |
| Sensitivity | 89 dB |