For more than 40 years Audiovector have designed, developed and handcrafted their loudspeakers in Denmark, now they are introducing the R-series.
All Audiovector R-series speakers use a tilted plinth, to avoid standing waves in the cabinets. The plinths have a built-in steel spring holding the spikes to rid the speakers from the mass of the floor. R-Series Arreté models feature the Audiovector Freedom Grounding® system.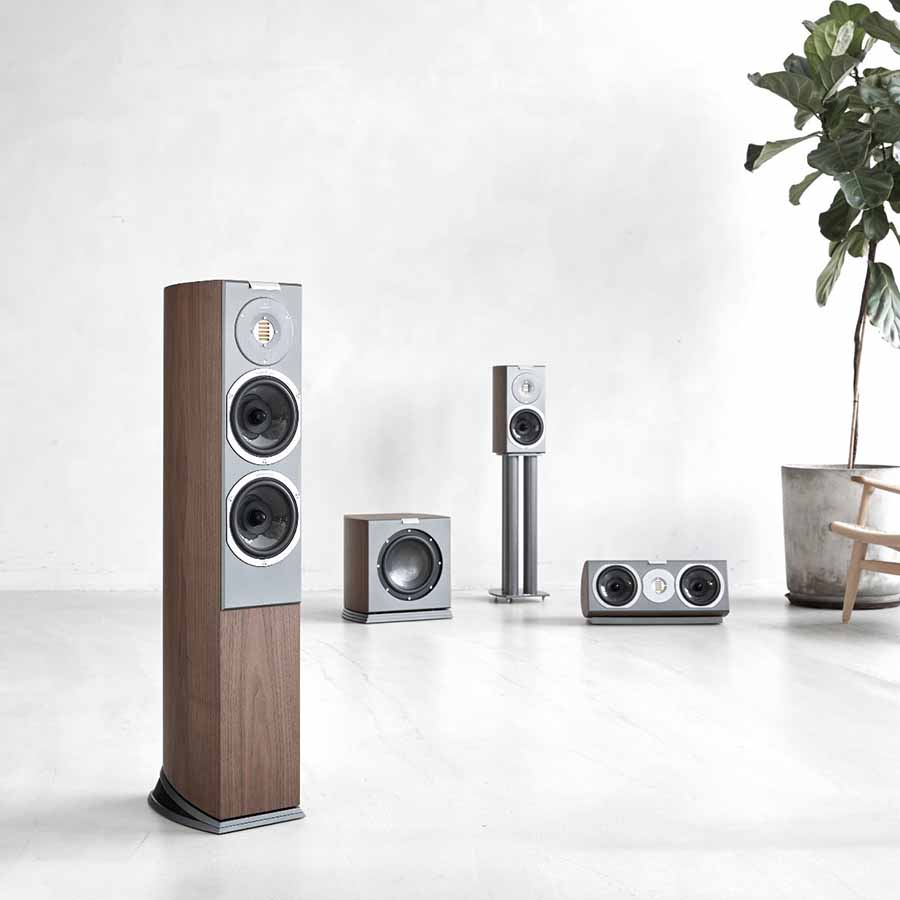 Audiovector R-Series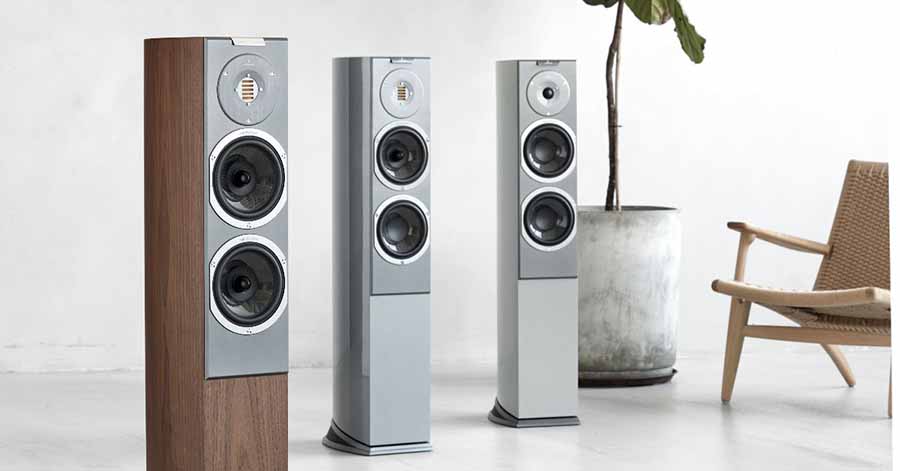 Shown above is the R 3 Avantgarde Arreté in Italian Walnut, R 3 Avantgarde in Italian Grey Piano and the R 3 Signature in Crayon Piano.
The R-series will all be available in the standard matte colours: Italian Walnut, African Rosewood, Black Ash and White Silk. Custom piano colors on request.
Specifications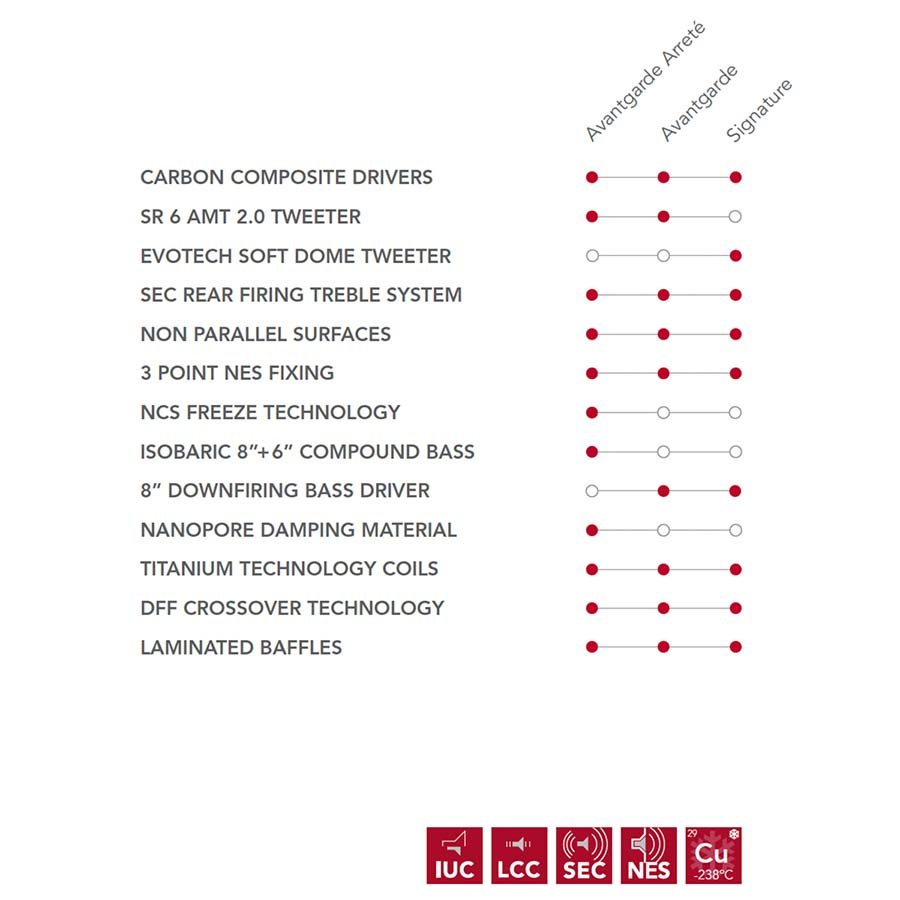 Black cloth grille is included with all speakers. All Audiovector S/Si/SR-series can be upgraded to the R-series. The SR-series will be discontinued when Audiovector officially launches the R-series on the 1st of October 2019.