Avid Hifi, the UK based high-end hifi manufacturer have announced plans to launch an entry level turntable which will be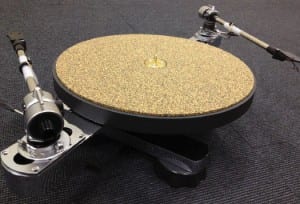 known as the Ingenium.
Full details are scant at the moment but the Ingenium turntable is expected to be available for around half the cost of their Diva II -so around £800.
A solid alluminium bar forms the main chassis allowing for 9″, 12″ or even two tonearm options. A base model will include the Project carbon arm along with 9″ and 12″ SME options. The platter will come straight from the Diva II as will the the sapphire bearing and the sorthobane isolation feet.
It looks an impressive bit of kit and will be available for order very soon.