TechDas from Japan and their Airforce III turntable.
GamuT with French brand Jadis valve amplifiers and a VPI turntable.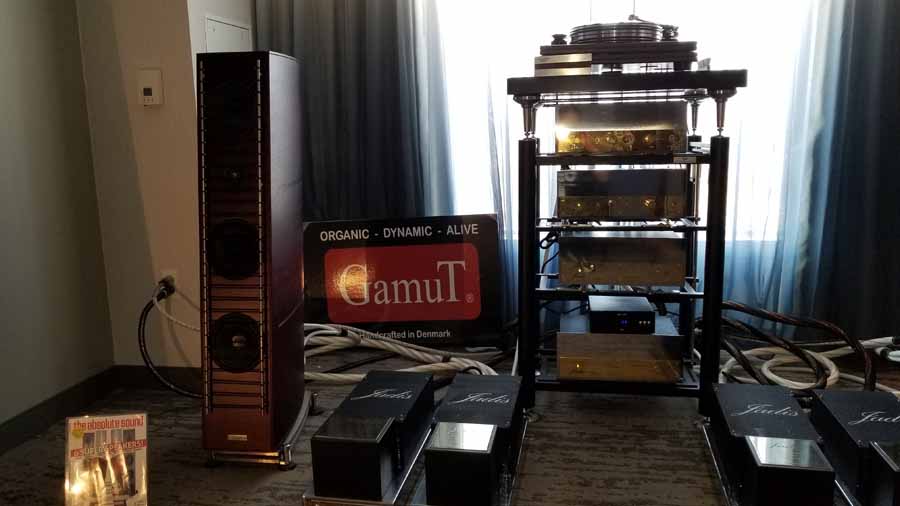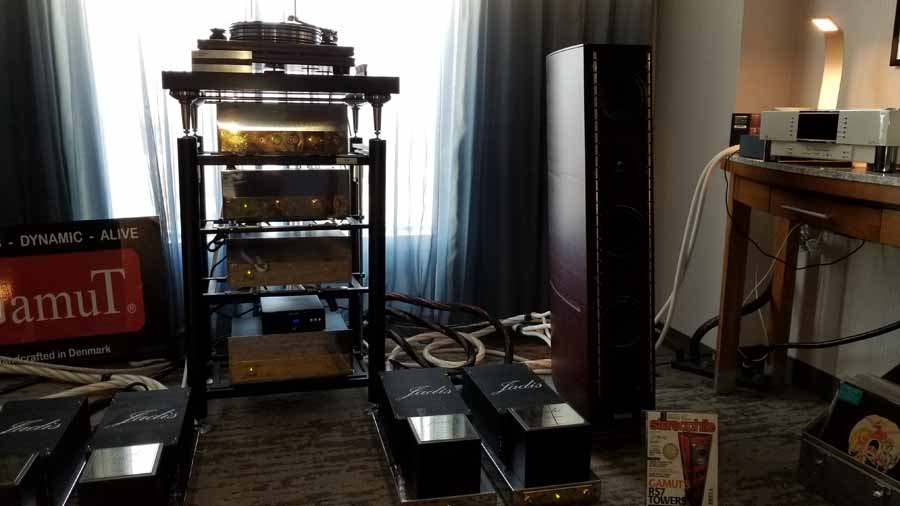 Parasound's new Classic 200INT integrated amplifier at $1195 is due for shipping early Summer this year. Their 200 preamplifier and ZM 2350 power amp at $895 and $1295 respectively are shipping now as is their new Zphono XRM phono preamplifier ar $599.
Making its North American debut is the Buchardt Audio S400 loudspeaker at $1800.
Racks and amp stands are by Norstone and cables by Straightwire.
We also have in the room an Oppo 105 BR player, an EAT turntable, Bluesound Node 2i music streamer, the $2995 Parasound Halo Hint6 integrated amplifier and Parasound's Halo P6 preamp ($1495 and their Halo JC5 power at $5995.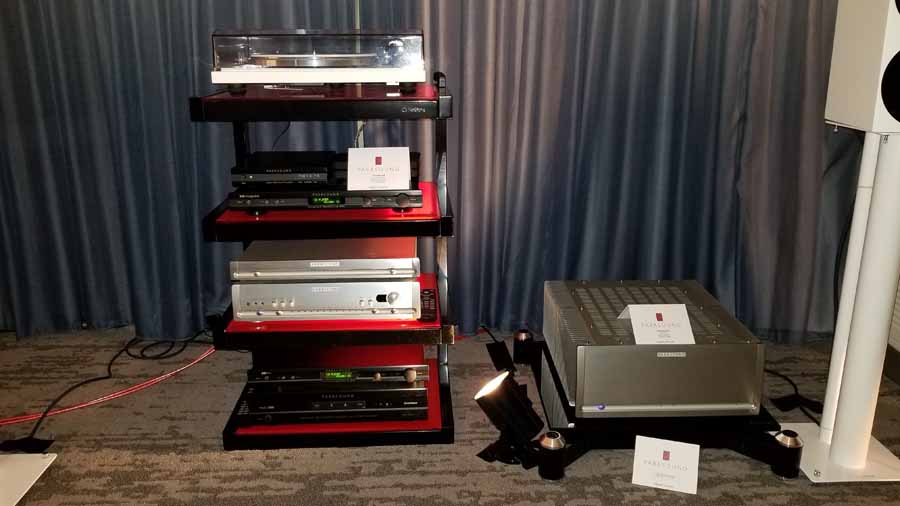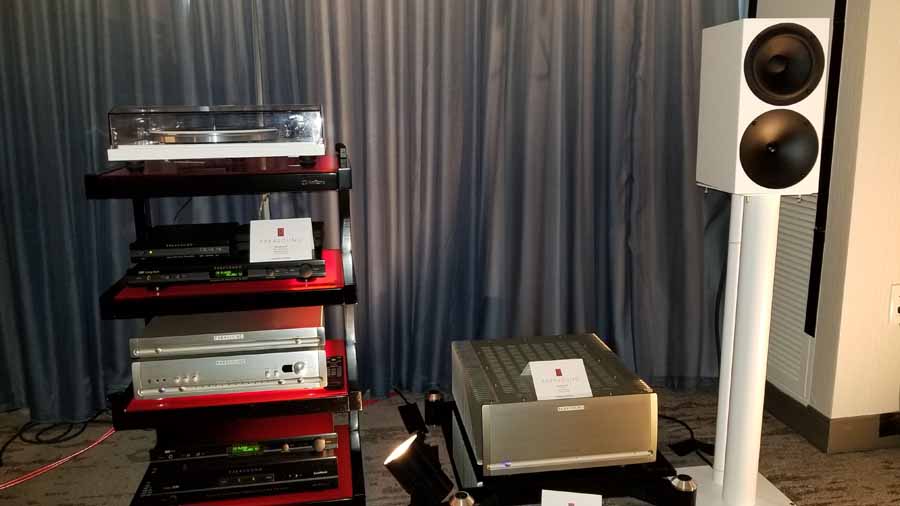 The Sound Organisation demonstrating their Ki III BXt system of active loudspeakers that are getting a great reputation for a great and fuss-free set up and sound.