Stereolab, LLC (Black Cat Cable) has announced the formation of their ACME subdivision and their first product, the Å19 cable.
"ACME is the name for the compartment within which I'll be producing "bulk" (unterminated) cable for use by hobbyists and colleagues," stated Chris Sommovigo, owner and operator of Stereolab, LLC, the parent company for the Black Cat Cable brand, and now the ACME brand.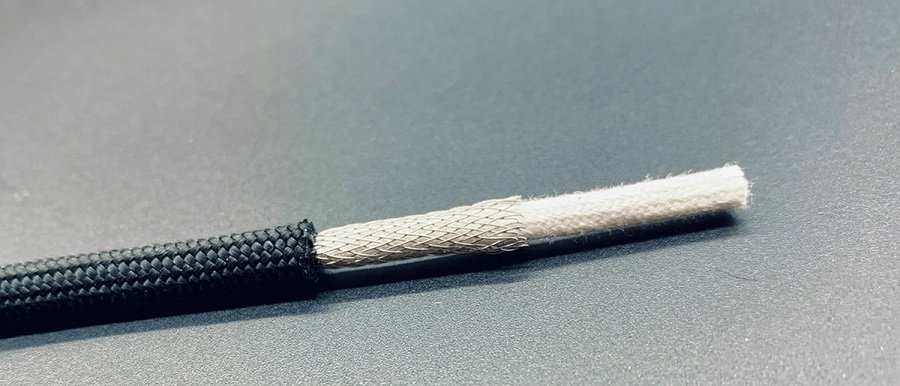 "My first product is an elegant little hookup wire that I call A19, A for ACME and 19 for the sum AWG of the thirty-two fine, tin-plated copper conductors braided around a 3mm cotton cord from Japan. The overall jacket is a black nylon multifilament yarn, although I can run various colors for custom orders."
Å19 can be used as internal hookup wire for loudspeakers and electronic components, as a system-ground cable with existing grounding components, as loudspeaker cables in twisted pairs (or multiple, parallel lines to sum to higher gauges), and even as interconnect cables in twisted pairs. Retail price is slated at $10 USD per running foot, and it is available for immediate shipment by request.
READ MORE HIFI NEWS WITH HIFI PIG