David Robson takes a listen to Black Cat's Coppertone speaker cables and matching RCAs costing £276 for a three metre pair and £159 for a one metre pair respectively. Will David be the Cat that got the cream from this relatively budget offering? 
Well today took me back in time over 3 years! The parcel I received from Black Cat Cables was the self same manufacturer that provided me with my very first opportunity to review HiFi cables back in October 2015. Then the Redline Tube RCA and speaker cables had arrived from Japan, the brainchild and work of Chris Sommovigo, who's handmade cables achieve stunning levels of sound reproduction. Chris has now relocated back to the USA, Alpharetta Georgia to be exact. This line of cables will become the starting level for music lovers to experience the qualities that Black Cat Cables are known for.
Black Cat Coppertone RCAs
CONSTRUCTION
The neat red boxes the the cables arrive in are the usual high standard that accompany all Black Cat Products. "Coppertone" emblazoned in a "Coca Cola" like font and is very striking to behold. The RCA cables out of the box are slim and flexible. This means that they are easy to route around your other HiFi cables and equipment. The outer sheathing is of a Nylon multi-filament braid in striking red! The Cables are finished off with high quality gold plated "REAN" RCA's. Fit and finish is exemplary and the handmade quality shines through. On the inside of the Coppertone cable, Chris has used a central conductor made from 24AWG copper. This "Airwave Center" core is woven into a loose spiral shape, this sits inside a Teflon tube so only the outer edges of the wave shape touch the inside of the Teflon. According to the designer this conductor format allows the interconnect to be very low capacitance and high velocity by substantially suspending the conductor in the air within the tube. Outside the Teflon tube sits a set of multi stranded tin-coated copper strands, helically wound around the inner, this is then all covered by the nylon outer. There is no directionality printed on either the sheathing or the RCA's but there is a shrink wrap collar halfway down the length of the cable with the Coppertone name printed upon it, for those with cable OCD this can help with consistency of fitting for those who require it.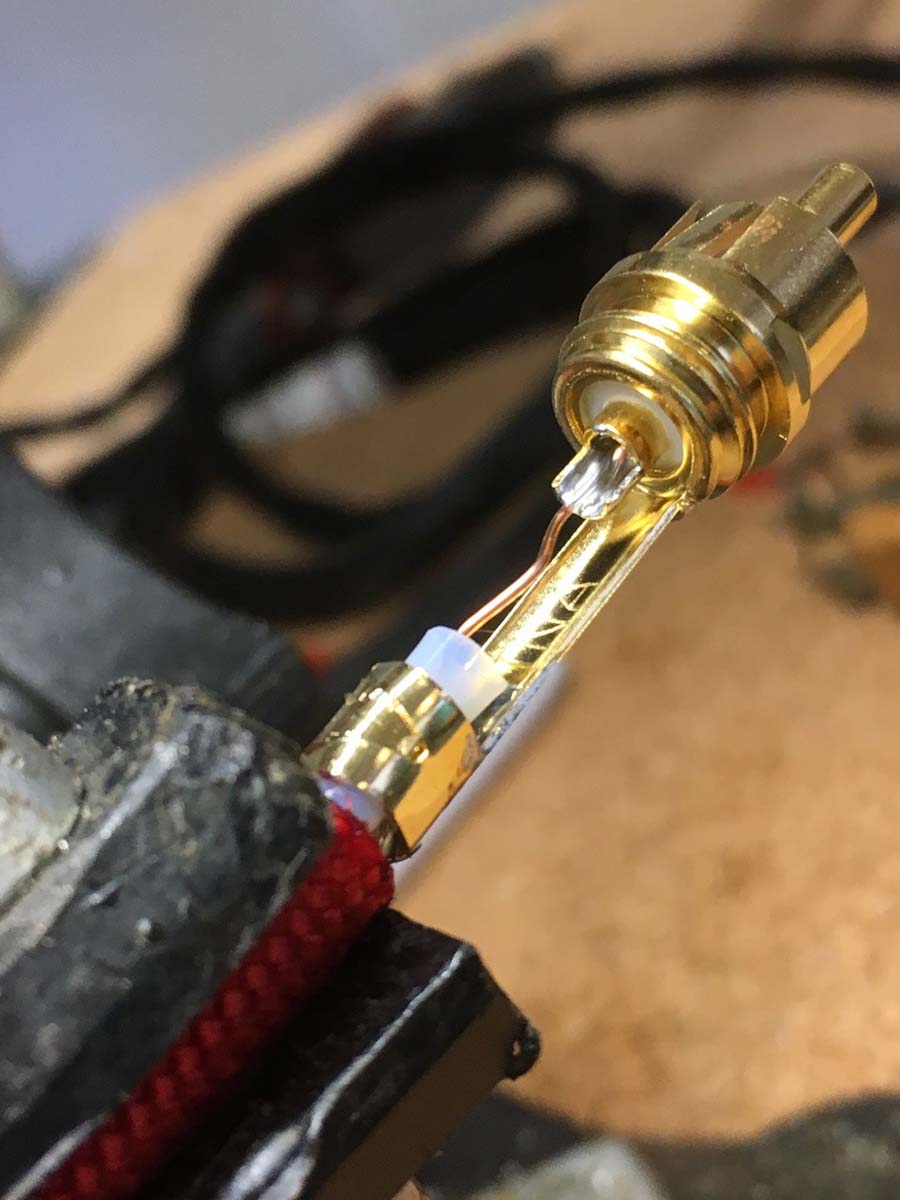 SOUND QUALITY
Chris advised an initial 50 hours break in time with 100-200 hours under their belt as being fully bedded in. That only means one thing, hours of listening to Black Cat quality while waiting! ( insert smiley face! ).
During the first few hours of letting the Coppertone settle into its optimum performance, the sound was imminently pleasing, I was expecting to hear some hardness and limited bass frequency, but no, the sound was lush and honey like straight out of the box. Over the next few days, I heard nothing shift by any measurable margin, not in the highs or lows, just a well contented level of detail and smooth top-end, very very similar to my own reference cables.
After several days of casual listening, and being confident no other changes may take place to the sound, I popped Bill LaBounty's "Into Something Blue" into the Oppo 205uhd I use for CD transport duties. The Black Cat Coppertone carried the signal beautifully, the musical instruments kept apart and separated, vocals sitting central and in their own black space, carrying feeling and emotion out of my speakers to my ears. Sound-stage remained open and wide, depth front to back again allowing the instruments to sit in a proper stage like formation. I'm very impressed and these represent a welcome addition into the system, they seem to have an easy synergy with my equipment. Simple cymbal strikes have a crisp timbre and have good hard edge, yet with an extended delicate decay, not slipping into a shushy, slushy sound, though hard sounding speakers may not suit this level of detail, a very accurate portrayal is what we get. Bass is tight and tuneful, not fluffy or indistinct. It keeps the timing and rhythm like a metronome, and brings a real boogie to the party.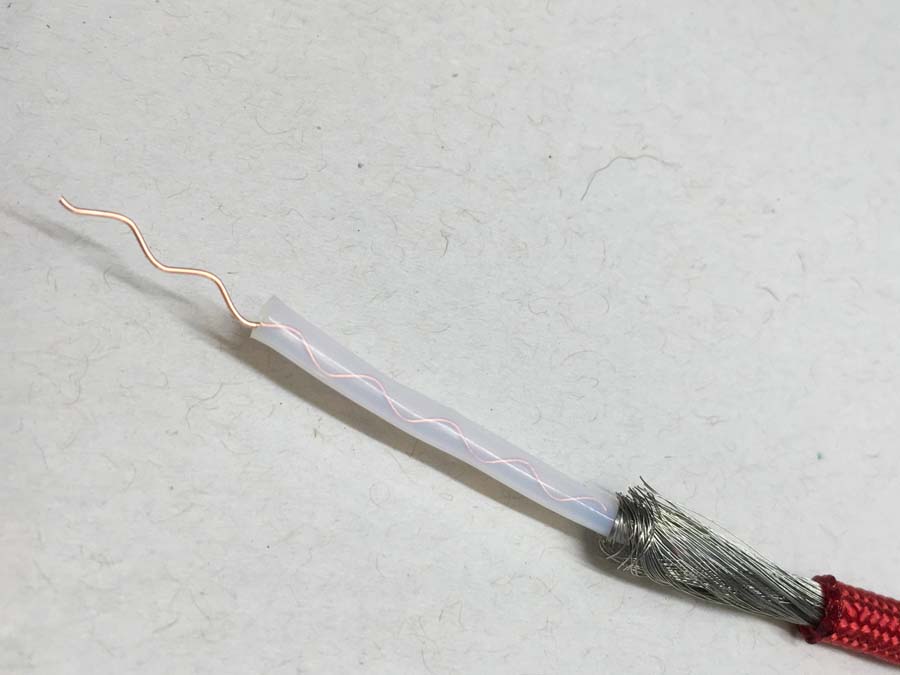 CONCLUSION 
I really like these Black Cat Coppertone cables, I've had the pleasure of hearing Black Cat cables before, and I use their speaker cables as my reference set. The quality and family sound thankfully runs throughout the range. This cable for it's price point is superb, this may be the only cable you may need to buy if it fits in as well, and as easy as it does into my reference set up, which is generally very revealing of inadequacies or faults in presentation.
Playing a few genres through the Coppertone, it didn't seem to favour one over another, if I was pushed to a criticism it would be that very bright systems may not benefit from what the Black Cat brings to the party. It would have to be a very bright and hard edged system though, this is because of the high levels of detail that is seemingly being transferred to the speakers at the high-frequencies. An absolute pleasure to listen to and experience.
AT A GLANCE 
The Black Cat Coppertone 1m RCA is a superb step up in sound quality from the lower rung on the Hifi cable ladder. Although this isn't a budget cable, it's closer to my reference cables than I imagined them to be. I'd be very happy if I'd taken the initiative to buy blind and arrived at this sound.
Build Quality: The usual excellent Black Cat build and and attention to detail shines out with this cable. 
Sound Quality: It has an even and natural balance with my equipment. It doesn't step out of line or cause imbalance anywhere I could detect.
Value For Money: What we have here is a seriously good cable and this leads me to believe it is one of the very best I've heard at this level and price point.
Pros: Sound quality, easy system matching, and value for money.  
Cons: A very hard and bright system may not be an ideal partner. Apart from that, nothing of note.
Price: 1m – £159
Since the review, Chris has been in touch to say "I've decided to use my own Lovecraft MINI RCAs as standard now, which otherwise would have been an upgrade to the REAN. The biggest difference in construction between these is that my signal pin is made from pure copper, direct gold plated (no intermediate plating), hollow, and uses a set-screw to create intimate contact between the wire and the pin before soldering."
Black Cat Coppertone Speaker Cable
Having tested the Black Cat Coppertone RCA cables, next up are their matching Speaker cables in 3m guise, these retail at £276 terminated with 4mm banana plugs, other lengths are available.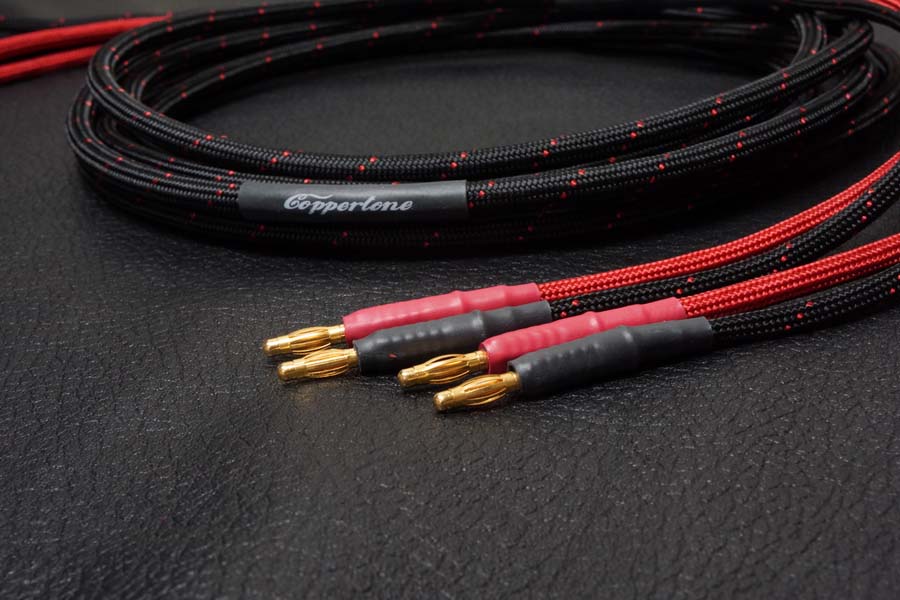 CONSTRUCTION 
Like the previous RCA cables the Coppertone Speaker Cables arrived in the self same smart red box with the Coppertone logo splashed across the front. The cables are very flexible and like the higher-end cables have a stiffer red connector then the black connector cable, which feels like there is nothing inside it! Be sure though that there is a cable lingering inside the sheathing. The cables designer Chris advised me that the speaker cables are of similar construction to the RCA's. A central conductor made from 24AWG copper. This is what the designer calls an "Airwave Center" core, the single copper filament is woven into a loose spiral shape, this sits inside a Teflon tube so only the minimal amount of copper touches the inside of the Teflon tube. Thus this aids the very low capacitance and high velocity by substantially suspending the conductor in the air within the tube. The speaker cables differ only slightly in that they have a tin plated copper shielding on the Negative / Return. All this is wrapped up in a black nylon multi filament braiding.
SOUND QUALITY 
After giving the Black Cat Coppertone some 40-50 hours use I settled down to some serious listening.
The family sound is transferred across the range and the speaker cables have the same inherent qualities that the RCA does. The bass is tight and rhythmical, regardless if played by bass guitar or drum, it's tuneful and fat. You can so easily follow every note within the music. Detail on every thumbing of the bass guitar, the warmth and the vibrant twang from a badly hit string is definable. The sonic flavour of the Coppertone pushes me towards funk/jazz, soul and pop. The high frequencies do not stand out as harsh or fatiguing, as a crisp yet smooth presentation is delivered. These are in for the long listen, happily playing away while I write, even stretching me into some styles of jazz I'm not usually comfortable with. The heavy clanking on the top keys of a piano usually leaves me heading for the volume button to reduce the harshness, but the Black Cat seemingly to take that very top edge off, maybe there is a little rolling off at the top and upper middle that alleviates the discomfort? The sound stage, is a nicely open presentation, spreading across the rear wall opposite my listening position. Not as deep front to back as my Redlevel reference cables but just as accurate left to right with instruments and vocals perched in their correct order. Running through my usual fare of CD's I find I'm liking the even balance that the speaker cables give, there is nothing I'm worried about with regards to what type of system these cables would suit, even handed and easy going comes to mind. Playing some new music by Kennedy, Miteau and Segal "Cross Border Blues" has a lot of Cello and Harmonica, the coppertone gives a great rendition of the textures, every oscilation and vibration is played out with an effortless ease. Vocals have a reality and human warmth that is well appreciated, no fluffing of the leading edge of the words being sung. There are no real issues with this cable I can identify, if I was pushed there is possibly some loss of detail in the top / mid range, but this is compred to the cables costing many times the price from the same stable. This shouldn't stop you trying and buying this cable, the overall balance is very good indeed.
CONCLUSION 
Another great cable from Black Cat. Chris Sommovigo has delivered an entry level cable into the big league. An even and very balanced cable with great sonic abilities that should fit into many systems. Although not cheap, and in a very competitive market, the Coppertone can stand shoulder to shoulder with it's competitors, the even handed and balanced sound could make this a great choice for many venturing onto the upgrade path.
AT A GLANCE
Hand made quality and matching sound, one more for the must audition list. If you haven't heard Black Cat before this should be on your list. Simple ideas well executed.
Build Quality: Really good, the usual Black Cat standards.
Sound Quality: Even handed and will slip into many systems.
Value for Money: This is a tough sector at these prices. A lot to choose from.
Pros: Nice well built cables, very flexible and easy going on the ear.
Cons: This price point is a very competitive one. A slight rounding off of the upper mid-range and top. Nothing huge but an overly warm system may not bring out the very best in these otherwise great cables.
Price: 3m (pair) £276.
David Robson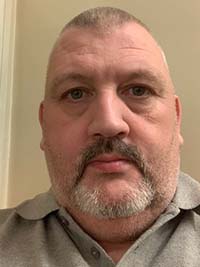 Review Equipment: Mytek Brooklyn Dac+, (used as Pre Amp), Oppo 205uhd, Nord NC500 (one up) Power Amp. Wilson Benech Arc Speakers/Stands, Gekko Silver Lining XLR (pre-power), Black Cat Redline Tube Speaker Cables, Titan Audio Power Cables.