Made in Scotland by Sailforth Ltd, but not from girders, Black Ravioli products are embodied with an ethos gained from the experience of its chief designer. Now Black Ravioli launch their "Black Hole" system modules.
The Black Hole modules work, claim the manufacturer, by removing spurious energy from music servers, streamers, active speakers and almost any electronic device that interfaces with a music system.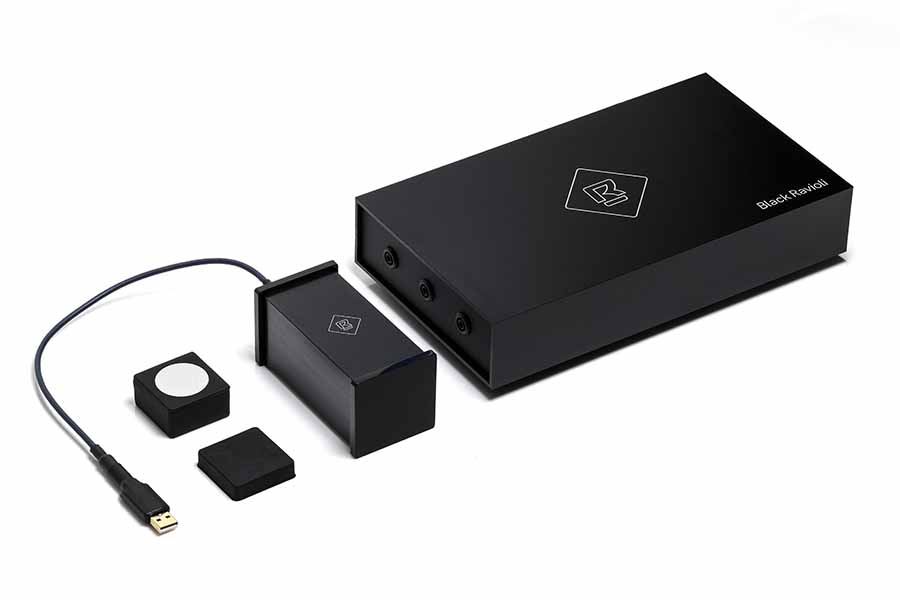 Electrical Noise
They are more than grounding boxes and should be treated as a system-wide solution to remove electrical noise and spurious energy from the hifi or AV set up.
Mains Modules
They are now available with USB, RCA, HDMI and spade connectors for all Signal modules. In addition to the signal modules which simply plug into a spare socket on the rear of your chosen equipment, a range of mains modules are also available to treat your electricity.
Price & Availability
The Black Hole Modules start at £500
All Black Ravioli products are available direct from their appointed sales agent MCRU.