For CES 2015 Cary Audio have developed a NEW analogue tube preamplifier. This fully balanced tube line-stage design is called the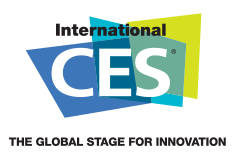 TL-300d and uses four 12AX7's and two 12AU7's. It also incorporates a full-blown digital section and hence the "d" in the name. This digital section can handle 32 bit/384kHz PCM signals and native DSD64/128/256 signals. D to A conversion is handled by FOUR DAC chips consisting of eight independent channels of processing. The preamp has five digital inputs including; Asynchronous USB, CSR aptX® Bluetooth, Coaxial , Toslink, and AES/EBU.
For digital only sources, Cary have several new products that act as not only hubs for digital sources, but also function as digital preamplifiers. These include the DMC-600, DMC-600SE and the DAC-200ts. The DMC-600 and DMC-600SE Digital Music Centers are DACs with the same processing and input complement as the TL-300d, but adding a CD transport. The DMC-600SE adds premium quality parts in the analogue output stages, such as; Jensen Capacitors, Elna Capacitors, Dale resistors, etc. For those not concerned with CD, the DAC-200ts offers the same capabilities, less CD, in a DAC with Asynchronous USB, CSR aptX® Bluetooth, Coaxial (2), Toslink, and AES/EBU.
The DMC-600, DMC-600SE, and DAC-200ts draw from Cary Audio's vacuum tube lineage, utilising both vacuum tube and solid state analogue circuits with switchable DiO™ dual independent outputs.  This essentially creates two units in one, allowing the user to tailor the sound based on source material for flexibility. With a full three volt variable volume output, the DMC-600, DMC-600SE, and DAC-200ts can also be used as a digital preamplifier for connecting directly to an amplifier. Other digital features include; selectable TruBit™ upsampling sample rate converter, fi™ Bluetooth implantation, OSO™ reclocking, and Multiple Parallel DAC Topology.
For the third consecutive year, Cary Audio will be partnering with Tannoy Loudspeakers and WireWorld Cables in the Venetian Towers, Suite 35-209 where they will be displaying two systems as follows:
The main room will consist of their flagship CAD-211FE 150 watts tube monoblock power amplifiers with the NEW TL-300d tube preamplifier. Computer USB audio will be feeding both the TL-300d and DMC-600SE for digital sources, and CD via the DMC-600SE. They will be using Tannoy Prestige Series Loudspeakers. All components will be wired with WireWorld Gold and Silver Eclipse 7 Series balanced interconnects and bi-wire speaker cables and Silver Electra 7 power cords with Torus Power conditioning.
The second room will have the new DAC-200ts and computer USB source connected to the Ultimate Edition SLI-80 as demonstrated at 2014 RMAF. This is an all-out SLI-80 with a Jaguar red chassis and anthracite black transformer cans/top, WBT speaker posts, Greyhill selector switch, hexfreds to replace the B+ power supply and bias rectifiers, bypass capacitors on the various electrolytic capacitors, premium grade resistor in the power supply section with a custom choke transformer, upgrade of numerous resistors with high-end metal film resistors, upgrade of coupling capacitors with V-cap CuTF capacitors, upgrade of standard tubes with 6DJ8 Amperex Bugle Boy input/buffer, RCA 6SN7GT pre-drive/phase inverter, RCA or Sylvania 5U4 rectifier, and Genalex Gold Lion KT-88's. Loudspeakers will be the Tannoy Revolution Series with all WireWorld cabling. The interconnects will be Eclipse 7 single-ended and Equinox Eclipse 7 speaker cables with Electra 7 power cords to Torus Power conditioning.
You can visit Cary Audio at Venetian Towers Suite 35-209.