Chord Electronics, Britain's "tech-driven specialist hi-fi manufacturer", will be showing several of its latest products at CES,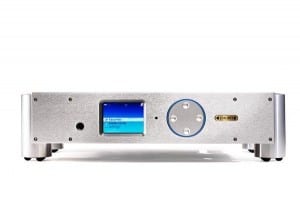 including the brand new advanced Reference streamer, the DSX 1000 (£7,500). This "cutting-edge" network music player, with its proprietary QBD76HD-based DAC, will be joined by the Red Reference MkIII CD player, in the Bluebird Music suite.
The two Reference-level components will be joined by Chord Electronics' new SPM 1200 MkII (£8,220) stereo power amp and the Reference CPA 5000 preamp (£11,850), played through Peak Consult InCognito X loudspeakers. Several products from the Chordette range will also be in the suite, including the Index network music player (£990), the QuteHD USB/DSD DAC (£990) and the Scamp amplifier (£990).
A four-strong team from Chord's UK business will be joining US distributor, Jay Rein, in the Bluebird Music suite. Attending the show will be: Proprietor John Franks; Production Manager Matthew Bartlett; Quality Control Manager John Morley and Sales Manger Colin Pratt.