Chord Electronics to make its NAMM show debut as it celebrates 30 years of UK audio manufacturing.
Great Britain's Chord Electronics will be making its NAMM show debut this month as it celebrates 30 years of UK audio manufacturing in both the consumer and Pro Audio worlds.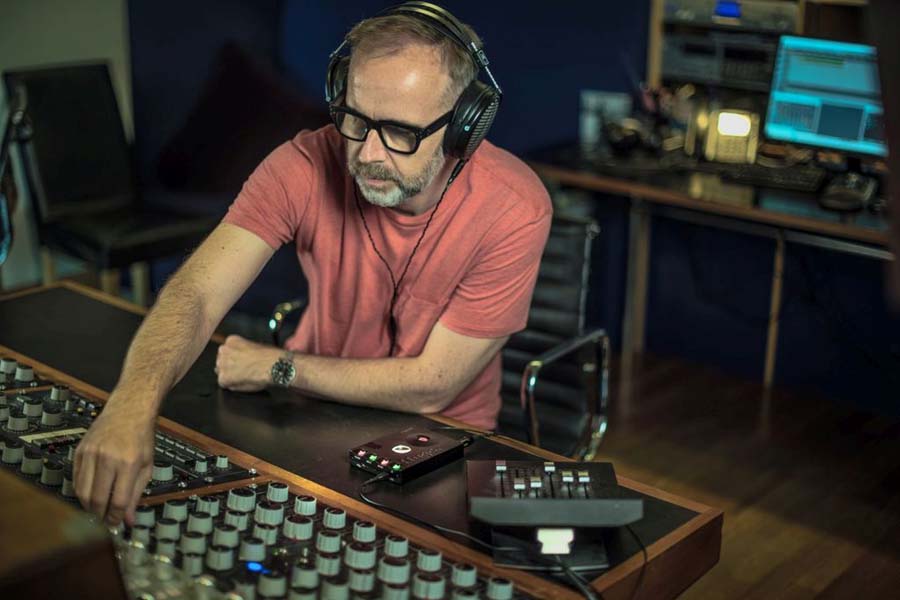 Based in Kent, England, the wholly owned British company will be bringing several of its multi-award-winning DAC/headphone amplifiers to NAMM, with the company's senior team, including Owner, MD and Chief Designer, John Franks, in attendance.
The company, which has exclusively designed, engineered and manufactured in Great Britain since its formation in 1989, produces a range of proprietary-technology digital and analogue audio products, which are active in a number of leading studios and production facilities around the world, including Abbey Road, Metropolis Studios, Air Studios, and Sony Music.
Chord Electronics' booth (#10627) will feature a number of devices: the portable Mojo DAC/headphone amplifier (£399), transportable Hugo 2 DAC/headphone amp/preamp (£1,800; pictured above at Metropolis Studios) and the recently launched desktop Hugo TT2 DAC/headphone amp/preamp (£3,996; below).