The Mojo DAC/headphone amp from Chord Electronics is being supplied with a free protective case* throughout the holiday season in store at participating retailers, internationally. The promotion offers the protective case (worth £65) with all new Mojo purchases bought in retail stores up until 14th January 2017. 
The Mojo case has been designed to protect the smartphone-enabling device while allowing full access to its spherical controls and its connectivity options. Made from a high-quality, durable polyurethane with a genuine leather wrap, the case also features a soft, protective microfibre lining on the inside to preserve the Mojo's finish.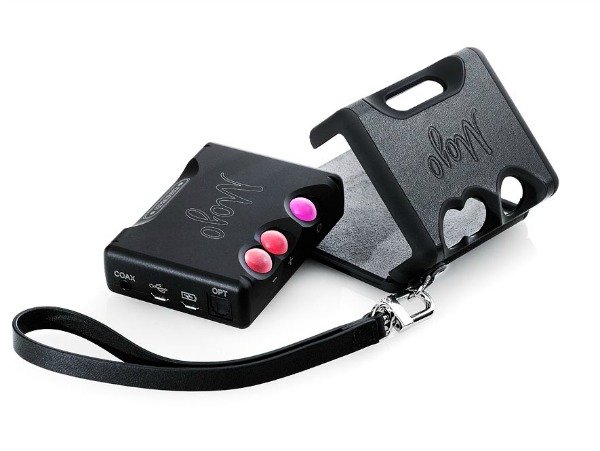 The case features a hinged design to enable easy insertion and removal, with two clips keeping it securely closed. A secondary magnetic clip keeps Mojo firmly in place for added peace of mind. Further features include a hand-strap to provide an additional layer of security when on the move, plus protective rubber bumpers around the headphone outputs and digital inputs to provide shock resistance.
*Free Mojo case not in conjunction with any other offer; free Mojo case available with in-store purchases only – not online