The Connoisseur Of Sound D1 is Tiawanese in origin and costs £8000 in the UK. Janine Elliot puts it through its paces in a truly international rig. 
I don't usually get to the nitty gritty of a product in the first sentences of a review, but this was a special moment for me. To get a DAC and a preamplifier all in one box that looks this good and sounds so open as the Cos D1 does isn't something that happens every day for me. To review this £8000 Taiwanese kit I used a collection of hifi encompassing most of the world; American Eminent Technology LFT8b ribbon hybrid speakers, Serbian Trafomatic Belus tube/MOSFET power-amplifier, 24/192 FLAC files on a Chinese Fiio X5, CEC TL5 belt drive CD player from Japan, and cables from England, Scotland and USA. This review showed that the world can seriously work together in (musical) harmony. Lots of harmony!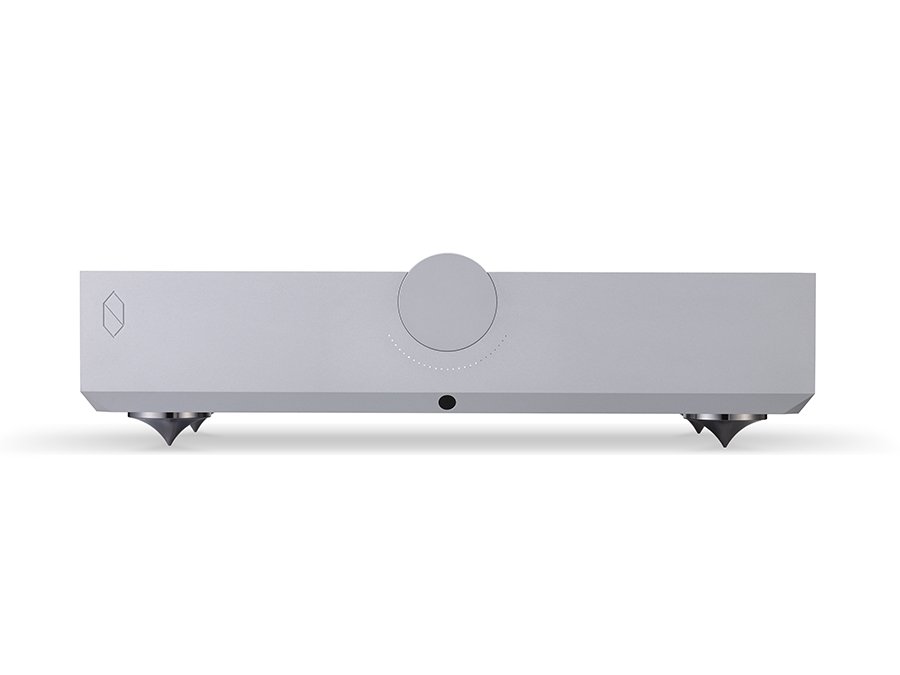 Standing for 'Connoisseur Of Sound' COS was formed by three close friends who were very serious about audio entertainment and with an aversion, like most of us, to cacophony. The Cos D1 is their first digital converter. The company wanted to create something that produced a clarity and simplicity of sound that just allowed the music to speak, all three men with years of experience in mathematics, electronics, and research and design. This product made its debut in 2014 and I first heard it the following year wanting to give it a full review as soon as I could.
Build and Tech
It is a very stylish design, which I guess is what initially drew me to it; a large knob at the front that goes beyond its top profile. The finish is grey satin aluminium, which I always like, though not so easy to dust. The feet are a very posh screw-in stainless steel affairs oozing quality, though the aged argument over spike or sponge may affect whether you like them or not. Apart from the protruding knob there is nothing of note, other than the COS logo and an array of 25 LEDs that form a curved smiley-face below the knob to indicate the volume. When the knob is pressed the row of lights is reduced to 7 for you to select one of the 7 inputs (so you'll need to memorise which input is which. SPDIF is 4 and 5). This is simplicity in the extreme and I loved it.  A classy 6-button aluminium remote control can also be used. The remote also has a mute button, which when pressed changes that smiley face into a small almost straight face, expressing my mood at not hearing anything anymore.
This is more than a DAC, though. This is a fully functioning balanced pre-amp with XLR and RCA outputs, with a very reasonable analogue balanced/unbalanced input, plus a selection of digital inputs from USB Asynchronous Audio Class 1.0 and 2.0 (class 1.0 only works to 96k samples), plus 2 Toslink and 2 SPDIF. Inputs up to the basic 24/192 are supported. There was no mention of DSD in the manual, though it actually allows DSD 128 via USB and DSD 64 via S/PDIF. As someone loving the technology behind Direct Stream Digital I am ironically somewhat disappointed every time I listen, so I chose to use FLAC and a CD transport for aged 16/44.1 in my listening. To interpret the digital inputs COS designed their own proprietary algorithm, which up-samples data to 24bit 176.4k or 192k, by a process in an array of 4096 with 32bit precision.   A linear-phase delay Finite Impulse Response (FIR) filter is used which is preferable to the more usual Infinite Impulse Response (IIR) filter, the former which as its name suggests has a finite duration settling at zero, rather than responding indefinitely. A massively powerful computation of 3648 MMAC (Million Multiply Accumulate Cycles) per second DSP leads to a clarity and detail that I found very addictive. Whatever input is selected the COS D1 aligns them with a 1-second buffer to be sent to be processed and converted into analogue with a jitter precision of less than 1ps. There is however a buffer switch marked "BUF" on the back panel of D1 which needs to be turned on for optimum performance; if the digital music data isn't converted in perfect tandem it can cause jitters, and even a few micro-seconds timing error is enough to perturb the ears and frustrate the mind. This one-second depth buffer, using an independent clock to receive and align data, sends them out in precise time frames for conversion and reminds me of my Sony portable CD player I used before technology went solid-state, with its 20" buffer in case I knocked the CD laser as I walked (or ran) to work each day, which of course it would constantly be doing. How some manufacturers could even think about selling portable CD players without this buffer amazes me even today, but that's another story. However, the switch on the COS D1 can be switched off if you are playing audio for video, so that it will prevent the even more annoying mis-synchronisation of the audio with the pictures!  There is another switch on the back to choose between USB 1.0 and 2.0, allowing you to choose depending on whether you are using Microsoft Windows without a suitable driver which means it will only get to 24bit/96kHz, (position 1), or a proprietary Windows driver to get it to 24/192, plus Mac OS X and Linux which allow it in the first place (position 2).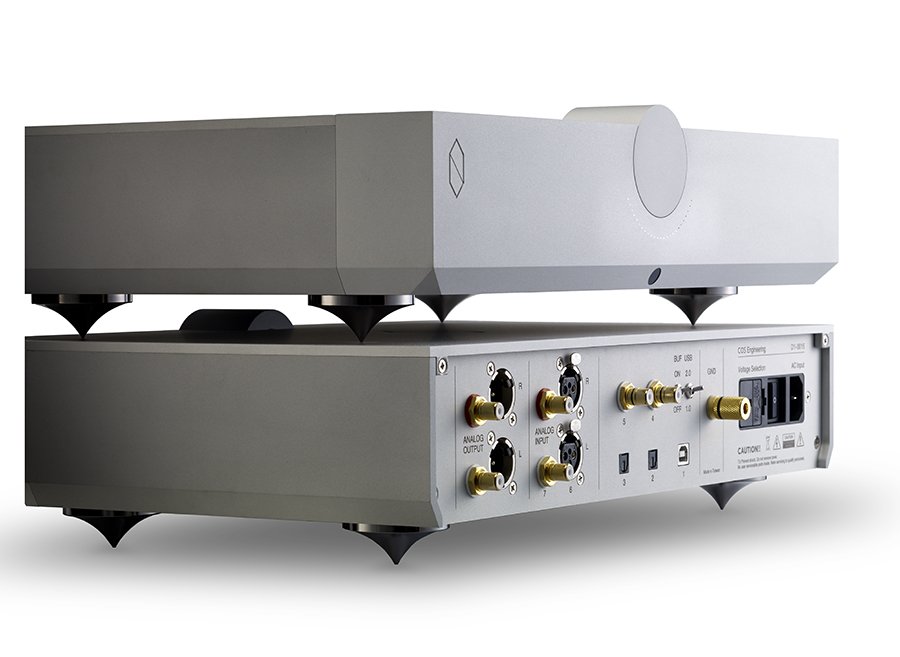 The analogue stage is on two separate boards for left and right, each with its own power regulation, filters, DAC chip and volume control. Indeed, the DAC chip on each board is a stereo 24bit chip running as mono, to improve performance; two mono channels combined to produce the single balanced output. COS manually tune and match the two pairs of outputs and therefore achieve a lower distortion by more than 6 dB as compared to the chip's quoted specification. The volume control works in 256 steps at 0.25dB/step, operating a total range of 64dB with less than 0.1dB accuracy. There are two power supplies in the D1; one for the digital circuit and the other for the analogue, thereby eliminating cross interference.  The unit is balanced within, ensuring improved specification. The volume control is an array of analogue switches and a series of precision resistors that are quoted  as "low in resistance, noise, and distortion". My only criticism of this first product is something I have seen so many times in separates over the years. I really don't like mains rocker switches next to the IEC socket. This might be a convenient generic product to use, but it is fiddly to get to, especially when the rocker switch is the wrong side of the socket when you are fiddling behind the unit to switch it on, and especially at a time when most home economists tell us to not leave products on standby when they are not in use. At least turn the IEC/rocker/fuse unit round so that the switch is at the corner. Whilst manufacturers want the lead to be at the edge of the unit it does mean it is harder to get to the rocker switch to turn  the unit on and off.  I still love mains switches at the front, or better still underneath the unit at the front. End of rant.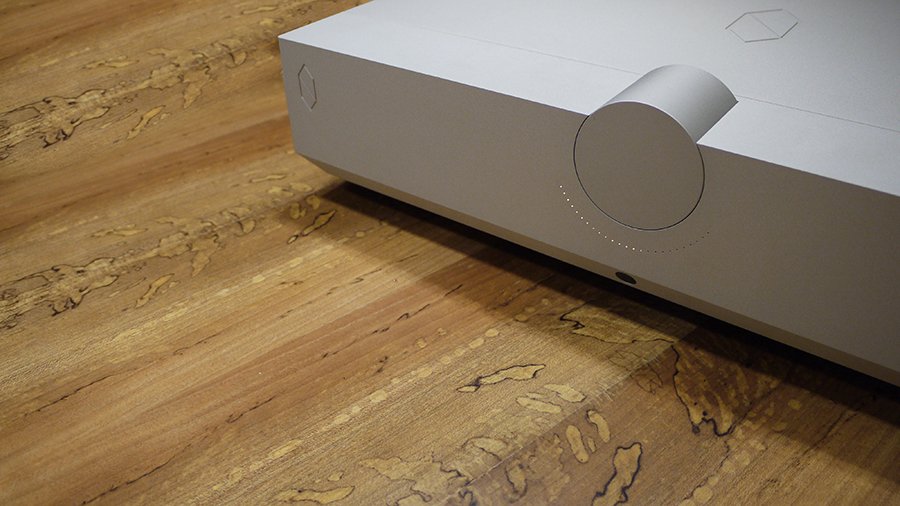 Sound
Using the X5 SPDIF output I started by playing my favourite conductor, Simon Rattle, playing Sibelius Symphonies, (24/192, Berlin Philharmonic). His leadership ensures a tight, musical and expressive performance, which matched the foot-fall of the COS.  This Taiwanese product surprised me at just how accurate yet still very human this product was at giving a very precise and exciting playback with warmth from strings, punch from brass and clear rumbles from timpani. Nothing was too much, and nothing was wanting. This DAC was full of love, giving tons of detail and bite but no sting. The CEC TL5 is a superb belt driven CD transport, and the musicality from this great product came to the fore in Cantata NWV 6c, Bach (Accademia Amsterdam); plenty of space for the instruments and the reverb in the room and with a tight harpsichord continuo keeping it all taut and organised beneath the vocalists German language invocations. This DAC was epic when it came to reverb and space in recordings, offering an expansive rendition in both accounts. All music was allowed to decay in its own time. We might run down the CD whilst we have our second honeymoon with vinyl, but 16/44.1 can still offer an exciting and musical sound with the right Studio Manager, musicians and CD player. This DAC showed the format to its extreme. Turning to Goldfrapp, their "Seventh Tree" album is perhaps not their best, but it does show the D1 could accurately play more laid back recordings. This album might have Bass speed and treble clarity but nothing is over the top.  In track 1 "Clowns" the birds behind the descending string scales in the closing section are well placed within the musical soundstage to not sound all mixed up, like many players will do. This was their fourth album which is more ambient and down-tempo than the Duo's earlier sets. Alison Gregory's laid-back voice and the synthesiser sounds from Will Gregory in "You Never Know" is a live track recorded at a London concert. Many DACs would make this track quite unassuming that you would hardly know you were playing it. This DAC showed just how ambient and ethereal this track actually is, but still with enough detail to give me a sense of actually being there at Hammersmith in the audience.
Conclusion
It is rare for a first product to be so good. For £8000 (€9000) it might not be cheap, but it is that good. This unassuming machine was like cleaning my glasses from fingerprint stains and climbing to the top of the Lake District in Autumn and just seeing how beautiful it all is, with bright sunlight glistening in the waters and a colourful palette of autumn leaves falling from the trees as far as the eyes can see. You get the point. The amount of speed, detail and colour from the music was second nature to this DAC. This might not be as full-featured and glitzy as some might like, but what is inside is pure magic.
AT A GLANCE

Build Quality:  Beautiful looks, and solid craftsmanship. 
Sound Quality:  Excellent speed and detail without sacrificing musicality. Enjoyed every minute of music I played through it.
Value For Money:  If you are looking at spending around £8000 then this machine is definitely worth considering an audition. 
Pros:
Detailed soundstage
Speed and sparkle
Excellent noise floor
Fluidity of sound
Simplistic and gorgeous looks 
Cons:
Limited DSD might concern some
Price: £8000
Janine Elliot