Craig Finn will be celebrating the release of his third solo album We All Want The Same Things by embarking on a 10-show U.K. tour which will include eight "Living Room" shows hosted by fans.
Done in conjunction with Undertow Music, these house shows will be an evening of music and conversation with Craig. Besides playing the new songs live in an intimate setting, Craig will also do casual Q&A sessions with the fans in attendance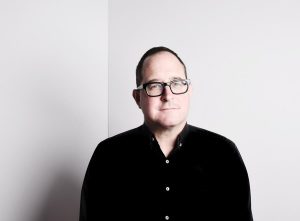 . 
Undertow Music is the only place to order tickets for the eight Living Room shows, and all information can be found here (http://www.undertowmusic.com/craig-finn-living-room-tour-uk-april-2017/). By clicking through to buy tickets, you will be able to see the postcode in which the show will take place, with the full address being released on completion of purchase. Tickets are £25 with an option to include a signed, limited edition exclusive UK Living Room Tour poster in your order. The ticket and poster combo is £35.
Monday 17 April: Bungay
Tuesday 18 April: Letchworth Garden City
Thursday 20 April: Nottingham
Friday 21 April: Liverpool
Saturday 22 April: London
Sunday 23 April: Glasgow (Scotland)
Monday 24 April: Edinburgh (Scotland)
Tuesday 25 April: Manchester
Two additional venue shows have already been announced and are on sale:
RAMSGATE: Sunday 16 April at Ramsgate Music Hall
LONDON: Wednesday 19 April at The Courtyard – SOLD OUT!