Hifi Pig is delighted to announce a new member of the review team in the guise of Danny Worth. Danny has a wealth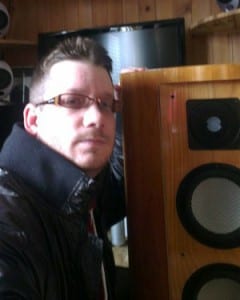 of experience with lots of different hifi equipment after many years of experimentation and auditioning and we are very pleased to have his knowledge and experience on the team.
Danny's passion for high end audio is very much in the here and now and he's something of an aficionado of all things streaming and computer audio – as such he will concentrate on reviewing items that are very much in this vein. That said, he also has a bit of a soft spot for valve amplification and comments "To compliment the convenience of digital recordings I love the sound of valves and to feel the balance that can be achieved between a digital front end and a valve amplifier in conveying a wonderful and realistic insight into the music".  He's also something of a cable fanatic and so watch out for some interesting audio cable reviews in the very near future.
Read more about Danny and the rest of the Hifi Pig team .