Vincent at Total DAC has been in touch to tell Hifi Pig about a new loudspeaker that is now on demo in the company's high efficiency dem' room of Totaldac in North Western France.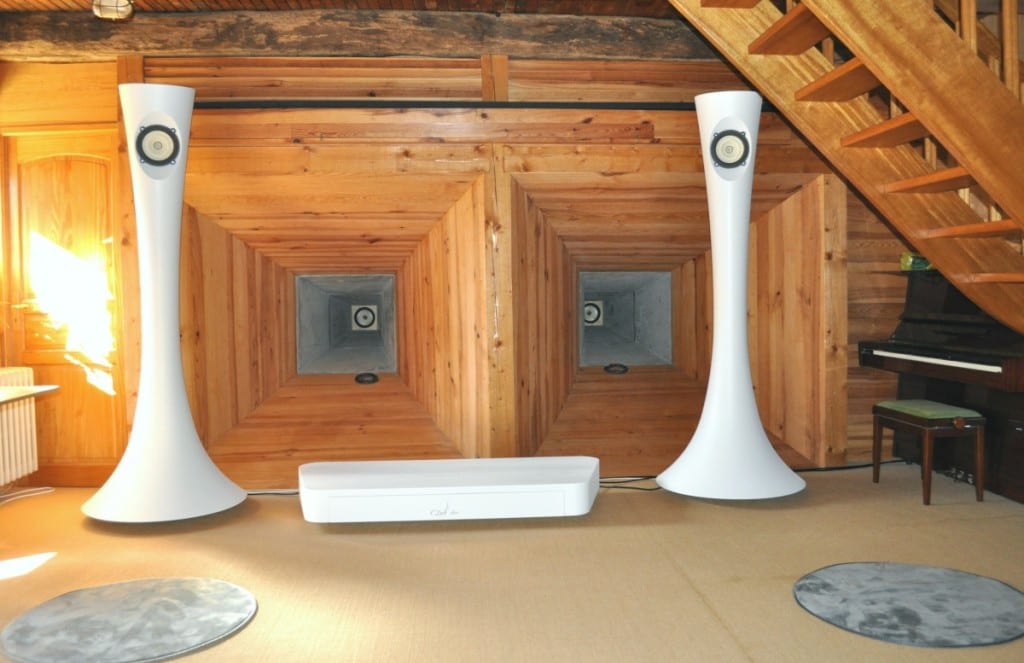 The speakers are made by Dechalvaux, a new high-end speaker manufacturer from France.

It uses a field coil full range driver mounted in a piece of solid wood. You can contact TotalDAC to arrange a listen at their premises.
Specifications 
Efficiency: 100dB/1W/1m
Power: 50W
Height: 2.15m
Width: 750mm
Weight: 75kg
Price: 80000€ a pair