A round up of some of the press events we were invited to at Munich High End 2014.
DEVIALET PRESS CONFERENCE
Our first press call of Munich High end 2014 was at 10 am in the Devialet room  – we were late as were most of the invited press as the show didn't actually open until ten! However the room was nice and buzzy and the great and good from the world's hifi media were in attendance …and so were Hifi Pig!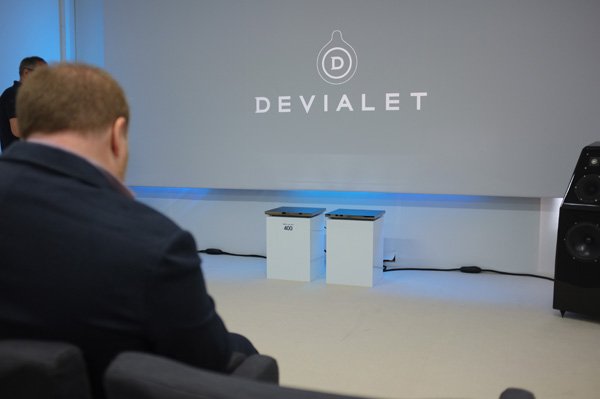 Ok we were a bit tired and perhaps a touch hungover but I really like the concept of Devialet and I love their whole in your face marketing strategy…no shrinking violets here! They're obviously doing something right as they're selling ten units a day of their 170 amplifier.
Devialet were keen to tell us about their EVO platform whereby by the mere downloading of a bit of code you can upgrade your Devialet to the model up the chain. So in effect you can make the 110 a 120 and a 170 becomes a 200. Really rather clever we thought!!
Hoiwever the main announcement from Devialet at Munich was the introduction of their new DSP system whereby you can supposedly get the best from any speaker using the comapnies Speaker Active Matching system …or SAM for short. I'm no technical genius but Pierre-Emmanuel Calmel (Devialet's CTO) says that SAM computes the exact signal to produce expected air pressure variations by looking at the incoming signal and altering it to account for the loudspeakers individual nature without actually altering the character of the speaker.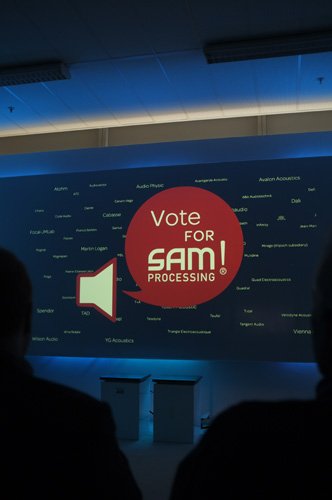 There were a few sharp intakes of breath and mutterings from behind us in the presentation and I can sort of see why. Devialet will be introducing drivers for specific speakers meaning that SAM is not a plug and play option for everyone at the moment. They say that mapping a simple speaker and creating the SAM download for it is a relatively quick job, but there are thousands of speakers out there in the world and they're never going to get every speaker done! Also, if you want to use SAM this means you are going to be tied in to using the speakers Devialet has already done…or vote on their website to get your speaker brand and model SAMmed. The Wilson Sophia has been done already!
SAM doesn't correct the whole frequency range for phase and Eq errors with only the first few 100Hz being corrected.
An interesting concept that I'd be interested in hearing the before and after effects of!
FOCAL and NAIM PRESS CONFERENCE
I was looking forward to this one as we were promised a bit of a listen to the Grande Utopia loudspeakers from Focal and the Naim Statement amplifiers. However, given that the two companies have had a bit of a MBO recently they of course wanted to tell the gathered press all about their plans for the future of the newly named Vervent Audio Group. The whole event was hosted by the very lovely Steve Harris of Audio Plus who deals with the company's international PR. 
This is a natural progression for the two companies they say with Jacques Mahul retiring and both companies experiencing great growth. Naim Focal are said to have the full support of Nax Cap and both are committed to audio excellence!
Gerard Chrétien who we met at the companies headquarters a few months ago was up to speak and he introduced us to the companies Flax Membrane drivers (you can see them being made here in Aprils Hifi Pig Magazine and we'll soon have a review of a pair of standmount loudspeakers that use these very drivers) rallying home his mantra that good driver design is the main thing when designing loudspeakers. I have to say that I like Focal and their philosophy of allowing the masses access to relatively high-end technology and with this in mind it's good to see them introducing two new loudspeakers at Munich High-End – the Aria 905 (€349/399) and the Aria SR900 (€449). They also announced the Sprit One S headphone which they are calling a nomad headphone designed to work in noisy environments and this continues their obsession to bring in new customers. This brings us nicely onto Focal's new soundbar the Dimension, which whilst not exactly traditional Hifi pig fodder is an interesting product in its own right and is a key product for the group. It has five patented drivers which give a 180 degree dispersion effect with a flat response. It's ultra flat at 65mm and is built in a unibody of aluminium delivering 450 watts with onboard DSP making it much less dependent on the room than its competitors. There's an optional sub too.  Impressive stuff!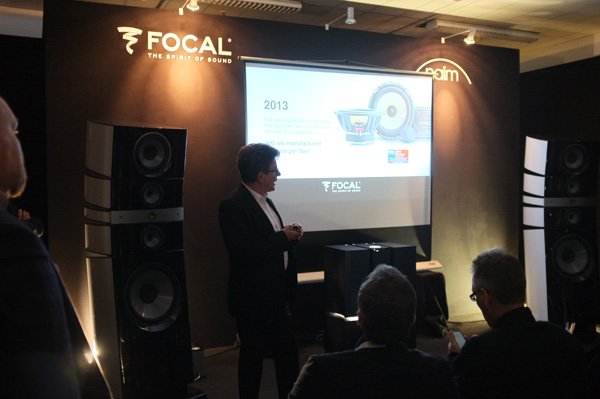 Paul Stephenson from Naim was upbeat about the hifi industry as a whole and particularly with Naim's position in the market with them growing financially and of course winning the prestigious Queens Award for Innovation – an important badge in many countries. He was keen to talk about how much the company invest in R and D (£3million last year) and the number of people they employ in this field (34). With this in mind it's not surprising to learn that they introduced 24 new products last year alone!!
Ryan Latham, Naim's marketing director spoke about the company's new MUSO which they are calling a gateway product…and it's easy to see why. This £895 product pretty much does it all, in a very stylish package indeed and is the first example of a finished product where Naim and Focal have collaborated to create a great product.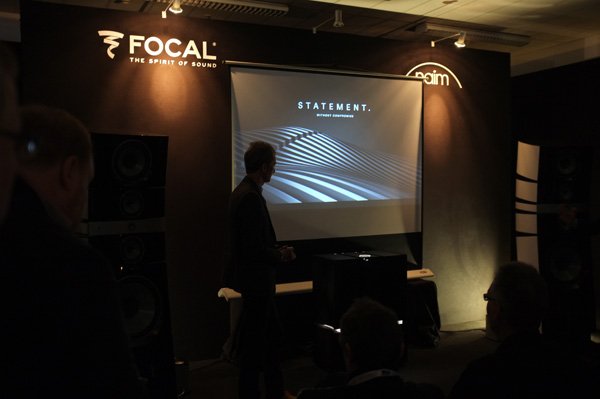 However, there was an elephant in the room in the shape of a looming (but ever so impressive) pair of Grand Utopias from Focal and Naim's Statement amplifier and preamplifier. The Amp is an impressive bit of engineering and produces one horsepower of power!!!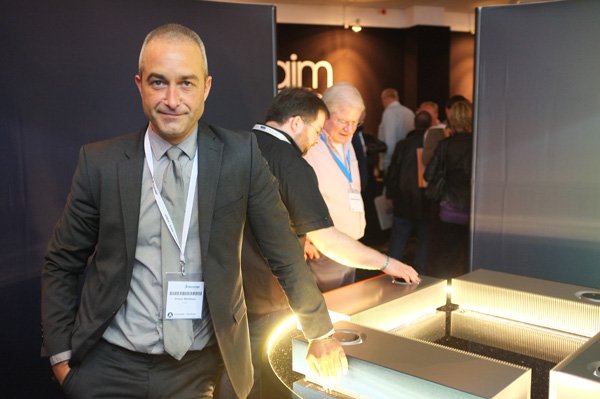 Some people are going to bitch about this product in the same way they bitch about pretty much every bit of high end kit they cannot afford but when this system was playing music you really couldn't help but be impressed by its effortless power. Would I buy this system if I had the money…quite probably, yes I would!!!
AUDIO TECHNICA DRINKS AND NIBBLES

We'd been invited along to Audio Technica for a few nibbles and were promised a glass of fizz so who were we to resist. Actually this was a really great experience and we were really well looked after by the company's fabulous Harvey. I use an Audio Technica EV33 as my reference cartridge but had to get it flown in from Japan so it's good to hear that they're well on the way to having the vast majority of the kit that is available in Japan available throughout Europe!!!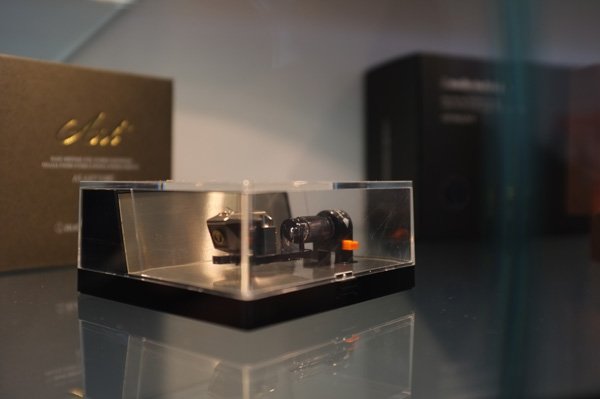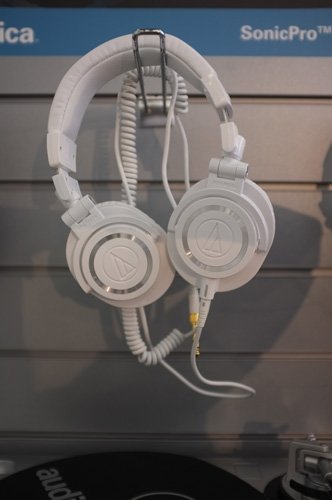 GRYPHON AUDIO PRESS EVENT

I make no apologies when I say that for me Gryphon make some of the best sounding kit out there in hifi land so it was a real thrill to be asked along to an intimate little get together for invited press in their room where we were treated not only some lovely sounding kit, but also a glass of wine and a few nibbles.
Flemming E. Rasmussen is the giant of a man behind the whole Gryphon brand and a nicer fella you really couldn't wish to meet. Despite the huge success of Gryphon Audio Flemming is modest and unassuming guy but when he speaks you get the sense he is immensely proud (and quite rightly so) of what he and his team have achieved.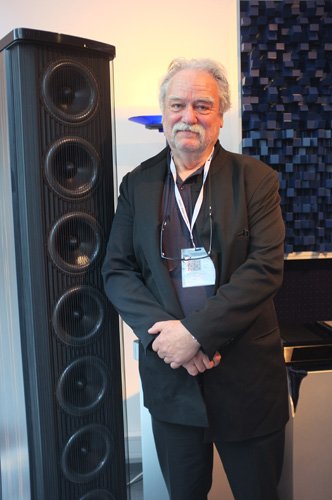 Flemming mentioned that he's not a huge believer in the whole synergy thing that gets bandied about in audio circles but does believe that products should be neutral in whatever system they are placed. I was surprised to hear that 40% of Gryphon's business is in loudspeakers but to be fair given the sound I heard in their room last year I shouldn't be. This year we were treated to a listen to their Pantheon speakers which look very much like the Trident 2 we heard last year in a scaled down version. However, this is a ground up design that has elements of the Trident 2. The curved front is beautiful to look at but inside each of the drivers sits in its own module and the front baffle is over 2" thick which has to help with damping the speaker a good deal.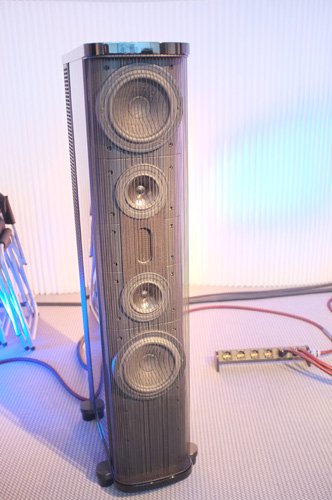 Turning the music on and it's clear you're in the presence of something quite special. Last year I likened the Trident 2s to a fabulous studio monitor for the home and here you've got a very similar sound. There's a beautiful tone to the flamenco guitar playing as well as the voice and the bass is just tight as hell despite the crappy room! The whole system sounded stunning and is definitely a contender for my best in show gong. Musical, very simple sounding and not at all hifi, despite the obvious complexity of the electronics. I didn't ask the price but the Pantheons do give the Trident 2s a very close run and would definitely be on my "buy list" were I ever to come into a sizeable chunk of money!
 You can read all our news and coverage of high end Munich 2014 here.