Japanese brand DS Audio has gained a reputation for its optical phono cartridges, the company is also releasing a number of related audio accessories, first, the ST-50 stylus cleaner, and now, the new HS-001 solid headshell.
DS Audio Optical Phono Cartridges
The new HS-001 solid headshell is designed to provide a fitting for any phono cartridge, not merely DS Audio's own optical models.
The headshell's simple design focuses on the point of contact with the tonearm and improves upon the conventional approach in two ways. In most conventional designs, there is a single vertical pin on the upper side of the connector. This can result in uneven contact pressure between the arm and the headshell.
Headshell Washer
In contrast, the HS-001 features both an upper and a lower vertical pin structure, which helps to equalise the pressure on the electrical contacts and ensure an even application of force across the connection to the tonearm. In addition, the whole contact surface is then further anchored by a domed headshell washer, custom-developed by DS Audio.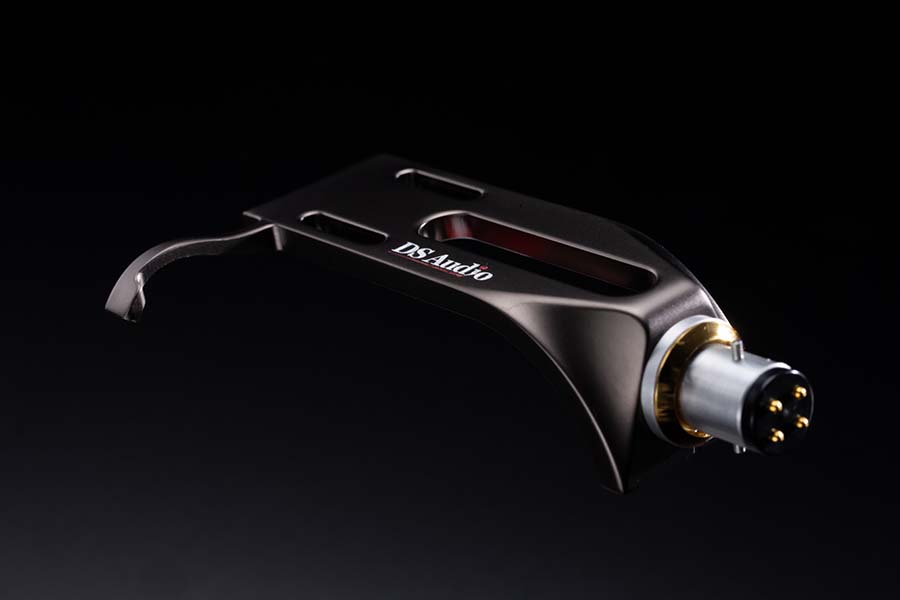 Duralumin
The HS-001's body is precision-machined from a solid billet of duralumin, an ultra-light yet ultra-rigid aluminium alloy. DS Audio selected a Japanese made Litz wire for the HS-001's signal leads, which are carefully hand-soldered in place. Signal lead wires and connector parts are also available unsoldered, on request. The DS Audio HS-001 solid headshell is available now, priced at £400 (inc. VAT).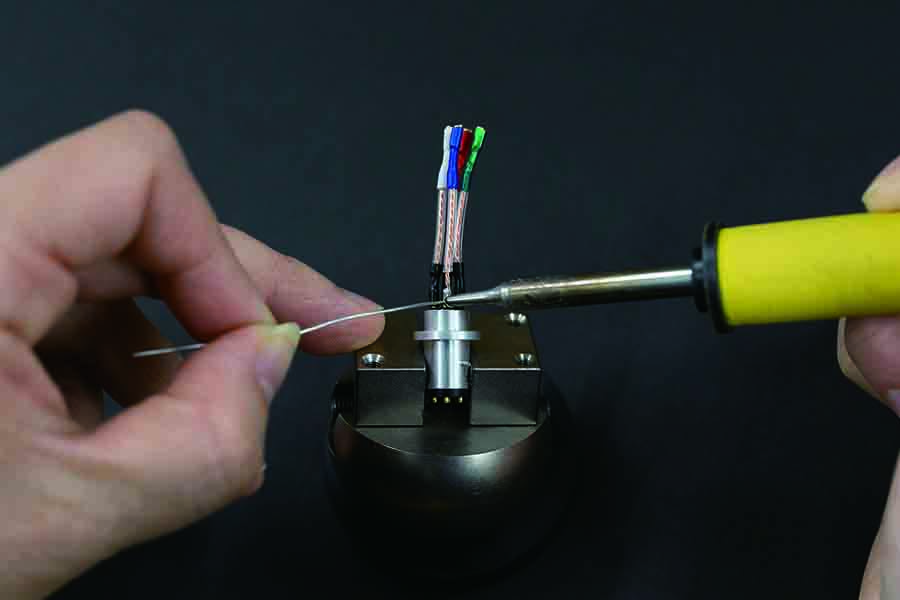 READ MORE HIFI NEWS WITH HIFI PIG