After the release of their three open backed headphones, Elear and Utopia in 2016, then Clear in Focal set itself a new challenge: to integrate the best of its technologies into a closed-back solution.  The result is the Focal Elegia.
Elegia incorporates a new generation of electrodynamic transducers, capable of operating in a small inner environment, whilst ensuring a linear, extended frequency response of 23 kHz. Just like the construction of the Elear, Clear and Utopia speaker drivers, Elegia is fitted with a dedicated surround, this time of 110 microns. The frameless, copper voice coil (exclusive to Focal) measuring 4 mm high, is also very light weight in relation to the traction capacity of the moving part.  The "M"-shape inverted dome is also used for Elegia. And is made from an aluminium/magnesium alloy.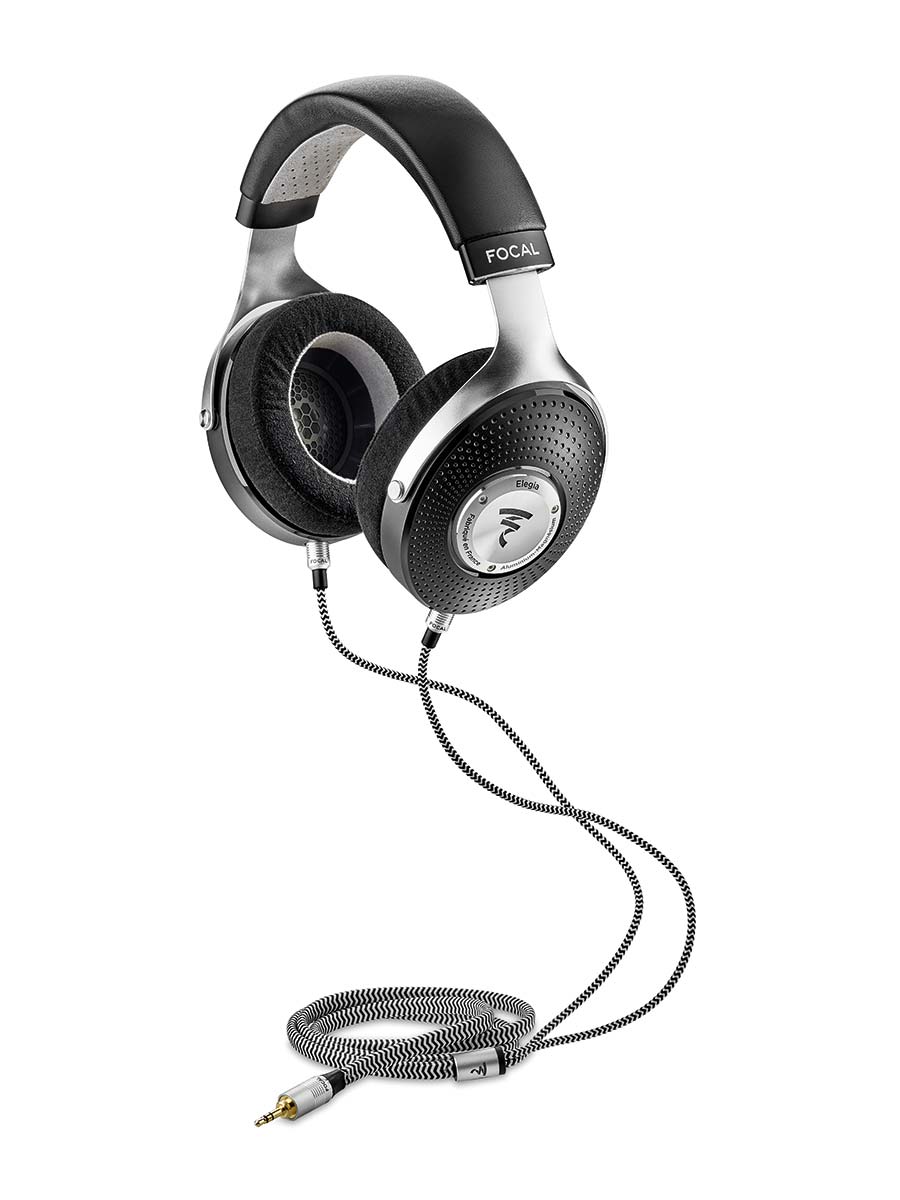 The Elegia's full-range speaker driver therefore includes a vent which manages the balance between the bass and the midbass. A second vent, located at the back of the ear cup, picks up the rear wave coming from the centre of the motor to avoid any compression and extend the frequency response of the speaker driver. Elegia also features  closed earpads and a 1.2 m cable fitted with a 3.5 mm stereo jack connector and the 3.5 mm female jack adapter to 6.35 male jack. The Elegia use materials such as leather, microfibre fabric and solid aluminium and have an SRP of £799.99.
READ MORE HIFI NEWS WITH HIFI PIG