Hifi Pig will be reviewing both the larger LFT-8b and the smaller LFT-16a (pictured) loudspeakers from Eminent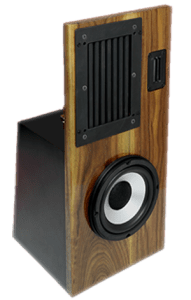 Technology. Both loudspeakers are a hybrid design utilising the company's Linear Field Planar Magnetic Transducers and sealed box woofers.
Both loudspeakers look very interesting and we're looking forward to seeing how they perform for our hifi review team.