Emotiva Audio Corporation announced today that two new Airmotiv loudspeaker models are available through the company's website and authorized Emotiva dealers.

New to the lineup are the three-way Airmotiv T2 ($999/pair), which is the second and larger double 8" tower model in the series; and the Airmotiv C2 (SRP: $369), the second and larger Airmotiv center channel model with two 6.5" woven fiber woofers, one 6" woven fiber midrange driver, and two 25mm folded ribbon tweeters.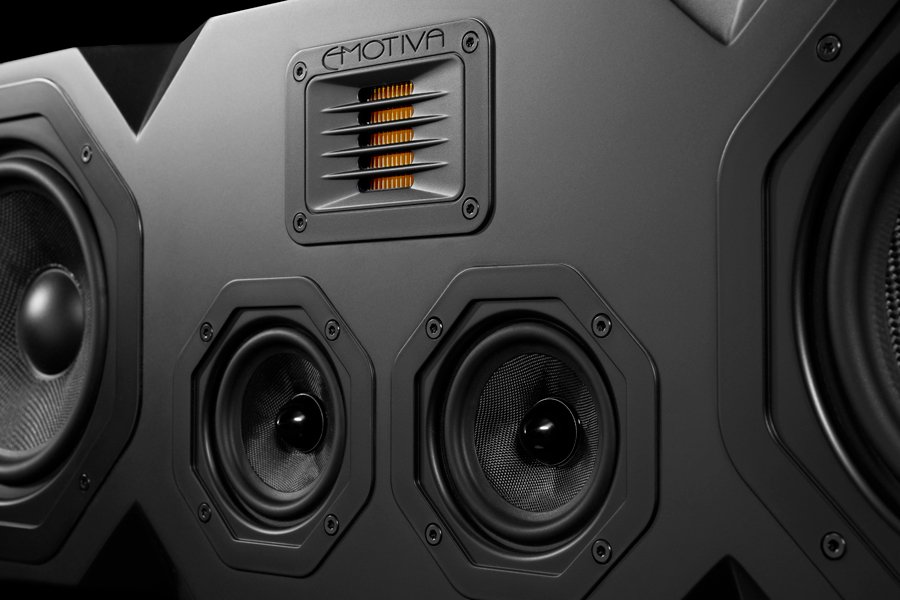 "Since shipping our first Airmotiv models last year, the line continues to be one of our most successful series to date," said Dan Laufman, President and Founder, Emotiva Audio Corp. "I have no doubt that the T2 and C2 will only fuel the momentum because, like all of our Airmotiv models, they can go head-to-head with comparably designed speakers costing drastically more, let alone competitors at our affordable price points."
The Airmotiv loudspeaker line is engineered and positioned to be a complete sound solution for contemporary hi-end audio systems. All models feature modern elegant black faceted baffles, with critically braced high quality MDF cabinets and magnetically attached grills.