WORLD EXLUSIVE
English Acoustics Stereo 21C is a modern take on the classic (and legendary) Leak Stereo 20. It costs just shy of £4000, is predominantly sourced and built in Great Britain and comes in a range of funky colours as well as any colour you like for a small extra charge. Janine Elliot, an owner of the original Leak Stereo 20, compares and contrasts the old with the new.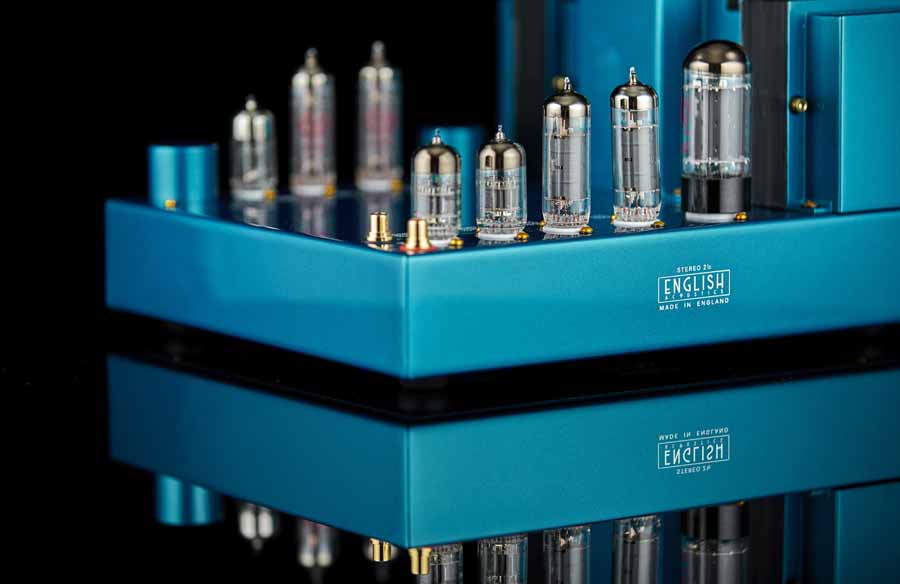 It had to happen, though I do wonder why it has taken so long. To re-issue what is one of the most celebrated amplifiers of all time makes the Stereo 21c THE most exciting review for me for a long time. When Harold Leak released the original Point One Stereo 20 in 1958, he would never have guessed that audiophiles would still be talking about it with lust 63 years later. OK, it might look very industrial and have a very slow and treacle-like sound, but what made it so great was not just that it had a maximum of 0.1% distortion (hence the "Point One"), but because it just sounded so magical. It was only let down by the sophisticated Varislope pre-amp that went with it. Original Stereo 20's can cost as much as £1600 on eBay and are still hard to beat in sound quality today. Step in Wiltshire's, English Acoustics formed in 2018, with Chief Technical Officer Peter Farrow, ex BBC engineer, and Chief Operating Officer, Jordan Jackson. Having restored a Stereo 20 they thought to themselves, 'why not build one from the ground up'. No one was making them, not even IAG's "Leak" company; they are making the Stereo 130, based very, very lightly on the less able transistorised Stereo 30. Of course, that means English Acoustics can't use the Leak name, and rather than being a new "Stereo 20", they chose "Stereo 21c" to indicate it being a 21st-century incarnation of the iconic 20. Coming in at £3995 it still uses the same ECC83 driver, EL84 output and GZ34 rectifier valves of the original, and most of the components are the same values as the original, but this amp has improvements in all areas, particularly transformers, input stage and safety.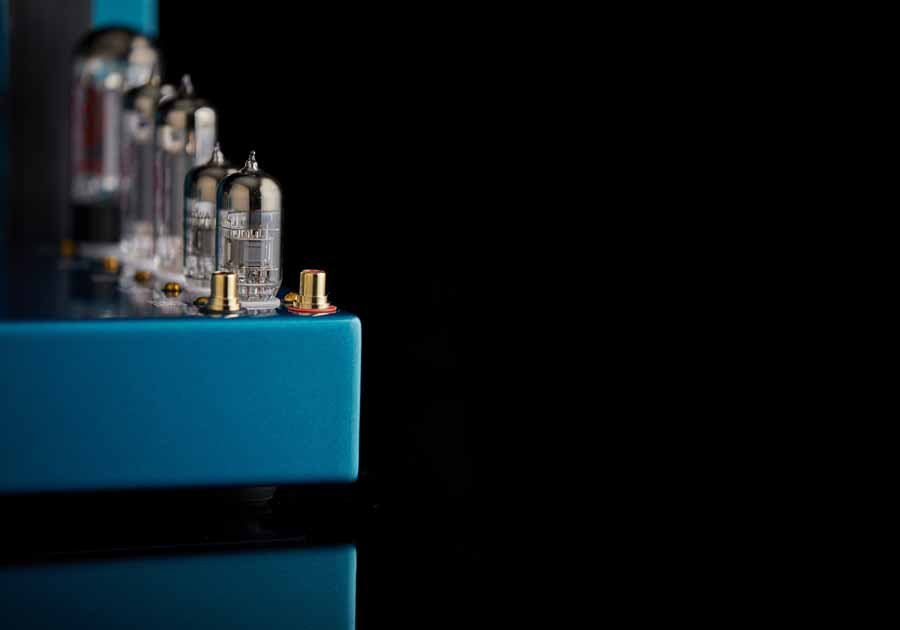 One would find it hard not to think visually of this new machine as just a rebuilt Leak; It looks that close, even to the labelling of the valves on the top. But there is much improvement to the shell; no sharp edges at the sides exposing the underside as in the original which I don't think would pass today's H&S directive. Where that model was destined to be hidden in a wooden cabinet the 21c needs to be out on full show. Available in 12 colours (at no extra expense) including "Lansdowne Gold", "Marlborough Red", "Stonehenge Silver" and my favourite "Dartmoor Bronze", it can also be built in any colour you like for a further £250 (the first 25 to be sold waive that charge). So, if you want it to match your Aston Martin then that is possible. Even the accompanying mains lead is colour matched, and the mains plug even has a "handle" just as in the original, so you can pull it out with ease.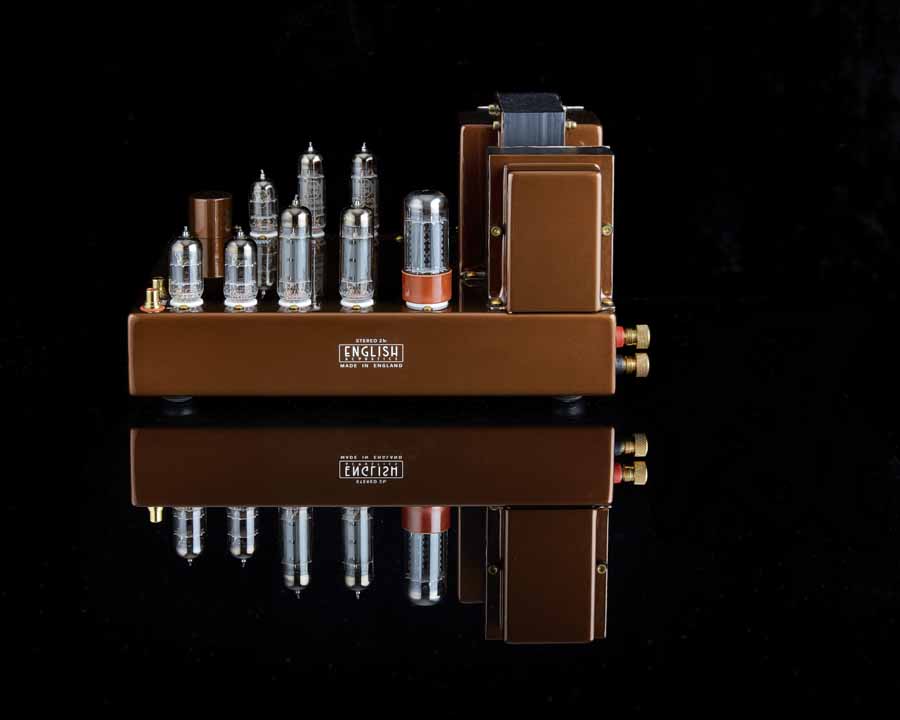 There is point-to-point wiring to the valves as in the original amplifier, and the tubes are identical to the original amp, in this case using Tung-sol valves throughout. The internal capacitors are silver mica caps with paper-in-oil coupling capacitors, and the two big capacitors originally enclosed in cylinders on the top are German F&T. When these needed replacing on old Stereo 20's most DIYers removed these cylinders and had new capacitors exposed on the top showing through the hole. Not a very good-looking or safe repair. What English Acoustics have done in their new Stereo 21c is take a new capacitor, strip the outer metal and rubber and then paint it and place it in the hole. It looks so good. As to the painting, that is exceptional, and it should be, bearing in mind EA's workshop sits above an Abarth paint shop. It is painted, polished, assembled, and polished again. I wish my car looked this good. In terms of pluggery, the 21c looks identical to most mod'd Stereo 20's; gold plated RCA's on the left and 5-way speaker terminals at the right side (yes, the amp was originally designed to sit sideways, and not front to back, as most people place it).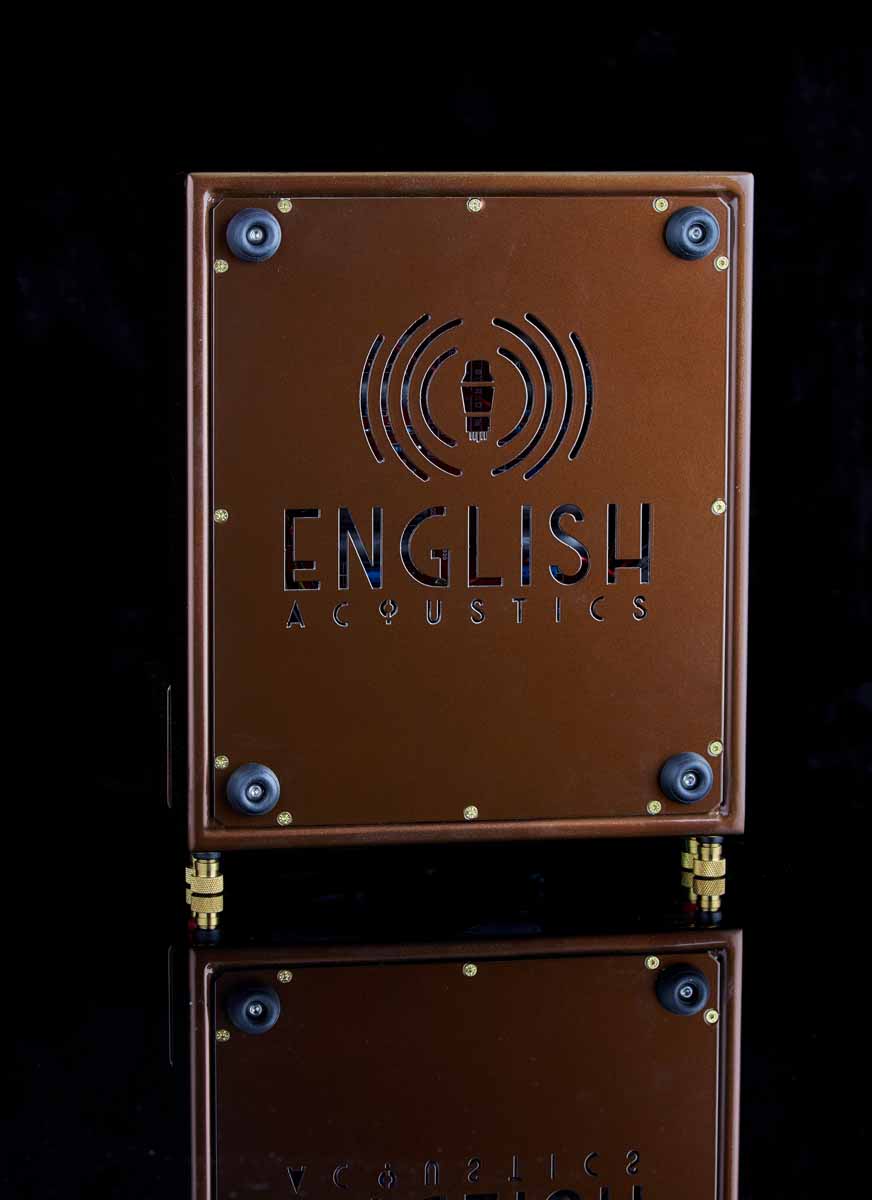 The original screws to hold speaker wires and the cheap RCA sockets are long gone. All that is missing is the multiway socket in the original that was connected to the Leak preamplifier. There is a digital clock next to the mains socket to give you a reading of total hour time of the valves, plus a central mains on/off button that was missing on the original; off/on would have been achieved via the pre-amp volume control.  The output and mains transformers are improved versions of the original; operating at 50˚C and not 70 degrees, so not quite so hot. The casing is CNC machined made from a billet of aluminium and they also are more tightly hand-wound and there is a thermal cut-out in the mains transformer, rather than the 100Ω resistor as in the original '20 that "dropped off" if it got too hot to break the circuitry and protect the transformers! The output transformers are designed for 8 ohms load rather than the choice of 4/8/16Ω as in the original. This is not, therefore, a direct Stereo copy -there has been much thought given to improving on the original, including an altered input stage with less gain. I have an original Stereo 20, and find I need to turn my preamp down to '3' on the dial or it would just be too loud, since it was designed before the days of CD players with high output level. The amp is 11+11WRMS ultra-linear 8Ω and 20-20,000Hz +/-1dB. The unit also uses a medical-grade power inlet filter and tilt and vibration cut out. The amp sports the Union Jack, the company being a proud member of the "Made in Britain" programme; only offered to companies who predominately use British parts. The English Acoustic 21c ticks that box, unlike a number of companies advertising "Made in Britain" that actually have more foreign parts than the Royal family. More models are planned, including their rendition of the Leak TL25.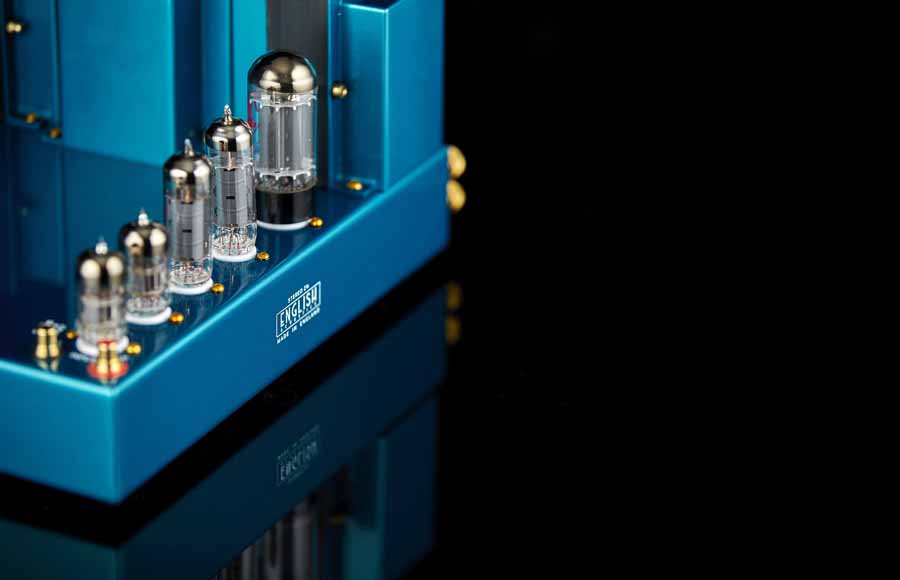 THE MUSIC
There is a particularly good bass end on the Stereo 21c. There always was on the original Leak amplifier but this was now much more controlled and extended; the bass drum in Katie Melua's "Perfect World" (LP) was astounding, living up to its name. There was also better speed and clarity compared with the original Stereo 20. Although not my personal musical taste, listening to some of the highly compressed Hardfloor's Acid Podcast vol 1 (FLAC) gave for a much more controlled and appropriately acidic performance than the Leak could ever do. There was much better speed and understanding of what was going on.
Turning to ELO "When I was a Boy" there was again plenty of welly but the vocals were so beautifully smooth as only valves can do. The top ends from percussion and guitars were not quite as extended as I would like, but certainly matched the Stereo 20.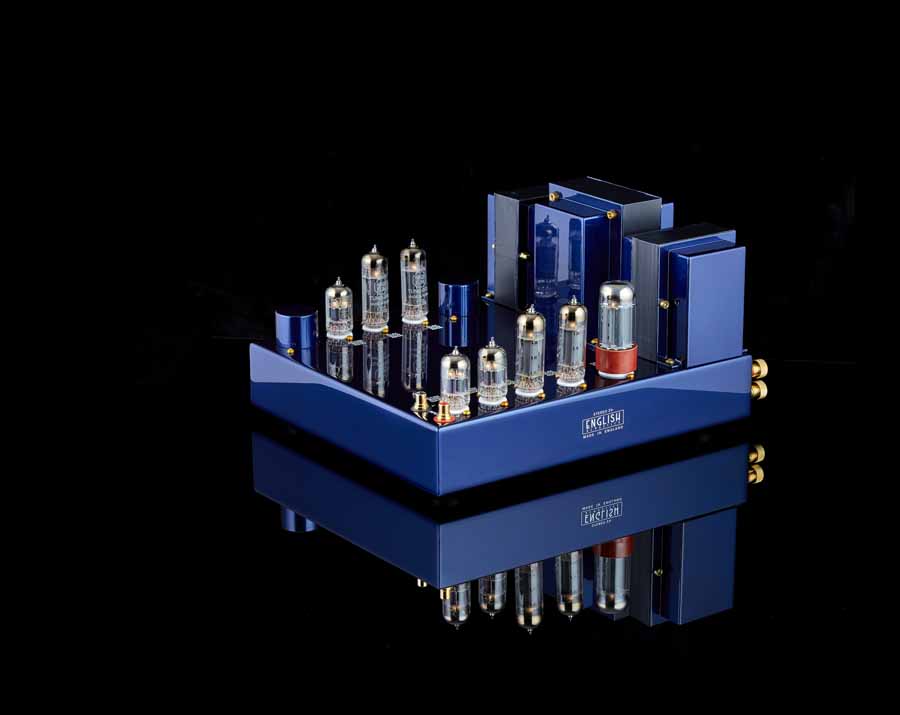 DreamTheatre "Repentance" (from 'Systematic Chaos') has lots of top-end cymbals throughout and the 21c gave enough clarity to make this all highly desirable. Tops were just right; not too loud or too bright. Where the original Stereo 20 could make vocals too prominent the 21c was much flatter, just clearer and more controlled. Both the Stereo 20 and the 21c are very sweet at the top. "Repentance" has very thick textures but were all handled beautifully by the ECC83's. I did find, as in the Stereo 20, that the soundstage was slightly narrowed. It didn't worry me, just making the music more realistic and focussed, with sounds not extending further than the speakers themselves.
Back to vinyl and Alan Parson's "Eye in the Sky" – this has ping-ponged guitars that were very clear and meaty. The electric drums and bass guitar were precise plus the electronic violins warm. Only the double-tracking vocal sounded dated. Alan's "Eye in the Sky" has a murky opening with powerful bass end and warm strings. As the fog lifts the electronic drum gives a fervent stature and whilst the music is louder it is easy on the ear allowing for many hours of fatigue-free listening plus realistic precision. Even the angelic backing voices gave me spine-tingling performance that was so much like the Stereo 20. Similarly, Simon and Garfunkel's vocals in "Bridge Over troubled water (192/24) were smooth as silk contrasting well with the powerful and "full" drums and bass. Johnny Cash's rendition of the same song was more precise and faster than with the Stereo 20, though still with the smooth top end that makes listening so easy and such fun. If you want a tizzy top-end look elsewhere. Indeed, the Leak "Varislope" preamps were so-called as they had a variable top-end slope designed to enable high-frequency distortion from inadequate LP reproduction of the day to be filtered out. Despite the 21c's silky-smooth top-end it could still do wonders in the top end. In Pat Metheny's "Higgens Haden Rejoicing" there was plenty of ride cymbal brilliantly spraying the air with delightful droplets of sizzle. In contrast, the jazz guitar in the midst of the sandwich of double bass and percussion was smooth and very musical.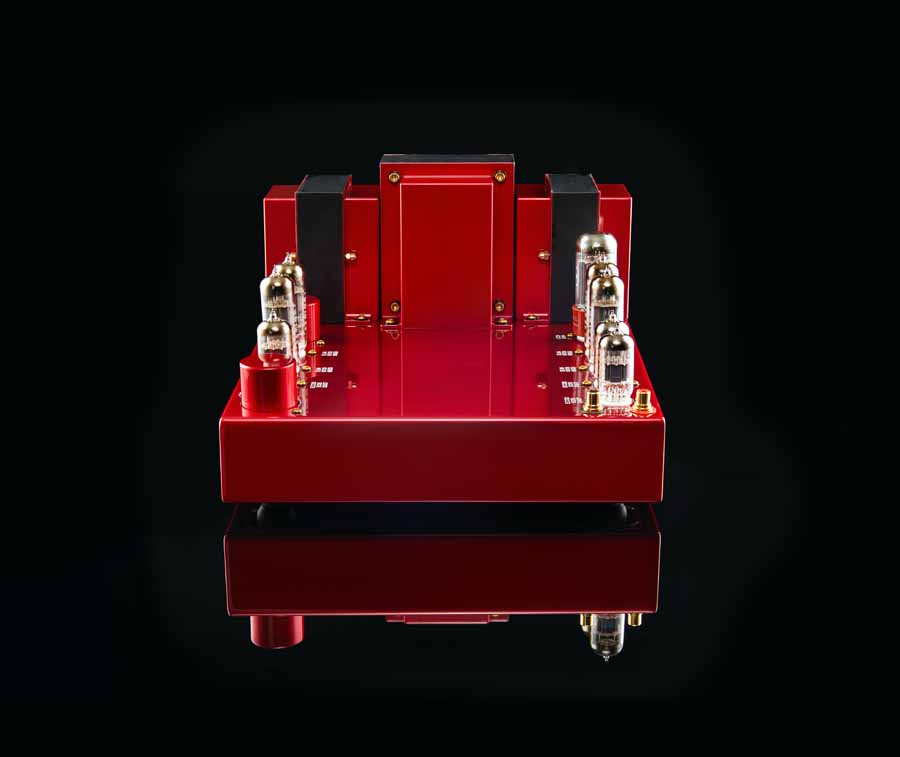 Turning to classics and this is where the Stereo 21c really shone out. Tartini's Violin Concerto in A, D56, was as good as I have ever heard it played, as good as the Stereo 20 ever was. Bach's Toccata and Fugue in D minor, BWV565, is very well known, particularly the 18.5Hz 'D' pedal note. The Stereo 21c was better at this than my Stereo 20.
Now to solo piano and John Field's Nocturnes allowed me to sit back and take in the effortless performance from the amplifier. Whilst the piano could get aggressive in places the 21c coped well with whatever was put in its way.
Finally, to the wonderful Mussorgsky "The Hut" from 'Pictures at an Exhibition' was a perfect way to finish my listening, with a clearer and wider soundstage on the 21c and clearer mid frequencies than the Stereo 20.
CONCLUSION
This was always going to be a review comparing new with old, and I am so glad I did this review that way. Most will know I love my Stereo 20, so to better it was going to be a hard task, but English Acoustics have done just that. This has a better bass end and is faster at all frequencies, plus retaining the Leak musicality that means you will just want to sit and listen and listen and listen.
£3995 is not much to ask for such musicality and history attached.  Moreover, it also looks pretty damn good.
AT A GLANCE
Build Quality: Superb build putting the original Stereo 20 to shame.
Sound Quality:  Rock solid bass line and effortless delivery.
Value for Money:  Around £3995 for an improved Leak Stereo 20 is a bargain.
Pros:
Very quiet delivery
Excellent extended bass
Smooth top end
Cons:
Some might find delivery a little too relaxed.
READ OUR INTERVIEW WITH JORDAN JACKSON, COO OF ENGLISH ACOUSTICS
Price: £3995
Janine Elliot
Review Equipment:
Ferrograph Logic7 (reel to reel), Fiio/Sony/iFi (digital streaming), Synthesis Roma 98DC, MFA Baby Reference (amplification) Graham Audio LS5/9 plus Townshend Supertweeter, Wilson Benesch Torus sub (speakers), Tellurium Q Ultra Black, Townshend Isolda and F1 (cables).
Specification:
11W/channel ultra linear Less than 0.1% distortion
SNR: Better than 90dB reference 1W
Frequency response: +/-1dB 20Hz – 20KHz
Main Features:
Transformer endcaps CNC machined from billet aluminium
CAD designed steel chassis with laser cut details
Automotive-grade metallic paint finish available in large range of colours
Ceramic gold-plated valve sockets
Custom English manufactured fixings
Point to point hand-wired valve sockets with lead free silver solder
World class hand wound transformers from the Poole based Majestic Transformer Company
Thermal, vibration and tilt safety cut out
Medical grade power inlet filter
Remote power on available as an option
Digital LCD hour meter
Hand-made in Wiltshire, England