ERZETICH MANIA HEADPHONES REVIEW
Stuart Smith tries on the new Erzetich Mania headphones costing €1199 for size.
Earlier this Summer, Slovenian headphone brand Erzetich launched updates to their Mania and Phobos headphones with claimed improvements with regards to a clearer and more controlled sound, a switch to a carbon fibre headband, cups made from Linden wood and CNC machined aluminium rather than wood and stainless steel. The cans are now lighter at 440g, though given their size and style they are clearly intended for home listening rather than being out and about. The headphones contain no animal products whatsoever with the earpads having a leatherette finish and the "tiara" belt (the bit that sits on your head) is made of a soft rubber-like material – this is a good thing!
Inside the headphones, you have a 50mm titanium coated driver.
They feature semi-open octagonal cups and have an impedance of 80 ohms and will be available in Autumn, though you can reserve a pair on the Erzetich website for €1199.
The package that arrives is around the size of a couple of shoeboxes side by side padded with foam and containing the headphones themselves, the cable, a certificate of authenticity, and the instruction booklet. There's also a black velvet bag for keeping them in when not in use.
The headphones are symmetrical and can be placed any way around on your head – left and right are determined by the way you attach the cable.
BUILD AND COMFORT
The octagonal design is certainly striking and the cups themselves twist about freely when not attached to the cable or placed on your head. This is a bit disconcerting at first but no biggie. The cups fit over your ears and are easy to adjust to fit, though they feel a little loose, though stable enough – you don't want to get into any serious headbanging with them on, though normal head movement is fine. They are certainly very comfortable and that tiara headband is such that you don't really feel it – though you obviously feel the cups around your ears. After long periods I did find my pretty large lugs did feel the pressure of the inner parts of the pads.
The cable is a couple of metres in length, looks to be very well made and has a proper quarter-inch jack at one end and click-lock plugs on the other – aftermarket cables are available. The cable is a nice weight and gets out of the way when you are wearing the headphones. A bit of red heatshrink denotes the righthand channel.
Overall I'd say the build is very good and they are certainly a standout product aesthetically.
SOUND
The first track that catches my eye as I'm flicking through tunes after having donned the Mania headphones is the old club tune Zombie Nation by Kernkraft 400. It feels pretty murky (as it should) and the atmosphere the track creates (dark and a tad menacing) is portrayed really well with the slightly muddy and recessed bass kick being properly represented. The iconic synth line loses none of its clean bite and cuts through the rest of the mix properly.
DJ Duke's Blow Your Whistle is up next and continues the theme of a feeling of everything being nicely presented and "there" but without being overly polished or bright – in fact, I'd say these are a very balanced headphone that whilst being accurate don't overplay the brightness/detail thing like, perhaps, a set of Grados might. So far, despite the relatively hectic tunes being played, they remain composed and laidback, though not unexciting. Basslines certainly stand out from mixes and are easy to follow, but, much in the same way that the top end isn't overblown, nor is the bass end over-exaggerated.  Personally, I really like this presentation and find it revealing but not pushing one frequency band over the other. If anything they may sound a little recessed and slightly distant sounding.
Turning to spoken word and BBC Radio 4 I found the detail in the mid-band to be very good and natural sounding with a good level of detail to the presenter's voice. There's no sibilance or plosive pops. The difference between those presenters in the studio and a woman speaking from a domestic room in the Netherlands was well apparent with the headphones echoing the sound of the well-damped studio and the brighter space the guest was speaking from. It's a natural-sounding presentation that draws you in with its genuine and authentic feel.
Back to the tunes and Daft Punk's Alive 1997 record that to me sounds more like a DJ performance than a band playing a set. Like when I listened to Zombie Nation there is a feeling of being in a club with that ever so slightly recessed sound that draws you in with how comfortable it sounds and then a synth break will come along, cut through all that and grab your attention. Bass certainly feels to have depth and oomph to it but doesn't over-dominate what's happening in the mix. Turning the volume up a snip adds a little more life to the performance and I'd suggest that these headphones do have a bit of a sweetspot with regards to the volume you play them at – they prefer to be turned up a bit, though I do tend to listen to cans at relatively quiet volumes usually. The excitement of this record is all there and the way the French duo build a groove to draw the audience in, lock them there for a bit before introducing a whole new element really does come across very well. These headphones certainly have an ability to convey changes in dynamics very well. Switching to the band's Discovery album and the opening track One More Time there is a real feeling of the filters on the start of the track before the beat proper kicks in. Again there is a laidback and unforced feeling to the Mania headphones which I think some may think is a bit boring and unexciting. However, I'm going to suggest that this laidback feeling they have may well actually be a good thing in that you don't feel bombarded with over-emphasised elements within the mix that have been boosted to achieve an effect. In this way, I'd say the Mania are a pretty honest and down to earth sounding headphone. Certainly, when you listen to them for extended periods you get zero fatigue and I got nothing but a sense of being drawn into the music I was listening to. Being critical I would suggest that the sound not being boosted at critical frequencies may leave some listeners feeling that the Mania are a bit dull and lack-lustre – if you are looking for a bells and whistles presentation then you may want to look elsewhere. I got really into the second of the Daft Punk records perhaps more than I have in a very long time, with the Mania drawing me into the record and me just being able to get into the whole vibe of it. Nothing is missing but, by the same token, nothing feels forced about their presentation. There's also a whole load of detail in the quieter passages of the record and good texture to the sounds. This ability to bring out the texture of the sound was shown well on Lee Perry's Vibrate On and the very dry sounding snare sound that's on there throughout. On the track Too Much Money from the same album, I found myself really listening to the vocal and hearing expletives I'd not really recognised as being there previously.
Nick Drake's Northern Sky is very much like these headphones – at first glance a petty laidback and simple tune that becomes more detailed and complex the more you listen. The track itself sounds great on the Mania with instrument separation and panning being well evident and again there is an effortless silkiness to the presentation.
CONCLUSION
These are a very good headphone that are a very easy to get on with listen in that they require no effort from the wearer and don't present anything at all jarring in their presentation. Some may think this is a bit of a boring sound, and whilst I would understand this being levelled against the Mania I don't think it is either fair or even accurate. What they do is offer a pretty evenly balanced sound that is untaxing and easy to get on with. If you are looking for an overly boosted upper-mid or top to make a recording sound a bit more immediately exciting then you need to look elsewhere. Likewise, if you are looking for an overly boosted bass response then you are going to be disappointed with the Mania.
However, if you are looking for a relatively honest performance that is untaxing and easy to listen to for long periods then these headphones need to be on your list.
They do like to be pushed volume-wise to get the best out of them and make them come alive, but at lower volumes I found them to be nice and easy to get on with.
What I didn't get was an overexaggerated out-of-the-head experience which is probably down to the upper frequencies not being exaggerated. In fact, I found them to sound a little bit recessed, particularly in the mid-band until the volume is pushed a bit. However, Find that sweet spot and you will love them, I reckon.
AT A GLANCE
Build Quality and Comfort:
Well presented
Good build
Very different looking
Great cable
No animal products
Comfortable over long periods with the caveat that bigger ears may feel a little pressure
Sound Quality:
Slightly recessed and not at all forward sounding
Balanced and unforced presentation
Good level of detail throughout the frequencies
Like to be pushed
Good on voices
Could be wrongly accused of being a bit boring
Value For Money:
Not cheap but well finished and good sounding. Headphones are not a cheap option these days and these are pitched about the right price
We Loved:
No Animal products used whatsoever
Easy to get on with and listen to for long periods
I felt the Mania were actually an accurate portrayal of what was going on with recordings
Detailed and even presentation
No horribly forced top or bottom frequencies
We Didn't Love So much:
Need to be pushed to get the best out of them
Could be construed as being a bit too laidback for some
Elevator Pitch Review: The Erzetich Mania headphones are a well put together, comfortable, and luxurious package that feels to represent reasonable value for money. They are detailed throughout the frequencies but also a little recessed and backward sounding in the mids until pushed volume-wise. An easy to get on headphone that really does draw you into the music. You do need to hear these and make sure you get on with them. Personally, I'd be very happy to use them for the times I listen to headphones.
Price: €1199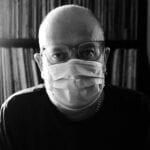 Stuart Smith