HIFI PIG ADVERTISING PROMOTION

Hifi Pig brings you a series of promotional articles about the essential brands to have on your 'go visit' list at High End Munich 2019. Read on for more about their philosophy, their products and, of course, where they will be at this year's High End Show.
Falcon Acoustics (Hall 3 Stand L10) are bringing a full range of their loudspeakers to Munich 2019 in partnership with Balanced Audio Technology…
Falcon Acoustics has been famous for loudspeakers for nearly 50 years, and our unique approach combining Tradition and Technology.
Tradition means you can see both our famous traditional Classic BBC LS3/5a on display and see the work that we do to maintain the BBC heritage, and you can also experience the latest Graphene Composite Cone Speaker technology in our demonstration Sound Cabin.
Falcon Acoustics all new V-Series – Munich 2019 Show Debut.
A Munich High End Show first, Falcon Acoustics ( Hall 3 Stand L10) are debuting the first of their new V Series loudspeakers which will be on demonstration in the sound cabin along with the Falcon Acoustics Active LS3/5a Reg D/TM.
Falcon this year is partnering with Balanced Audio Technology who are directly showing at Munich for the first time.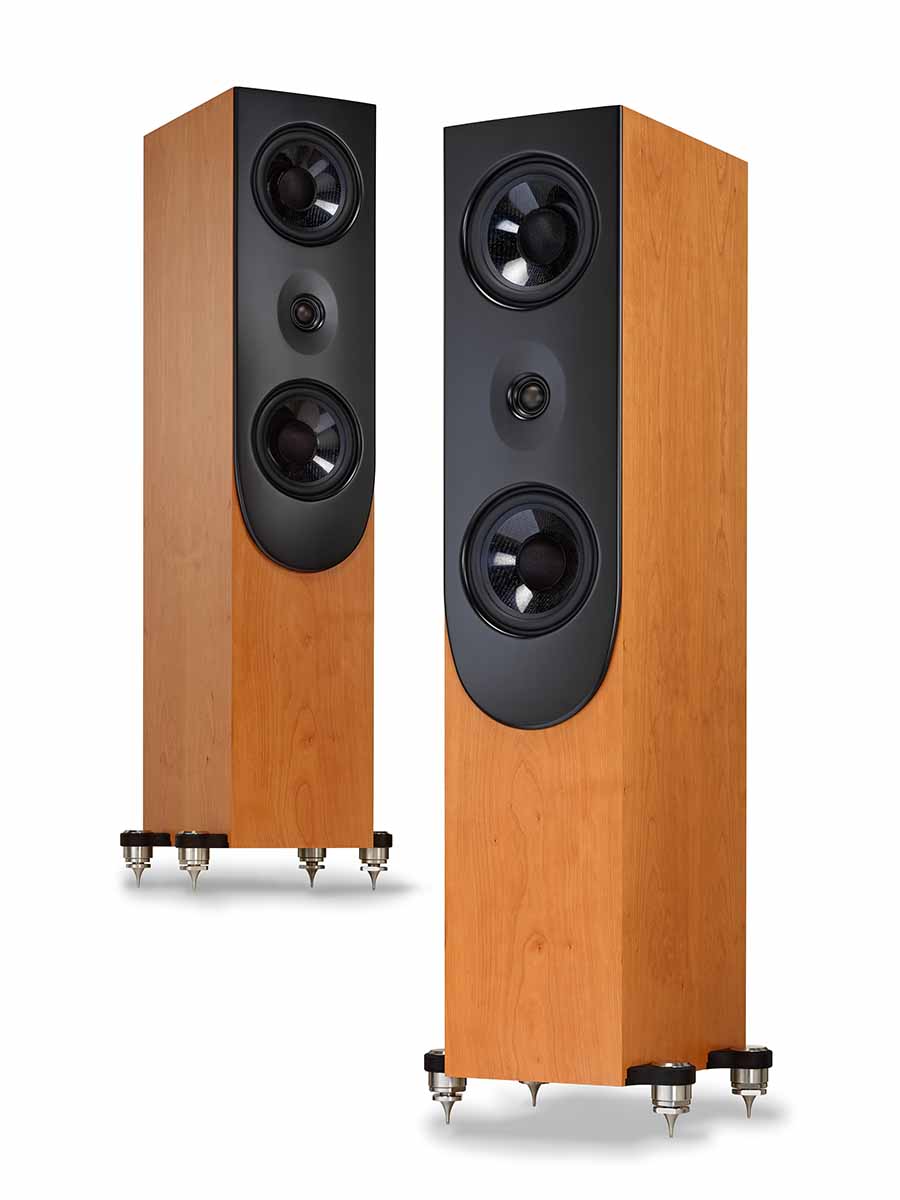 We've been very busy developing our Graphene Cone technology for speaker cones first seen the Falcon Reference (now in production), and the V Series which is scheduled for release in September uses an all-new Twaron® /Graphene composite cone exclusively developed and manufactured in-house by Falcon Acoustics.
The all new HP.80 is a 2-way floor vented system deploying twin Falcon Acoustics hand-moulded 180mm (7.0") Twaron®/Graphene Enhanced Nano-Platelet Composite Cone bass units, partnered with a 28mm dome Tweeter with profiled loading. Taking our design cues for the V Series from the British aircraft industry, the cabinet lines are elegant and well proportioned, and are hand-built in Italy by speaker cabinet specialists to ensure the best possible quality and finish.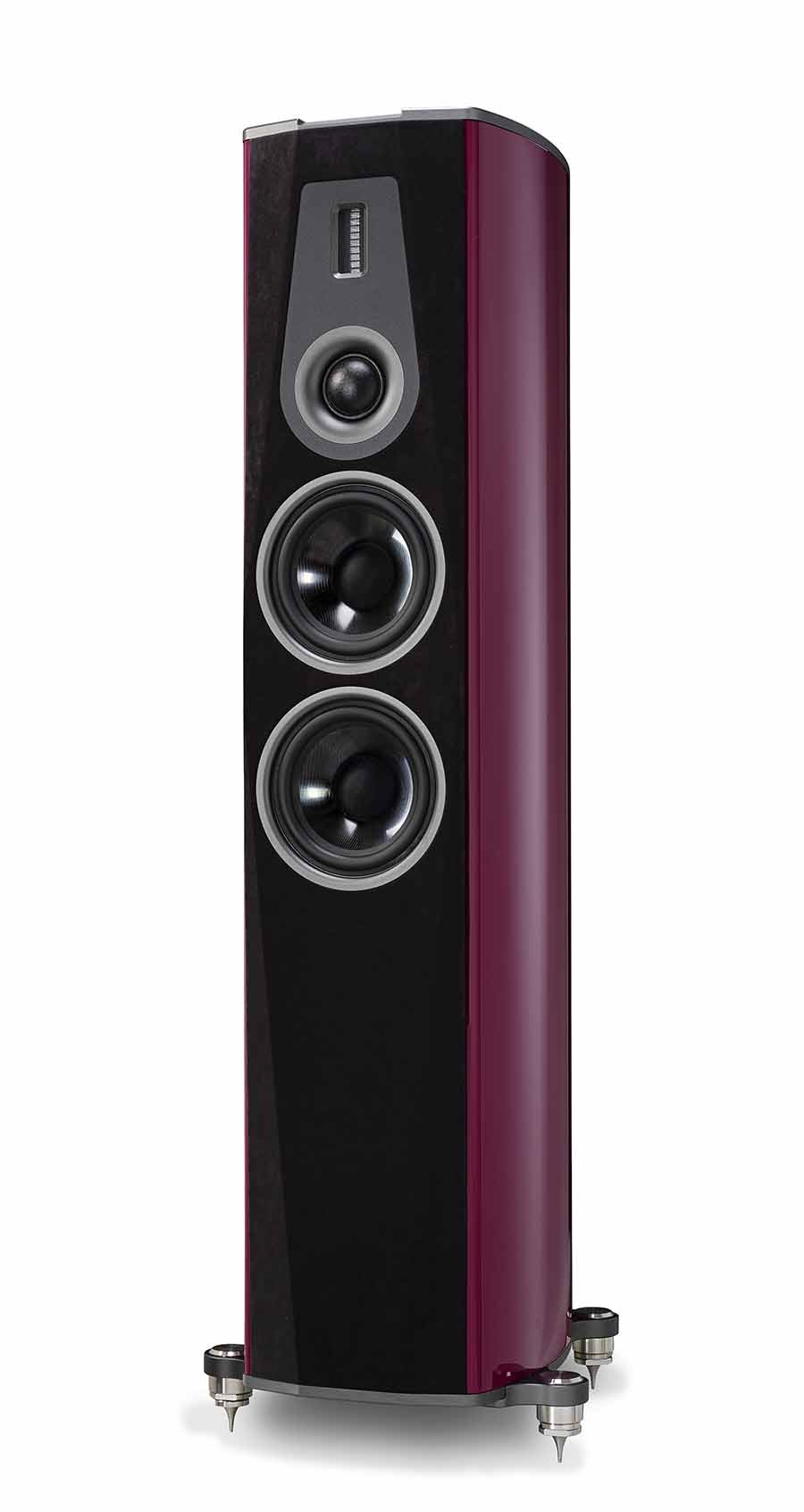 Falcon's customary uncompromising high specification and attention to detail shows throughout, and even extends to the adjustable Falcon Stainless Steel spikes housed in integrated CNC machined outriggers.
The speed and balance of this loudspeaker is exceptional.
You can hear the new V-Series partnered with the latest (and outstanding) Balanced Audio Technology system on full demonstration in our Sound Cabin – Hall3 Stand L10 – at Munich for the first time:
Balanced Audio Technology VK-655SE Solid-State Amplifier x 2
300 watts-per-channel, dual mono balanced design, Super Pak power supply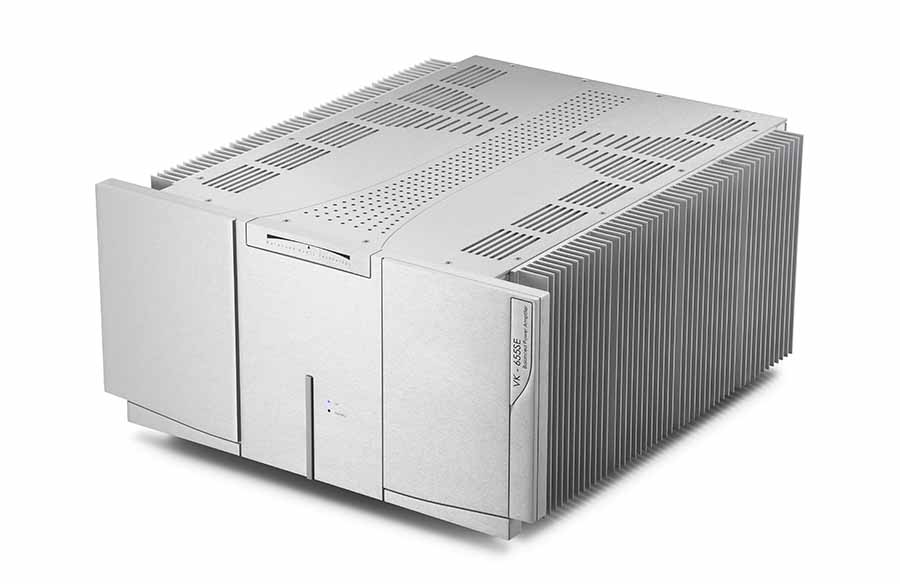 Balanced Audio Technology REX II Tube Preamplifier
Reference dual chassis preamp with 8x 6H30 SuperTubes, amorphous core transformers
Balanced Audio Technology REX DAC Tube DSD DAC
High current vacuum-tube output 11.2MHz DSD DAC with amorphous core transformers
Balanced Audio Technology VK-P12SE Tube Phono Preamp
Tube phono preamp with built in step-up transformers and amorphous core transformers
Turntable & Phonostage
MoFi UltraDeck+M turntable with MasterTracker MM cartridge, MoFi Super Heavyweight Puck/Clamp.
MoFi UltraPhono MM/MC 40-66dB gain PhonoStage, featuring adjustable loading and a Class A Headphone Amp.
CD Player
Primare CD35 Prisma with state-of-the-art dedicated jitter-free CD drive, all-new DAC stage utilising eight channel ESS Sabre chipset to convert to analogue, finely tuned balanced output stage.
This is definitely a system not to be missed!!
Falcon Acoustics Active LS3/5aRDes/TM with Primare/Mofi The Falcon Acoustics Active LS3/5a (Registered Design/TM) will also be fully demonstrated for the first time at Munich in the Sound Cabin in pre-Production format, DSP voiced to match the production Classic BBC Falcon Acoustics LS3/5a. The results of exhaustive filter analysis and examination of the response topology of the LS3/5a recreated through DSP interfacing has resulted in a remarkable loudspeaker. Endpoint research shows that the smallest detail of the filter interactions has been faithfully recreated in an active format.
We will be demonstrating the Falcon Acoustics Active LS3/5a using the following equipment:
Primare PRE35 Prisma with DAC
PRE35 Prisma fully balanced stereo preamplifier, featuring dual XLR inputs and outputs, with DAC and Prisma network modules.
Primare R15 Phonostage.
We will be using the  MM15 moving magnet phono preamplifier module section in this all analog integrated 60w p.c. amplifier.
Turntable
MoFi StudioDeck+U turntable, with  UltraTracker MM cartridge,  MoFi Super Heavyweight Puck/Clamp.
Cables and Interconnects by Straightwire
Stands and Racks kindly lent by Solidsteel.
Falcon Acoustics Reference and Falcon Acoustics ST 30 will also be on display.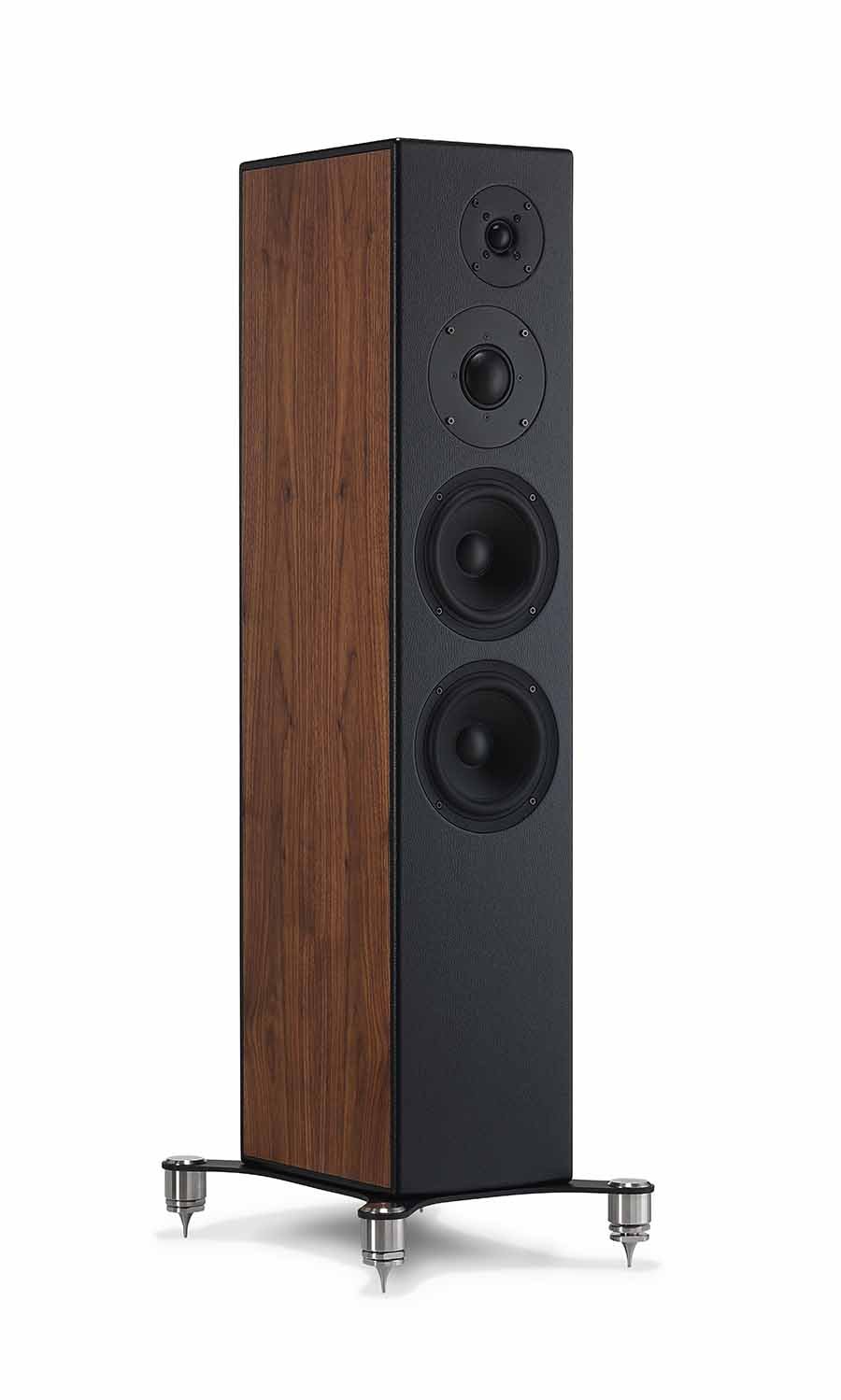 Falcon Acoustics Kingswood Warren Limited Edition LS3/5a
…and of course, we'll be bringing the Falcon Acoustics Classic BBC LS3/5a.
There will be additional BAT equipment on display including the remarkable BAT VK3000SE Integrated Amplifier, and from Primare we will be showing amongst other equipment the excellent I35 Prisma and DD35 CD Player, all supported on stands and rack kindly loaned by Solidsteel.