HIFI PIG ADVERTISING PROMOTION

Hifi Pig brings you a series of promotional articles about the essential brands to have on your 'go visit' list at High End Munich 2019. Read on for more about their philosophy, their products and, of course, where they will be at this year's High End Show.
Tellurium Q. 2019 – What a year… so far
The start of this year has taken our breath away!
A number of product awards and some firsts. One reviewer gave their very first 10/10 for any cable from any company and to not one but three of our Statement cables simultaneously with the comment that "the Statements rewrite the book for cables and at this very moment, as I write this review, completely stand alone in the market".  Powerful stuff! And then our Polish distributor shocked us when asking for our award logos. He came back to us and said do you know you have 46 different awards in the last few years!  We had no idea it was this many.
That causes us to worry. How do you keep up this pace? With every new product advancement or product revision how do you keep making things audibly better?  Not just that but we have built ourselves a massive added complication.  It is not enough to simply build a better cable – pretty much any good company can do that but we have to build a better cable and fit it neatly in to our 3 X 3 matrix family of sound Vs performance level while keeping the relative performance levels accurate.
Fortunately for us, by paying attention to the finer detail, materials, processes and continuing to research some, frankly, unusual areas that pace is continuing. New for 2019 are two power cables, the Silver and Silver Diamond. You can hear that they are different to what has gone before, being more akin to the award-winning Statement Power cable and sharing some of the DNA that makes that one so special.
Then there's the good old Ultra Black speaker cable, that was a real head scratcher to make it more lively without being bright; give it more energy without being brash; to mine more detail without becoming too forward or harsh.  It seems that this has been successful though, "I cannot quantify scientifically the difference between the two generations but if pressed I'd say they are 30 to 40 percent better. That is a big leap in performance." As the very first reviewer of that cable wrote.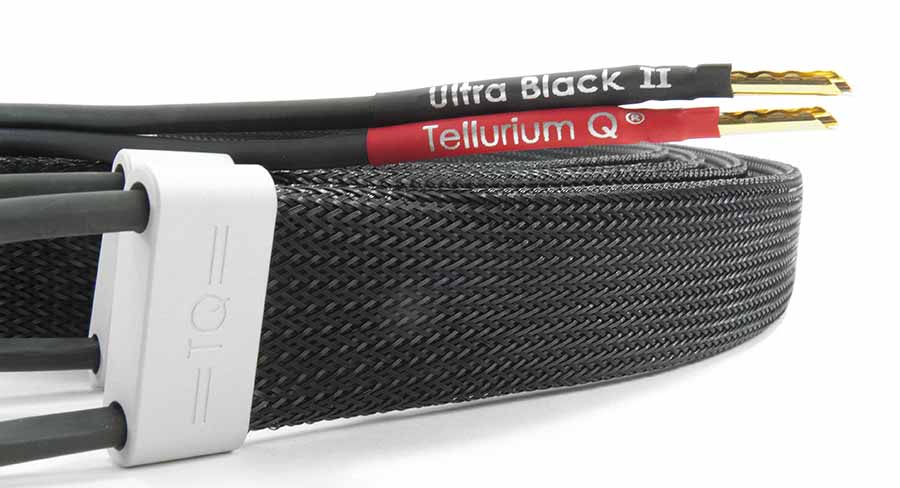 Something else we were unsure we were going to be able to do was to re-engineer the Ultra Black interconnects to match the new performance profile of the Ultra Black II speaker cable. Because each type of cable has its own sets of problems that need to be overcome you cannot take a "one approach fits all" attitude. Interconnects are different to speaker cables and they are very different from power cables. Even an RCA is not the same as an XLR for signal transfer (the most obvious example of this would be to look at the Tellurium Q Black Diamond XLR and compare it to the Tellurium Q Black Diamond RCA, not even remotely similar looking or similar in size but their performance profiles match.  So to produce the matching Ultra Black II interconnects was not a walk in the park.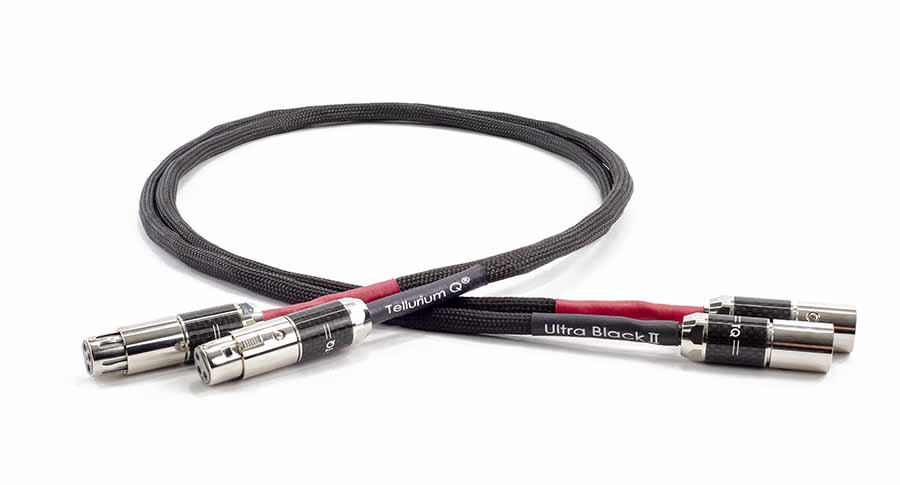 Partly because we do not talk about how exactly Tellurium Q achieve these results we feel that Tellurium Q have to be transparent and completely open by providing proof positive. When we send a new updated improved version of a product for review we send the previous version as well so that the reviewer can clearly hear the significant audible improvement otherwise…well what is the point? It becomes just smoke and mirrors wrapped up in a marketing glitterball.
Anyway, did Tellurium Q succeed? This is from the first review of the Ultra Black II interconnects Vs the old Ultra Black interconnects, "I have no idea what Geoff Merrigan and his team at Tellurium Q have done to these Mark II cables and he is not about share that information with anyone. What I can tell you is that what they bring to a system is addictive and irresistible."
Tellurium Q will be using a mix of the new Silver and Silver Diamond power cables along with the Statement power cables at the Munich show in May to illustrate how mixing the cables work. There will also be an uneven pair of Statement speaker cables used, 3m one channel and 6.5m the other. This will be in a cabin in Hall 3 L03.
Oh, we almost forgot, after three years of stop start work we have finally produced our first Din to RCA cable for turntables and released it now,  it seems to have been worth the wait with the first person to evaluate the cable commenting,  "One of those OMG moments…I haven't heard anything as good, anywhere, at any time, for any price !".  Then they refused to return the cable to our distributor!  Because of their unique nature Tellurium Q had to design and build a rig to burn in every single one of these tonearm cables for at least two or three days continuously before they can be shipped.
We do not take any of this success for granted because with each new or improved product there is that increase of pressure to do better which simply becomes a tougher challenge when you work transparently. Paradoxically, because we know enough to be unsure of what exactly can be achieved we can be sure that we will not sit still and rest on all the previous product awards.
So what is in store for the rest of 2019 and more specifically the Munich show? Why not drop by and have a chat with us in Hall 3 L03 if you can make it?