ETAL Group today unveiled a Class D amplifier in a format smaller than a business card – opening the way to highly compact lifestyle electronics, networked audio and battery powered applications.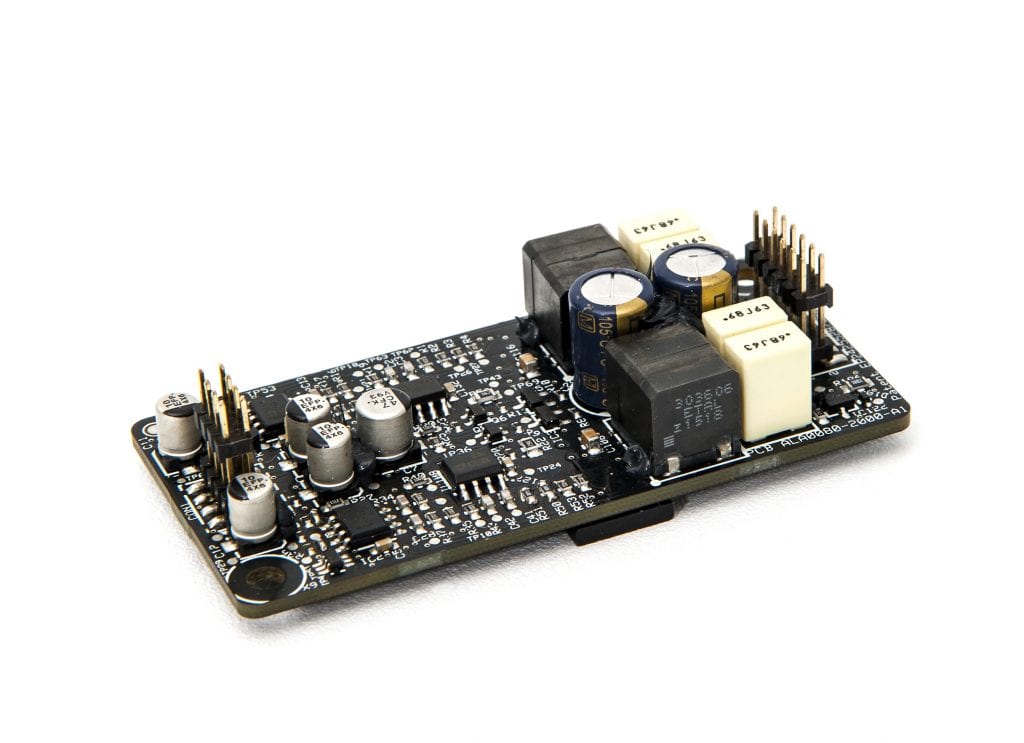 Stefan Ruuth, Sales Manager at ETAL, said, "In terms of size-performance, the Anaview ALA is unmatched, delivering amazingly clean and room-filling sound from a very small module.  We've already seen a lot of interest from designers of networked audio devices, portable audio devices, docking stations, audio receivers, powered speakers and residential audio systems. It's perfect for applications that need great sound but where space and/or power are limited."
With overall dimensions of just 68mm x 33mm x 18mm, the ETAL Anaview ALA Series delivers 2 x 45Wrms into 6 Ω. It is designed for board to board mounting and can be powered by a single voltage of 12-25V DC making it easy to integrate. The Anaview ALA has an 80kHz load independent frequency range (-3dB) and a 115dB dynamic range with low Total Harmonic Distortion (THD) throughout. Features include an entirely differential patented Adaptive Pole Control (APC) amplifier technology.
The Anaview ALA can be supplied from a simple single voltage AC/DC power supply, commonly available at low-cost, alleviates end-product UL-certification. Alternatively, the low power draw and single-sided supply means that the module is also compatible with Power–over-Ethernet (PoE) for commercial network audio applications where audio and power are provided on a single Cat-5 cable. Equally, it can be easily integrated into battery–powered and rechargeable products.