Etalon announces Duosono Plus which is an evolution of the company's Duosono broad-band loudspeaker.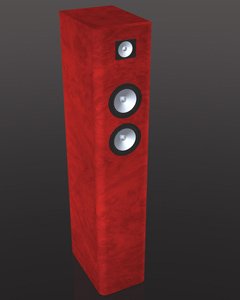 The Duosono Plus is a floor-standing loudspeaker equipped with two bass/midrange made from an aluminum, magnesium/titanium alloy used in the company's Duosono, to which Etalon have added the tweeter used in their Minisono whose membrane consists of the same alloy.
The extreme rigidity of these membranes, due to their exceptional lightness, gives the Duosono Plus an impulse response that is said to "perfectly reproduce the attack of instruments".
The Duosono Plus will have its world premiere at show High Fidelity Show, which runs from 2 to 3 November in Paris.
Description:
Power Handling: 60W
Impedance: 4Ohm
Type: Bass Reflex
Sensitivity: 91dB/W/M
Resonant Frequency: 39Hz
Frequency cut: 3.2kHz to 12bb/octave
Dimensions: 1260 mm * 420 mm * 240 mm
Hifi PIg will be speaking to Etalon and hope to bring you a review soon.