It's not often a review involves building the piece of equipment before starting to listen to it, but Linette builds the new £1495 Falcon Acoustics IMF 100 standmount speakers to check their Complete@Home credentials, before she and Stuart sit down and listen.
The Falcon Acoustics IMF 100 is the first in the historic, British brand's new series of Complete@Home loudspeaker 'kits' that gives the buyer a chance to both save a bit of money on buying the fully completed speaker and the feeling that you have played a part in making the speakers, giving a true sense of ownership.
BUILD AND FEATURES
It is unusual for the 'build' part of a review means building the piece yourself as well as the actual build quality, but I shall cover both here.
The Falcon IMF 100 comes with pre-assembled cabinets, made in Italy from Baltic ply, by specialist cabinet makers, and finished in either a walnut or rosewood veneer. They are very beautifully made, and to be fair, having them pre-done gets over probably the biggest hurdle of a self-build, making the actual cabinet, something that would put most people off.
Transmission Line
The IMF 100 is a fully-featured 1/8th wave transmission line speaker with matched pairs of Falcon B110 and T27 drivers (the same as in the Falcon Acoustics BBC LS3/5a), a pair of factory-assembled Falcon crossovers and precision CNC-engineered B110 retaining rings. The speakers are designed to have a similar voicing to the LS3/5a but with extra bass extension.
The kit comes with everything that you need including all of the screws and the tools to put the speakers together and Falcon badges to add to the grilles when you are finished, there is no soldering to do, everything clicks into place.
The first speaker took me slightly longer to assemble but the second took me under 20 minutes, well within the 30 mins per speaker that is suggested in the instructions. I found it very interesting to see and handle the component parts of the speakers, you get a real feel of the quality of the individual parts and the construction of the cabinets, gaining an insight into what makes up a speaker.
Build Your Own Speaker
The instructions were pretty easy to follow though I felt that some steps, including the insertion of the tweeter, could have had a bit more explanation as to how it should be orientated…I actually put it in slightly wrong but this was easy to fix afterwards. Writing instructions is quite a difficult thing to do when you know the product as technically you need to write them for someone that is a complete novice and not assume that they know anything at all beforehand.
Better Than Flatpack
I found that everything went together easily, there was never an issue with trying to force pieces into position, screw holes all aligned properly making it simple to insert and tighten the screws showing that all the components were as well made and had the same quality control as units that are factory assembled. All in all, I would say that they were easier to put together than a well known Scandinavian brand of flatpack furniture.

we noticed the slight error with the tweeter and repositioned before listening
SOUND
I was a little concerned about my handiwork assembling the speakers and half expected to connect everything and get no music at all…I need not have worried though as I had got everything where it should be and they worked from the off. Having first heard the Falcon IMF 100 speakers at (what was the last hifi show that we went to) Bristol Hifi Show 2020, we were expecting them to sound impressive, and we weren't disappointed.
We set the Falcon Acoustic IMF 100 speakers up in the smaller listening room upstairs, though to be fair, they would have held their own downstairs in the main room, even with it's much higher ceiling and overall bigger dimensions. Though they are a standmount loudspeaker the Falcons really perform with as much 'oomph' as some floorstanders. The moment we put the tunes on we noticed that there was a lot of bass and deep bass at that, no need for a sub to go along with these standmounts. However, this wasn't just all about the bass, the sound was very nicely balanced. Bass was nicely controlled, fast and dry, absolutely no flabby 'fart bass' (which is a particular pet hate of mine).
We started off with a selection of appropriately bassy tracks from the Hifi Pig Qobuz Playlist. From the Hardfloor remix of New Order's "Blue Monday" with it's swirling 303, to Massive Attack's epic "Unfinished Sympathy" and the Streets "Weak Become Heroes". The balance of the sound was excellent with the bass never overtaking the mids and tops, but there as the constant driving force of the tunes. The laidback sound of Warren G's "Regulate" came across brilliantly, deep bass and the laconic vocals of Warren and Nate Dogg just being incredibly enjoyable to listen to.
Electronica Or Acoustic
Daft Punk's "Contact" of course came out as it always does when we are testing a new pair of speakers. There is so much going on in this track that it can sound abysmal and basically just like noise if the gear isn't up to it. With the Falcon IMF 100s you really got the details and there was that visceral feeling of pure energy that left my heart racing afterward.
Of course, it would be wrong to just listen to pounding electronic music. A live version of Neil Young's "Needle And The Damage Done" showed the speakers' versatility with the fragility of Young's vocal and acoustic guitar clear and beautiful sounding. Carole King's classic album "Tapestry" is 50 years old this year, yep, as old as I am, which I had never realised before. It's a classic for a reason with stunning vocals and piano from King which came over wonderfully on "I Feel The Earth Move" and "Home Again". The overall sound was unforced and full and ultimately listenable.
CONCLUSION
A very enjoyable pair of speakers that come across as allrounders as far as different genres of music are concerned, equally at home with electronic or acoustic music. Punch above their weight as far as their size is concerned, they are a pretty large pair of standmounts but could be used in quite a large room where you might usually go for a pair of floorstanders.
The "complete at home" aspect is actually very enjoyable and gives that sense of ownership and involvement in the production of the speakers, plus it does save you a not insubstantial amount of money.
I would put these as a Highly Recommended pair of speakers, whether you went for the kit or the finished version.
STU'S TWO PENNETH-WORTH
So this is Linette's review and she was the one to put the speakers together, but I just couldn't resist putting my two cents in, but I'll keep it brief, you'll be pleased to hear.
The build quality of the Falcons is very impressive, and assembling speakers together didn't cause any outbursts from Mrs. Hifi Pig, and so I can only assume it was all pretty straight forward. Linette seemed to enjoy the process of putting them together and I reckon others will too. It's a pretty clever concept on the part of Falcon and one that the likes of Korg have done with their self-assembly little synth – it gives a feeling of having achieved something, being part of the process, and a pride of ownership. For the manufacturer, it means they can pass on savings that would otherwise have been spent on assembly and still keep profit margins to an acceptable level
Overall fit and finish appears to be very good and I'd not hesitate to give them house room from an aesthetic perspective.
Prodigious Bass
was expecting relatively prodigious bass from these speakers, even though they sport the diminutive B110F mid/woofer, given that they are a transmission line design. The quoted response is down to 38Hz and I don't doubt this to be accurate with an Android measuring 36Hz with little drop off though. I found the bass to be very articulate, fast, and precise in its presentation, and without a great deal of colouration.
The 611 Acid Groove Mix of Josh Wink's Higher State of Consciousness had the right tone and feel for the Roland drum machines across all voices, with the claves sounding spectacularly accurate, and the dry kick used sounded as it should. The TB303s bubbled away as they ought, and the whole thing just felt right in a "this is very much like a studio monitor" kind of way – the high-frequency noises from this machine (TB-303) have a particular feel to them when the cut-off and resonance knobs are played about with, and these speakers recreated that sound wonderfully.
I particularly enjoyed the accuracy of the 303s on the next track too (I was listening to the Hifi Pig Official Playlist on Qobuz – you can too by clicking here). This was the Hardfloor remix of New Order's Blue Monday and the speakers captured the rasp, grit, and bite of the 303/RAT (distortion pedal) really well, and again it felt like a monitor style of loudspeaker was playing. Spatial cues and reverb effects were particularly well portrayed here, too.
The next track on the playlist was Massive Attack's Unfinished Sympathy (hey, come on, no one can say we don't put together a great playlist!) and that bass was again wonderful, but not just low – it was low, but it was low with fantastic control and texture, as per with the previous tracks I've mentioned. I also loved the level of detail that the speakers presented – the "I don't know where this one came from" voice in the background of the track being clearly audible.
I pushed these speakers pretty hard (they do like it up 'em) but they just don't seem to get in a tizzy at anything below 85dB at the sitting position (I'm using an Android app on the phone so this may well be out), though you do know when you have pushed them too hard, though you would have to be trying – I listened at 80 to 85 dB registered on an Android app with no issues.
But There's More
On more gentle material (Neil Young's Needle and the Damage Done) I found them to be equally enthralling to listen to, with a good awareness of the recording being presented.
The twang of steel-string guitar on Carol King's So Far Away was really wonderfully rendered, and I was really drawn into this part of the recording like I haven't been before on this particular system – it would have been rude not to play this record given Tapestry is 50 years old this month. It's Too Late from the same record has sounds come and go, and the very restrained guitar solo was a real joy to listen to on these speakers.
Unfussy And Immersive
With regards to positioning, they were as unfussy as any speaker I've come across – we had them plonked on a set of solid oak blocks we bought specially for these speakers.
The soundstage is wide and deep, with music projected three-dimensionally into the room – in short, I found the whole listening experience to be pretty immersive and I'd suggest that these are very much my kind of loudspeakers. If I were to describe these speakers, I'd say they somehow bridge that gap between the spatial accuracy of smaller standmounts I've heard and the scale of mid-sized floorstanders. I'd also say that they are a nicely balanced loudspeaker with nothing dominating the mix.
Summary and Highlights
As always when we do a joint review we don't read or talk about what we have written, but I will be very surprised if Linette (she is sat here listening whilst I am and so I'm sure she'll go on about similar tunes – will be interesting if she says similar things!) doesn't give these speakers our Highly Recommended award, or higher  – I certainly would without even the slightest of hesitation!
However, and there always has to be a however, these will not suit every environment to my mind. They do like to be pushed pretty hard, and I think you do need an amp with a decent amount of controlled power to get the best out of them – with the caveat that they tell you pretty robustly when you have gone too far. Crap recordings remain crap recordings which is a good thing to my mind in that the speakers aren't doing the polishing the turd trick – that is not what this game is about, I don't reckon, though it is all down to individual taste, of course!
Having visited Falcon, I'm aware they use Class A amps in their factory, and I can see/hear how these speakers would respond well to this kind of amp, but with our Class D Merrill Thors they also sounded very clean and controlled and let the amps' character shine through.
For me, the sonic highlights were bass depth and control, and lack of colouration throughout the frequency range. The detail and depth of the soundstage were also high points for me. They are a dry sounding loudspeaker that are fast, accurate, and allow you to pick a mix apart in a monitor style.
Dynamic changes were superbly handled – and this is a big thing for me!
I liked them a great deal!!
AT A GLANCE
Build Quality: Beautifully finished cabinets and enjoyable and simple to assemble. Handling the internal parts gave a good feel for their high quality.
Sound Quality: Great bass handling and a sound that you could happily listen to many genres of music with for hours.
Value For Money: The £300 saving on the fully assembled speaker is definitely worth less than an hour of your time to put them together.
Pros:
Deeper bass than you would expect. Assembling them is interesting and makes you feel more involved. Fun and enjoyable to listen to, they are engaging with different genres of music
Cons:
They are pretty big standmounts so make sure you have sturdy stands
Price: £1,495 inc vat for the Walnut veneer, Rosewood is an extra £200. You can but the factory finished versions for £360 for the Walnut and £560 for the Rosewood.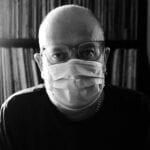 Linette Smith & Stuart Smith
Review Equipment: Qobuz and Roon running through a Raspberry Pi and LAB12 dac, LAB12 pre1, Merrill Thor amps with Way and Atlas Cables throughout. Speaker stands by LeRoy Merlin.
Specification
Cabinet: 1/8th wave folded TL.  Italian manufactured Plywood cabinet in 12mm and 9mm graded Birch Ply, natural Walnut or Rosewood veneer with a magnetically attached cloth grille.
Drive Units: Falcon B110 (5") Bextrene Cone bass unit; 19mm ( ¾ ") Falcon T27 Mylar dome tweeter. Matched pairs
Freq. response: 38Hz-20kHz +/- 3dB
Impedance:  8 ohms
Sensitivity: 86dB/2.83V/m
Power handling: 15-100W
Connector: 4mm Custom-Designed nickel-plated binding posts
Dimensions (hxwxd): 460 x 225 x 275mm (+12mm for grille and binding posts)
Finish: Natural wood veneer – Walnut or Rosewood
Weight: 12.5kg each, 28 kgs per pair shipping weight.