Fanthorpes of Hull are hosting a KEF open weekend on the 23rd, 24th and 26th of November. During the open days KEF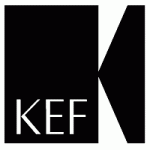 will offer a 20% trade in offer on the Q and the T series of loudspeakers as part of KEF's ongoing 50th anniversary celebrations.
Over the three days Fanthorpes will be demonstrating the new LS50, the Q and R Series, as well as the T Series flat panel Home Cinema speakers, though if you want to hear a particular loudspeaker then Hifi Pig have been told you need only contact them beforehand.