Fassine are pleased to share a new video on The Independent, taken from their forthcoming second album, 'Gourami' – released 28th July. The song 'Palio' is the next track to be released after 'Ursa Minor' appeared on Clash earlier this month.
The London trio made a name for themselves last year with their icy, cinematic take on electronic music for 'Dialectik –  a debut album that saw them gain praise & support from the likes of Spin, Q Magazine, The 405, The Guardian, Giles Peterson, BBC 6 Music and more.
Lyrically dark and musically complex, Fassine's sound has a hint of Trent Reznor's influence and sits alongside the cinematic, lyrical qualities of UNKLE and the minimalistic bend of Berlin-era Bowie. Their aesthetic encompasses the oppressive, cold and austere atmosphere of 1970's and 80's British TV drama and dares the listener to enter the group's stark, cold world.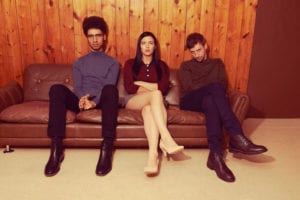 The band have a keen ear for the cinematic with their songs featuring on the backdrop of high-profile American TV drama's including Sky Atlantic's The Following, Fox's Lucifer, Sony's The Art Of More and more…
Fassine recently featured on artist Robot Koch's haunting track, Spine and also re-worked his latest single 'Heart Is A River' released on Monkeytown Records.
Catch them in July at the following shows:
21 Manchester Night & Day
22 London Sebright Arms