FLARE JET 1 and JET 2 in-ear headphones are £49 and £69 respectively, much less than the company's very well received previous models. Janine Elliot checks them out.  This was always going to be a tough review for me to do. After all, when one has already listened to one of the best IEM's out there, in the form of the £349 Flare PRO (and the even-better GOLD at £999 is yet to be reviewed), how can you possibly take a vastly cheaper product from the same firm with equal gravity. At £49 and £69 for the JET 1 and JET 2 respectively, these were none the less just as exciting and for me a complete surprise from this company. As Davies Roberts, CEO of Flare Audio, developed his consumer business from the fledgling R1 headphone, he has built up an understanding of sound pressure build-up in the ears at lower frequencies, and created IEMs that allow you to enjoy the full detail of the music without the pressure to mask detail of the music. From their beginnings I could see, as a reviewer, that Flare would become a major player in personal audio, well before T3, paper-based hi-fi magazines or anyone else got their hands on review samples, and that Davies is a beacon to all those who have great ideas and perhaps not the patience to pull it all through. From their early days of crowd funding his projects he has progressed a portfolio that any giant IEM company could be proud of, from IEM's and loudspeakers to ear protection for those noisy drummers and guitarists wanting to still hear in 10 years' time. His earliest headphone, whilst not the best quality, was a very clever idea and the basis for all subsequent designs. A spiralling vortex system around both sides of the 40mm dynamic headphone drivers was designed to remove all Enclosed Residual Pressure Interference (ERPI). Then came their R2 IEM. Wow, this was a game changer, especially the R2PRO with its Titanium body-shell. Whilst it was impossible to fit a vortex system either side of the driver in such a small space, in order that there was equal pressure both sides of the driver he created a spring effect system at the front to match that caused naturally on the rear of the driver. This model also convinced me that the housing material would play an important role in the final audio quality; titanium being much better than steel or aluminium bullets. The £349 PRO followed, taking the sound to new heights. So, to create a pair of significantly cheaper units that might match his previous models was going to be a difficult task to perform.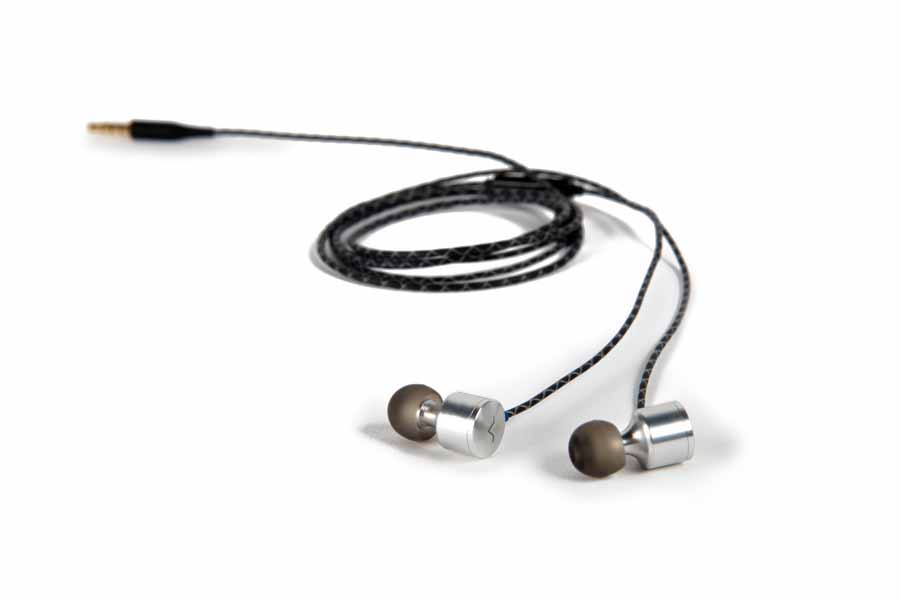 PACKAGING
Their PRO was beautifully packaged (see review at HiFipig), so the much cheaper £49/69 JET was going to be impossible to compete. Whilst not winning any prizes for reclaimable packaging it is nonetheless simple, containing a tear-open small plastic bag with the IEM packaged in bubble wrap and a small lined leatherette bag to transport them safety, plus 3 pairs of ear-pieces of different sizes. For the JET these are traditional silicone buds. The IEM shell itself is significantly larger than in earlier models from the company. However, this actually made them easier to wear.
CONSTRUCTION
The clue to how these IEMs work lies in the name "Jet"; this technology balances the pressure across all frequencies in your ear by creating a jet of sound into your ears, maximising the front output of the earphone. As Davies explained to me;
"Think of our patent-pending Jet tech as a pressure control valve that enables us to tune and perfect our sound without the normal chamber resonance that the traditional technologies suffer from".
Where traditional earphones, headphones, and speakers rely on a chamber or chambers to isolate one side of the driver from the other, Davies was quick to realise that this creates resonance. With Jet – tech there is apparently no effect from a chamber and they use precise jet sizes in order to produce mirror image sound.
What is therefore very apparent in all their IEMs is a minimisation of distortion – resonances – giving you a perfect account of the music with nothing added or taken away. Distortion in loudspeakers has been discussed in forums and reviews for many years, and manufacturers spend many sleepless nights trying to absorb or defuse energies that would otherwise interfere with the audio. The Jet 1 and 2 are made from high tensile polymer or aerospace aluminium. As mentioned earlier, that choice of housing material is paramount on all Flare designs, and there was a definite improvement in sound from the more expensive aluminium. Their very new FLARE GOLD is made from 24-carat gold plating to give the acoustic lens at the front a flawless and highly polished finish. What the new Gold and earlier Pro and R2 IEMs have in common is a very small (5.5mm) driver. The Jet almost doubles that to 10mm;
"In Flares Pro we use very specialised Beryllium drivers which are expensive…With Flares Jet we wanted to increase the sound level, produce more bass and deliver a powerful sound that the mass consumers are looking for".
That sound from the Jet is certainly more suited to consumers at the lower end of the audiophile market, being more 'punchy' and with greater bass depth of sound, though some of the ideas of the higher end models are still employed, making them very acceptable for hi-quality listening of your FLAC and DSD files.
The JET comes with 3.5mm gold plated jack connector and microphone and controller on the clearly indicated right IEM cable. Where earlier Flare's were not easy to determine L or R, especially with failing eyesight; these models have blue and red plastic indication on the earpieces themselves. Much appreciated. The cable consists of an OFC copper internal with a Kevlar weave inside in order to increase strength.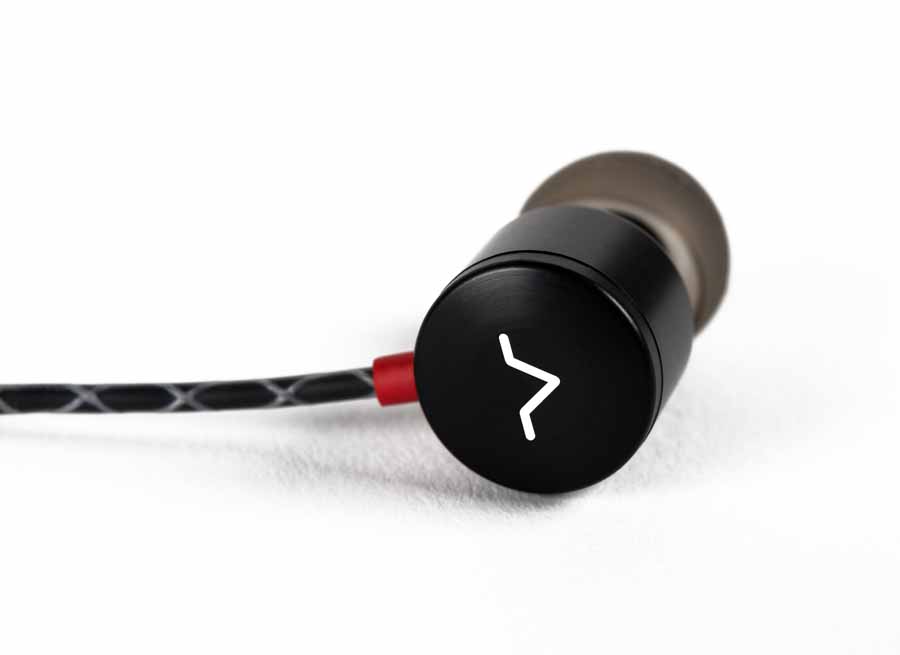 THE COMPANY
Davies started Flare in 2010 after realising that his passion was in sound. "I had the goal of producing loudspeakers that would deliver sound as honest to the original material as possible." He used his own unique and patented technologies, though this became very expensive, both in the manufacturing and the cost of the patent, let alone the time it took experimenting with technologies. The pro market was, however, only a small market, so he needed to diversify to make enough money to fund his ideas. "It became clear fairly early on that the live sound industry would be a very tough nut to crack and we were forced to diversify, and I realised then that I could scale our patented technologies into any sound emitting device". Only lack of funds made that very hard to achieve, even to the stage of putting his house on the line. Their R2 was the first launched on Kickstarter in the Summer of 2015. It was a great success and well received and attracted two wonderful investors. Their next launch was the Isolate Ear Protectors which raised over £2 million pounds in crowdfunding and is now ship to over 140 countries. The success of the Isolates has enabled them to focus on a range of earphones covering all price points, with the GOLD at the top of the range. Their IEMs are now drawing praise from a number of major music industry personalities such as the David Bowie  producer Tony Visconti ("These are the best earphones ever"), Gary Langan (engineer of Queen, Yes, ABC and Spandau Ballet), Led Zeppelin's Jimmy Page, Jarvis Cocker, Richard Hawley, Bella Sarris and post-punk and alternative rock record producer and audio engineer 'Flood'. The company mission is to minimize all types of distortion, and produce the closest sound to the real thing, developing patent-pending technologies to create pure audio from any sound-producing device.
SOUND QUALITY
There was a distinct difference between both Jets; the aluminium had a greater depth and extended bass to the polymer-based Jet. In both units that bigger driver allowed for a more pronounced bass end, and therefore by employing silicone earpieces rather than Comply type FLARE EARFOAMS that bass wouldn't be too pronounced; EARFOAMS tend to create a greater sound isolation resulting in a deeper and more pronounced bass end, and those type of ear-pieces are luckily not included or needed in the JET. How on earth did we ever manage all those years ago with outer-earphones with their lack of isolation and no bass end worth shouting over! Personal ear monitors have improved so much since I was in my teens! Where some might feel earlier FLAREs lacking bass simply because there is no pressure, the JET will bring them a certain amount of satisfaction, though these IEMs are definitely no Beats! Firstly, they are more efficient than earlier models, so I had to be very careful that in terms of volume I reviewed like-for-like. The bass is very clear, and the top end is detailed though not as extended as in the more expensive PRO. Only the mid-range is just slightly accentuated, though that "warmth" of sound in the important vocal and violin area made them highly enjoyable. They were also easier to fit in my ears than the much smaller models.
De Profundis for Choir and orchestra and the track "Laudate Nomen Domini" (taken from Psalm 134/135 and performed by the Russian National Orchestra with Moscow Synodal Choir) gave great clarity in the solo tenor; with the lower mid-range of the JET coming to perfection. This is a lovely work and the IEMs gave both speed and breath to the music, sounding quite open and pleasing. Squarepusher's 2012 album "Ufabulum (2012) is everything that the De Profundis isn't; extended synthesiser bass lines and punchy cymbals. Whilst this type of music isn't my cup of tea it gave me a chance to test out that bass and top-end of the IEM, with a distortion-free and very energetic account of the music.  Turning to The Enid Aerie Faerie Nonsense and track "Childe Roland" those Roland synths and pushy piano rhythms were more efficient on the JET Aluminium than the Polymer, extending that bass with more authority. If only they would bring out a Titanium version. At 93dB/1mW these are weighty models giving me the detail of sound that I only expect from a few manufacturers out there but at less wonga. These are very good value for money. Only the extreme top-end didn't extend quite as much as the more expensive PRO (and probably the GOLD, too, which I have yet to review). The almost 'Mike Oldfield' glockenspiel lines at 4'42" in Fand 1 weren't quite as crisp and extended on the Jet as I had heard on the Pro, but the detail was still excellent and the sound more energetic, involving and fun. Bear in mind the Pro is another £300! The more expensive PRO and GOLD might be wonderful for the record producer or hyper-audiophile, but on the street – and this is where I tested it much of the time – this was much more gripping and music more penetrable than it as on the PRO. Mike Valentine's excellent live Vivaldi in Venice album gave the harpsichord and strings a chance to show just how good the JET could be, and I was more surprised than ever. The punchy performance by Interpreti Veneziani gave me smiles from ear to ear. The double bass lines were particularly exciting, fitting in perfectly with all other instruments. Nothing to criticise and track 1-3 of disc 1 (Violin Concerto in B minor RV.386), being one of my favourites from Vivaldi, was brilliantly performed by both the musicians and the IEMs.  Finally, to "The Wall" (Pink Floyd) opening track "In the Flesh" this begins with a very quiet scene-setting opening before letting rip with Guitars and Drums and Hammond Organ. The PRO could, of course, carry this out with more detail and often amaze me with sounds I had never heard before, but the JET simply gave it more oomph and meaning; I guess in loudspeaker terms the JET is a 3-way floor stander and the PRO is electrostatic.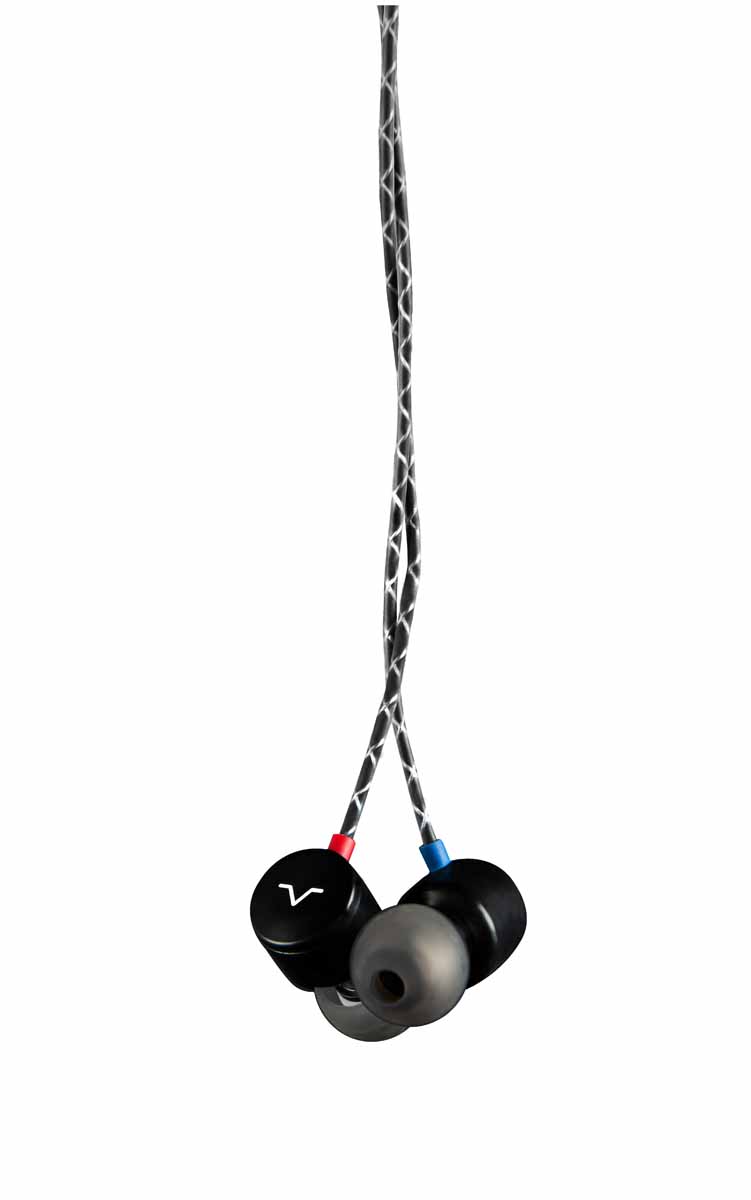 CONCLUSION
FLARE's motto is "Long Live Ears", and whilst that might well relate to their range of ear protectors, the JET made me realise just how valuable my own hearing is and that, despite my aging years, I can still appreciate the finer art of music more so that I ever thought I would.   These cheap-end IEMs can make music sound exciting, detailed and fun. The JET 2 might be the better option, but both are excellent choices. Detail from bass to highs was excellent and I could hear elements in my music I had not heard before. Long live my ears.
AT A GLANCE

Build Quality: Both plastic and aluminium models are well constructed and lightweight. Packaging is basic, though novel.
Sound Quality: Good bass and clarity in the top end. Only mid-range doesn't match their top end and more expensive IEMs.  Even so its musicality warrants "highly Recommended".
Value for Money: For entry into FLARE's world this is an excellent price. Recommended for those with cheaper-end DAPs or those with expensive machines but want to save some of their hard-earned pounds.
Pros: Excellent bass end and clarity at top frequencies, with the JET 2 being the better model, though pound for pound the JET 1 is perhaps better value, if that is important. Lightweight. Good quality non-tangling cabling
Cons: Midrange and detail not on par with their £349 PRO.
Price: £49 and £69
Janine Elliot 
Review Equipment:  Sony Xperia XA2 Ultra, Fiio X1ii, Fiio X5, ATC DAP, Apple iPod 6th generation, FLARE R2PRO, PRO.