Focal has introduced Astral 16, a multiroom audio-video processor and amplifier, the result of a collaboration with Immersive Audio Technologies, a French specialist in ultra high-end electronics.
Focal's First AV Processor
For 40 years, Focal has been continuously innovating and using its knowledge in the Hifi sector across several fields including acoustic loudspeakers, audiophile headphones, studio monitors, in-car kits, etc., the French brand now presents its first ever 16 channel audio-video processor and amplifier, the Astral 16.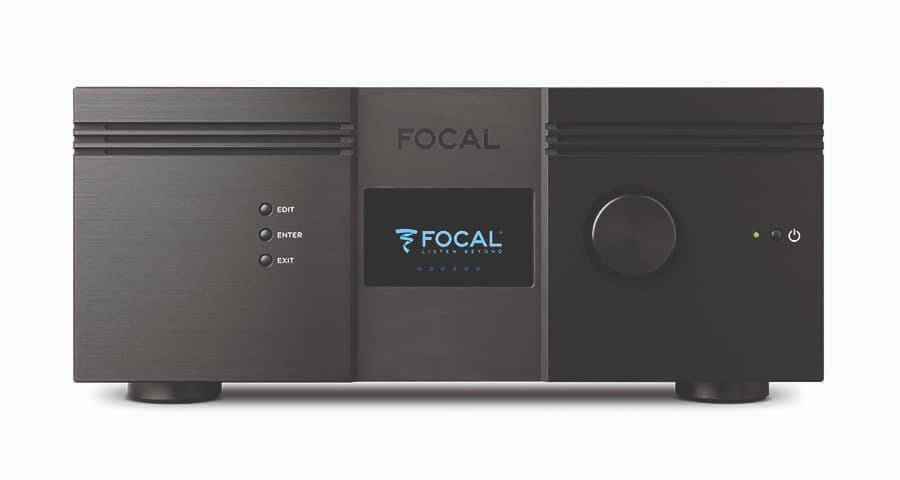 Home Cinema
Focal say that Astral 16 draws the very best out of high fidelity and in-wall/in-ceiling loudspeakers by coordinating all the components within a sensational Home Cinema installation. Integrating a Class D Pascal Audio amplifier, Astral 16 has 16 channels, of which 12 are amplified and 4 are pre-amplified (balanced XLR outputs) and dedicated entirely to audio (filtering, equalisation, bass management, etc.). Sampling frequency is supported up to 192 kHz.
Audio Formats
Astral 16 covers all audio formats (Dolby Atmos®, DTS:X™, etc.) and provides endless configuration options. Equipped with technology that allows adjustments based on room characteristics (Room calibration, with Dirac Live®) and delivered with a calibrated measurement microphone, Astral 16 can be fine-tuned to suit all possible acoustical environments. Watching a film in one room while playing music in another, is now reality. In short, it is fully customisable, and comes with an app available on the App Store (via iPad) to drive the system you want room by room, as well as technical support (Remote Monitoring) for equipment diagnostics at any time. Compatible with Control4, Crestron, Savant and RTI, Astral 16 benefits from the possibilities offered by these leading interface systems.
Pricing And Availability
Available in June 2019, SRP: £19,999 / €20,000