French brand, Focal, used High End Munich 2018 to launch its new Grande Utopia EM Evo and Stella Utopia EM Evo loudspeakers. This was another highly popular launch with standing room only for a lot of the world's Hifi press.
There was a strict door policy as we made our way through the Focal and Naim exhibit to the listening booth at the back, luckily there was plenty of French water on hand for the thirsty hoards, as we were very packed in.  We were treated to a presentation by the Naim team and also the Focal team before we got to listen to some tunes.  I must admit that we really did miss Focals Gérard Chrétien who sadly passed away last year, but his legacy, passion and love of music lives on in the current team.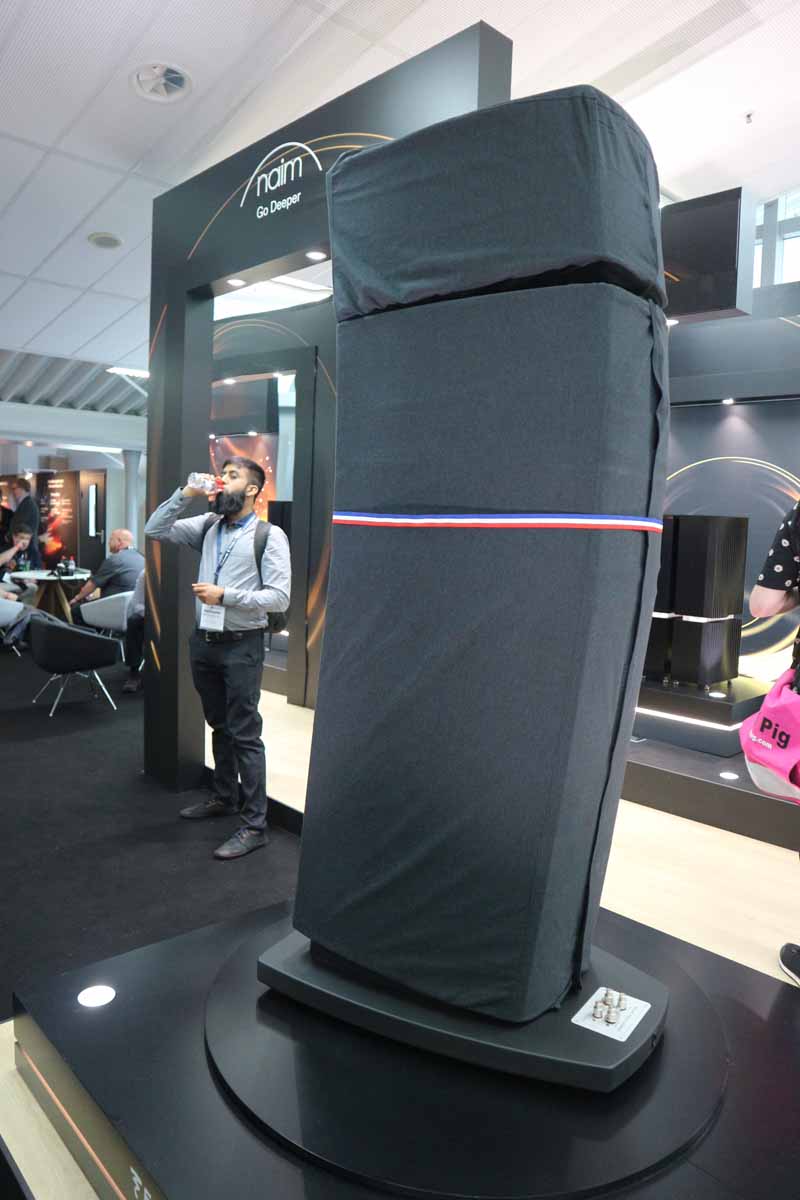 I have always been impressed by Focal Grande Utopias and I would love to hear the new EM Evo incarnation in a more sympathetic listening environment, you could tell that these were a very impressive loudspeaker and a Hifi Show is more than just a listening session.  As always, the biggest Focals had an impeccable stage presence and iconic visual impact, proudly flying the bleu, blanc and rouge flag for the French manufacturer.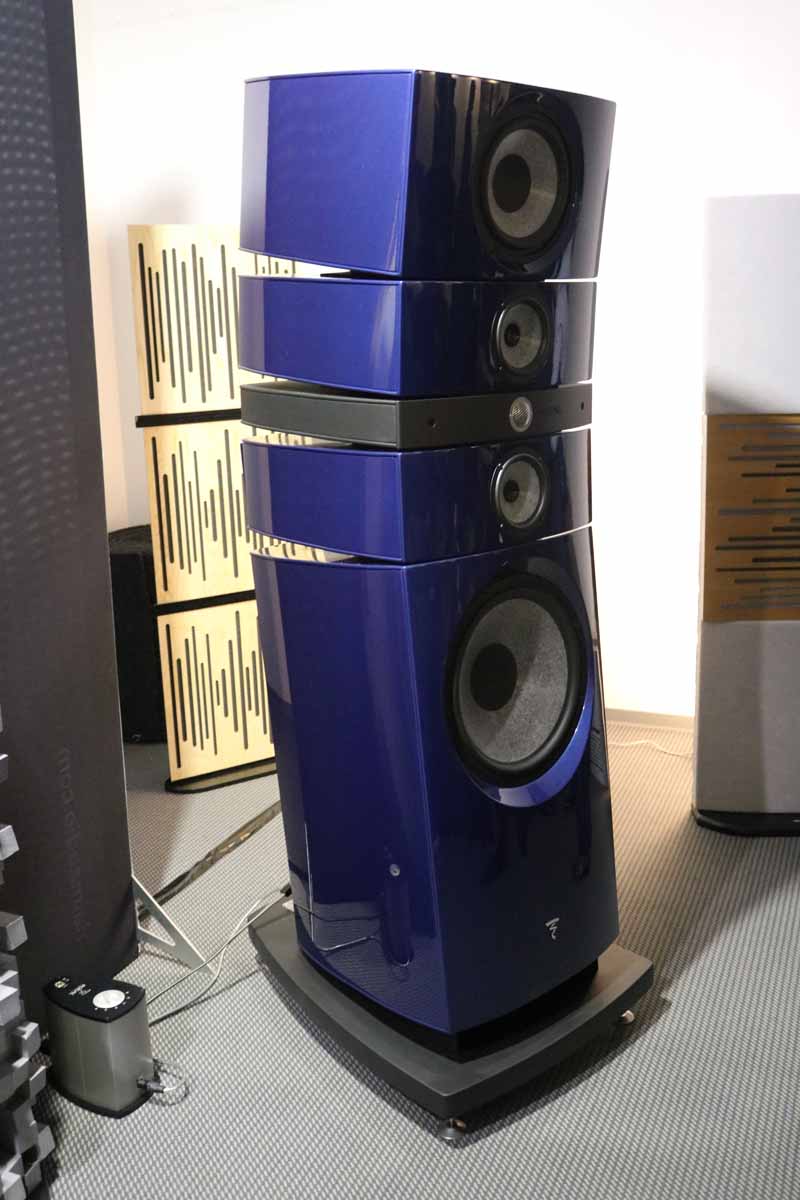 Focals large loudspeakers now integrate all the research conducted since Utopia III was launched in 2008. They showcase the brand's innovations, particularly in the midrange: the TMD (Tuned Mass Damping) suspension and the NIC (Neutral Inductance Circuit). The structure of the loudspeaker itself has also been strengthened by the new MRR (Machined Reinforcement Rings) system around the speaker drivers. The crossover has been redesigned and its components modified.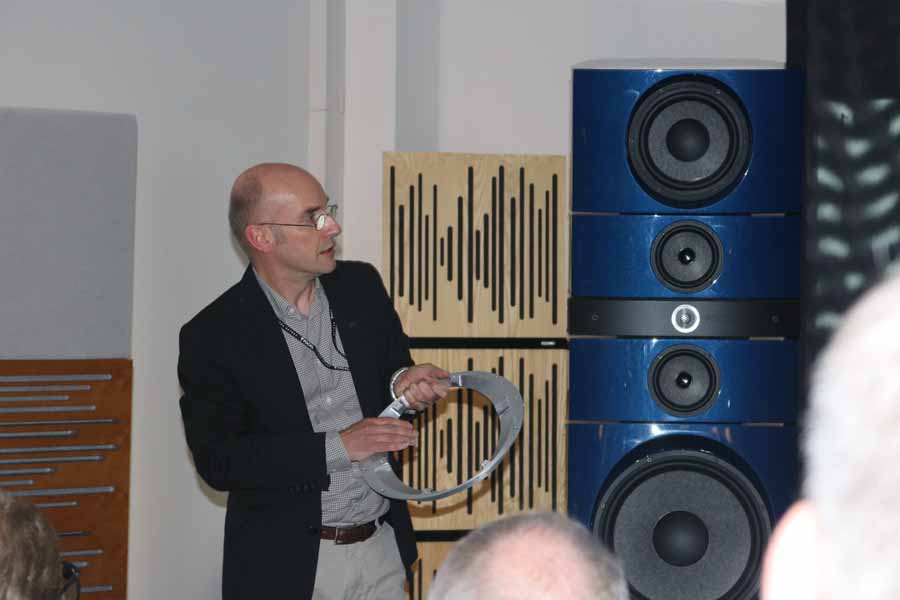 The structure benefits from an increased rigidity thanks to the MRR (Machined Reinforcement Rings) system. This is composed of solid aluminium parts machined in the mass, positioned between the front speaker and the speaker driver basket. This sandwich technology is used in the form of rings for the 6″ and 11″ speaker drivers of the Stella Utopia EM Evo, and on the 6″ speaker drivers of the Grande Utopia EM Evo. The 13″ (Stella Utopia EM Evo) and 15″ woofers (Grande Utopia EM Evo) also use segments of solid aluminium. The rigidity of the front speaker is thereby considerably increased in the array area (around the speaker drivers), while benefiting from the dampening of the very thick MDF woofer.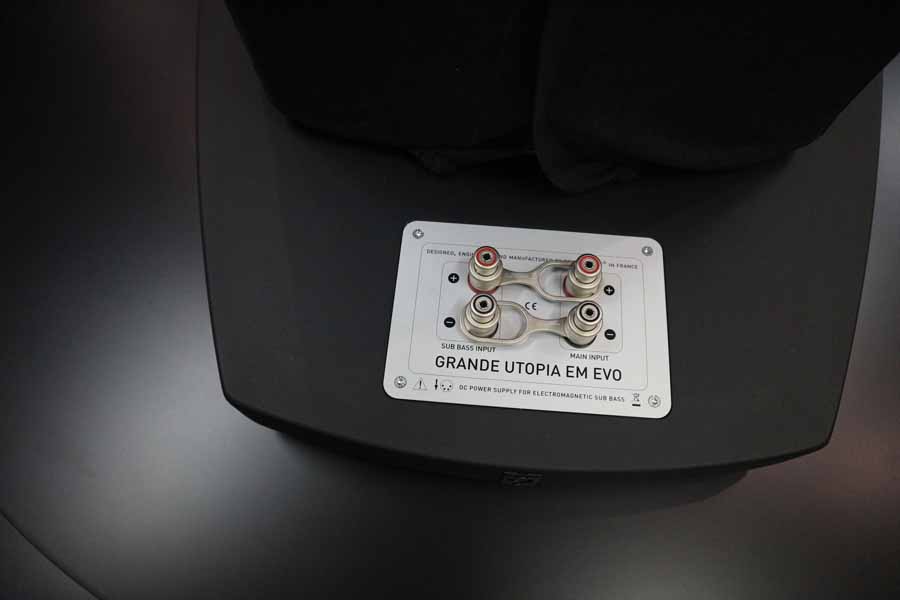 The Focal Grande Utopia EM Evo will have a SRP of €180,000 / £159,999 per pair and the Stella Utopia EM Evo €100,000 / £89,999 per pair. All the loudspeakers in the line are now offered with new automotive-inspired finishes: Metallic Blue, Ash Grey and British Racing Green, as well as Black Lacquer and Carrara White.
Linette Smith