FYNE AUDIO F1-5 LOUDSPEAKERS REVIEW
The Fyne Audio F1-5 loudspeakers are a compact standmounter with a downward-firing port and point-source driver configuration. Stuart Smith takes a listen.
FEATURES AND BUILD
Fyne Audio is based in Scotland and their speakers look a little different to your run-of-the-mill offerings as they all, bar the F700 Series, use the company's IsoFlare driver technology. The IsoFlare drivers are essentially a dual-concentric design, or if you prefer a "point source" driver in that one speaker houses both the bass and tweeter. The drivers are built with a very rigid cast aluminium chassis and they use multifbre paper cones. The tweeter's diaphragm is made of titanium and uses a waveguide. Also used in the F500 Series upwards is what Fyne calls the Basstrax system that is a downward-firing port that is designed to allow for a wider tuning frequency and reduce cone excursion whilst acting as a "muffler" and stopping standing waves that the main internal port produces. Simply speaking there is a Tractrix shaped diffuser below the downward-firing port that converts the airflow and sound wave into a spherical wavefront. The diffuser is housed on the speaker's plinth and can be seen if you look between the plinth and the bottom of the speaker cabinet proper. The final bit of proprietary technology used in the F1 is the Fyneflute ribbing between cone and housing that is designed to eliminate "mis-termination" effects and reduce colouration.
The F1 is a fairly compact (321 x 186 x 289mm) 8-ohm loudspeaker and is said to have a frequency response of 48Hz to 28kHz from the 125mm driver. Sensitivity is 87dB.
The F1-5 is a good-looking speaker but it is going to divide opinions – some will love it and some will not like its unique aesthetic. What can't be questioned is the finish and build of the speakers which is fantastic. As mentioned they sit on an integrated plinth that's supported by three columns and through the gap you can see the Basstrax diffuser. You get a single pair of very good quality binding posts around the back and there's also a grounding post, though there are no grounding cables included in the review sample. Having used (and being wowed) grounding cables on our Audiovector R3 Areté, I am convinced of their efficacy and I would have liked a set to have been included in the package.
Moving to the front of the speakers there is the driver and a large knob below it that reads "PRESENCE" which I'll have a play with later.
The overall shape of the speakers is, like several speakers we have reviewed of late, very much like the prow of a boat with the pointy bit at the rear.
You can have the F1's in any colour you like so long as it's Piano Gloss Walnut but even though this comprehensively limits choice the quality of the real walnut veneers and burr walnut inlay cannot be questioned.
The F1 series is designed, manufactured, and finished by hand in Scotland at Fyne's headquarters and factory in Glasgow.
The F1-5 is pretty compact but they are fairly deep and so I was careful to hold them in place on our SolidSteel stands with big blobs of blutak as they did hang over the front and back a tad.
SOUND
I had the Fynes set up as mentioned on SolidSteel stands in our smaller listening space and positioning was as straightforward as it gets, no doubt in no small part because of that downward-firing port. I pointed them at the listening position and had them about a metre from side walls and a little more from the back wall. Throughout the time I had these speakers in the system I didn't feel the need to mess about too much with positioning and they seemed "right" from the off. Amp used was a big old Krell (very recently fully renovated in the US by Krell) with a LAB12 pre and LAB12 DAC in place before it. Tunes were piped in using Roon on a Raspberry Pi running Roipee and with its own dedicated linear PSU. The speakers were fully run in when I got them and so a couple of hours loosening up and then serious listening began.
First up, more by accident than anything else, was Mouse Catcher General by David Tarrida from one of the Tresor compilations. It's got that wobbly and very deep bass that can sound overblown and just too much if not controlled properly but I'm happy to report that it sounds great here. The speakers are quoted as only going down to 48Hz but the detuned bass kick on this album really did have a good degree oomph to it. Compared to our Xavian Perlas in the same system I'd say you actually get a better feeling for the bass and its depth. But bass doesn't over-dominate proceedings here but this is a bass-led track and the Fynes reflect that very nicely without everything else getting lost or muddied in the mix. Bass remained central in the mix where it should be on this track and the play between the bassline and the bass kick was easy to differentiate – they can become a bit of a gloopy mess on some speakers. Now, these speakers can go loud and when I cranked up the volume to neighbour-pestering levels I didn't feel overwhelmed or that the speakers were becoming out of control and breaking up – far from it. In fact, I'd suggest there is a bit of a sweet spot with the Fynes with regards to volume on this kind of techno where when it's too quiet you do feel like you are missing out a bit and too loud (and I mean LOUD) you feel the need to turn it down a bit. The F1-5s don't look like a speaker that should do techno and look like they should be partnered with more "refined" music but they love it…and they love a bit of power up them to get them really banging out the tunes.
Continuing on the electronic theme and pulling out Juno Reactor's The Golden Sun (remixed) record it's clear that these are speakers that really like to party. This is sophisticated Psy Trance (don't tell any of my cool techno friends I listen to this stuff) with lots going on in the mix and the Fynes manage to allow a lot of the barely perceptible little percussive noises to be clearly heard. Spatially they are great fun and that point source nature has sounds coming at you with laser-sharp accuracy. I don't think the speakers project as good a three-dimensional stage back and forth as, say, the Diptyques or Audiovectors we use, or heaven forbid the Raidho TD 2.2s we have in for review, but they present the stage left and right very well with a very acceptable projection forward. I'd say they give the impression of being about the middle of the stalls, perhaps 6 or seven rows back. Turning the presence knob to its highest setting (I'd had it bang in the middle up until now) adds a little more air to the higher frequencies (presumably in the 4 to 6kHz range) and gives a little more three-dimensionality to the track and I liked that effect a lot. I can see other people liking this presence feature as it allows you to tune the sound a tad to your own tastes, or to compensate for recordings that need a little help. I'm all for this kind of thing and believe that folk who stubbornly refuse to allow any kind of EQ into their systems are missing a trick at times – we all have different tastes and the Fynes (and others) allow for these differences. It's not a huge or massively dramatic effect but it is there and it is useful in adding a little, more "in the roominess" to a recording.
These speakers do techno really well and, as such, I'd certainly say they match my tastes very well. They are tight in the bass and with plenty of oomph but present that without losing the other stuff going on. They feel very dynamic and exciting on this kind of material, and they like to be pushed loud. The Krell is a fab match for them I'd say!
Playing Rodrigo y Gabriela's 11:11 shows just what a dynamic and engaging speaker these are and they handle the speed of this pair's guitar playing brilliantly without getting all a fluster and losing it any. They are not as detailed in the mid-band as, say, the Falcon LS3/5as, but where they win over these speakers is in the energy across the full gamut of frequencies they bring to the table. I'd also say they aren't as pinpoint accurate in their soundstaging as the Falcons, but in the same breath they are more exciting overall – you pays your money and takes your choice.
Natalie Merchant's Ladybird (I play and refer to this tune quite a bit more than I really should) is tight in the bass with Merchant's voice projecting well out into the room. The vocal sounds huge with these speakers and there is a good deal of detail in there too. There's no harshness, no sibilance, and no feeling that things are being pushed too hard at the tops. On the stripped back intro to Maggie Said, it's easy to imagine Merchant in the room with you, though I did find myself getting out of my chair to dial back the presence knob a tad which had the effect of moving the recording slightly back in the room. When the song gets going a bit more there's no mistaking that these speakers present everything that is there, and whilst the vocal does dominate it's easy enough to just let the track play and enjoy everything that is going on – and that bass that walks along throughout is really well done on the Fynes.
Feed the Fynes something like Motorhead and crank up the volume and you really do start to get what they are about, though I'm not sure that this is the music they are intended for. They lay the band out before you on the stage and there is certainly a "live" feeling to their presentation which I really like – it's that excitement again. I confess to getting into a Motorhead vibe and playing several albums one after the other, which given these are small speakers that really shouldn't play this kind of thing well was a bit of an eye-opener.  I particularly enjoyed the feeling for the guitar sound on Limb from Limb off the Overkill Deluxe edition – there was a real sense of it being there in front of me and with a great tone to it.
CONCLUSION
These are well-balanced speakers that play everything well, will suit people who have a wide range in their taste of music and I really enjoyed them a great deal.
They are easy to position and work well without too much thought going into their placement which will be a major plus for many. That downward-firing port with the Basstrax doodad certainly works very well.
The Fynes have enough detail and clarity to satisfy those who want to get right into the heart of a mix, but, and I like this a lot, they also know how to kick off their shoes and party when asked. That wonderfully tight and controlled bass helps them bounce along really well in the latter's respect and this is especially good on rock and techno, laying down a solid foundation on which other elements can build.
I do think the Fynes come into their own when they have a bit of power up them and perform best at medium to high volumes and so you may want to take this into consideration with regards to amplifier partnering. At lower volumes they still perform very well, but give them a bit more juice and they just jump to attention and really start to get exciting.
AT A GLANCE
Build Quality:
Well put together and beautifully finished but only available in one colour which is pretty conservative and won't gel well with all home decors
Sound Quality:
Bouncy and great fun to listen to but can do detail and finesse to a sufficient level to make them a good allrounder. The Presence control is a useful little feature that lifts the upper detail a smidgen to make them airier in their presentation.
Value For Money:
This is a tough and competitive price-point but I reckon the Fynes represent themselves very well in that they aren't a one-trick pony.
We Loved:
Bouncy and tight bass
Great fun when pushed relatively hard
Detail and clarity isn't over the top or exaggerated
Beautiful finish and looks
Brilliant feeling of the music being laid out in front of you
Presence control is a very useful feature
Inclusion of a grounding nut
We Didn't Love So Much:
Not as three-dimensional a presentation as some
Looks will divide opinion
Not the last word in detail when compared to the very best
No grounding cables included in the package
Elevator Pitch Review: The Fyne F1-5 strikes a great balance between a speaker that is detailed and one that can get down and boogie. They like to be pushed a little harder than most to get the very best out of them but when you do this they really come to life and become very exciting to listen to. They are well put together but have looks that are a bit "Marmite" (not everyone will love them) and are only available in one finish. They are easy to get on with whatever genres you listen to and unfussy about their positioning.
Price: £2999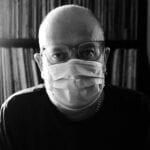 Stuart Smith
Review Equipment: Krell KST100 power amplifier, LAB12 Pre1, LAB 12 DAC, Atlas, Chord and Tellurium Q cables, Raspberry Pi running Roipee and with dedicated linear PSU.