The F502SP is Fyne Audio's first Special Production designated loudspeaker design. SP models distil some of the very best components and engineering from across Fyne Audio ranges into a unique loudspeaker, personally tuned by Technical Director, Dr Paul Mills and handcrafted in the UK.
The F502SP brings much of the driver, crossover and bass tuning expertise from the F700 series into the more compact and affordable F500 series cabinet design. The result is a limited production run loudspeaker, designed and manufactured in the UK.
FyneFlute
Building on the award-winning F502, the SP uses a 200mm (8") IsoFlare™ driver and 200mm (8") bass/mid driver derived from the F702. This high-tech unit features a rigid multi-fibre cone with FyneFlute™ roll surround and the F702's 25mm magnesium diaphragm compression tweeter with unique HF wave guide.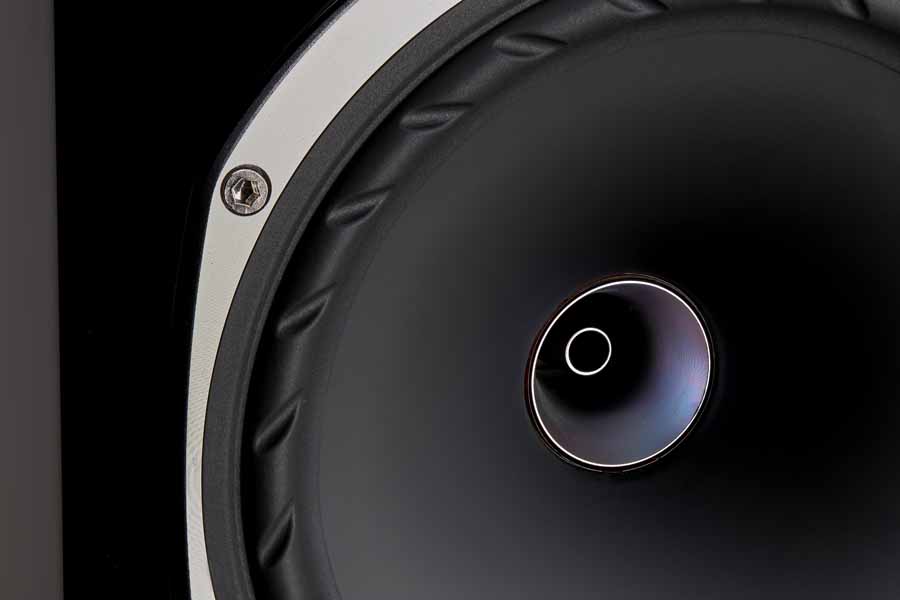 BassTrax
Further improving the standard F502's BassTrax™ porting system, the F502SP benefits from the full aluminium sandwich plinth Tractrix profile bass diffuser developed for the premium F1 series. Re-engineered to precisely tune the F502SP cabinet, the plinth provides solidity and easy levelling, while allowing the BassTrax diffuser to create a true 360 degree LF wavefront.

Crossover
Merging the F702 technology into the F502 cabinet also demanded an exclusive crossover. Many of the component choices from the F700 series have been used in tuning the speaker.
High Gloss Finish
To celebrate this unique UK built loudspeaker, a new finish option and unique driver trim set the F502SP apart from Fyne's standard F502. The SP is available in high gloss black and high gloss white as standard, or in a new,  deep gloss lacquered walnut veneer previously seen on the premium F700 series. All F502SP finishes feature a diamond-cut finish on an exposed aluminium driver chassis.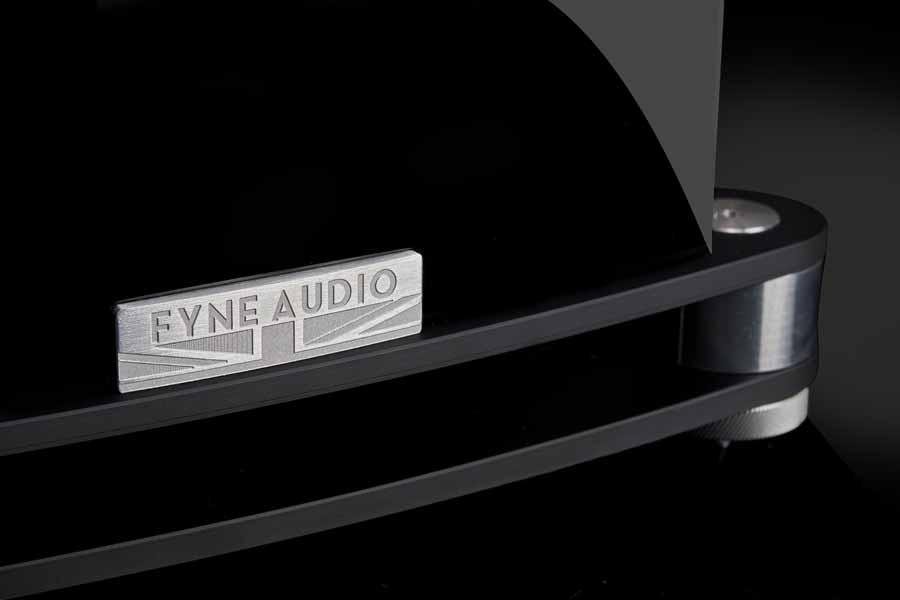 Pricing & Availability
The Fyne Audio F502SP is available now in strictly limited numbers:
F502SP – Piano Gloss Black : £3,499.99
F502SP – Piano Gloss White : £3,499.99
F502SP – Piano Gloss Walnut : £3,999.00