As CES gets underway GamuT got in touch with Hifi Pig to tell us about the  world premiere of GamuT's new RS7 loudspaker,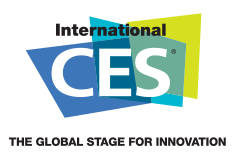 featuring a unique curved enclosure with 21 individual layers of real-wood with minimal dampening, which they say results in "amazing micro-dynamics, more natural tonal reproduction and greater overall dynamics and resolution".
GamuT will also unveil their new leather-wrapped Reference speaker cable and Signature power cables. All played on the combo of GamuT's preamp Dual-Mono D3i and M250i monoblocks.
A 2nd GamuT system will play on Larsen Ortho-Acoustic speakers, hand-built in Sweden by John Larsen. Larsen speakers are designed to places against the wall and, the press release says "excel in taking advantage of the room they play in; meaning speakers, playing with the room, not against it and reproducing a very live-like, natural sound".
Both GamuT systems will also play on Pear Audio Blue turntables and their new Reference 2-box phono stage. Pear Audio Blue turntables & tonearms are the last designs by legendary turntable designer Tom Fletcher of Nottingham Analogue.