Guy at Pure Sound recently contacted Hifi Pig to tell us about the UK arrival of HECO DIREKT which is something of an unconventional 2 way stereo loudspeaker system.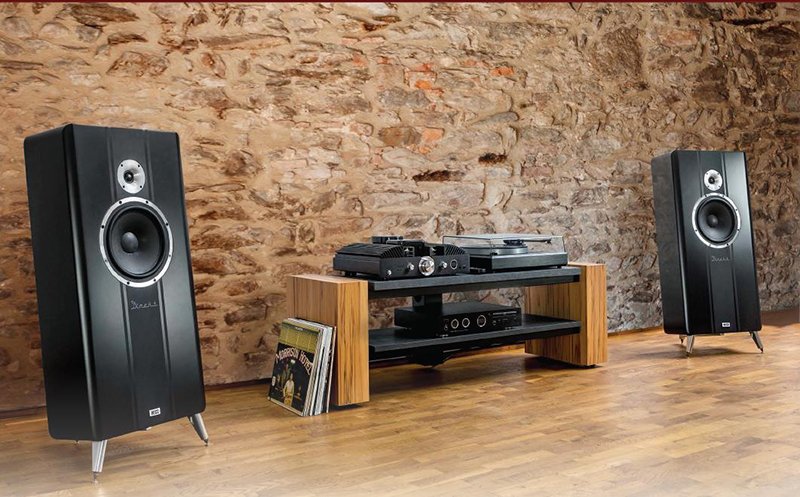 The Heco Direkt is a large 2 Way system with high sensitivity and has an attractive, shallow profile cabinet with wide baffle & rounded edges.
The enclosure is substantially built with multiple bracing and has custom designed, cast alloy feet to provide stable base & help positioning for time alignment.
The speakers feature an efficient 27cm midbass driver with Kraft paper diaphragm & alloy chassis partnered with a 28mm silk dome tweeter with powerful double magnet & horn loading.
The elaborate phase optimized crossover uses close toleranced components with the speakers having a linearised & constant impedance characteristic which should present an easy load for valve amplifiers
Direkt features twin down-firing bass reflex ports with rounded ends designedfor minimal turbulence and easier room placement.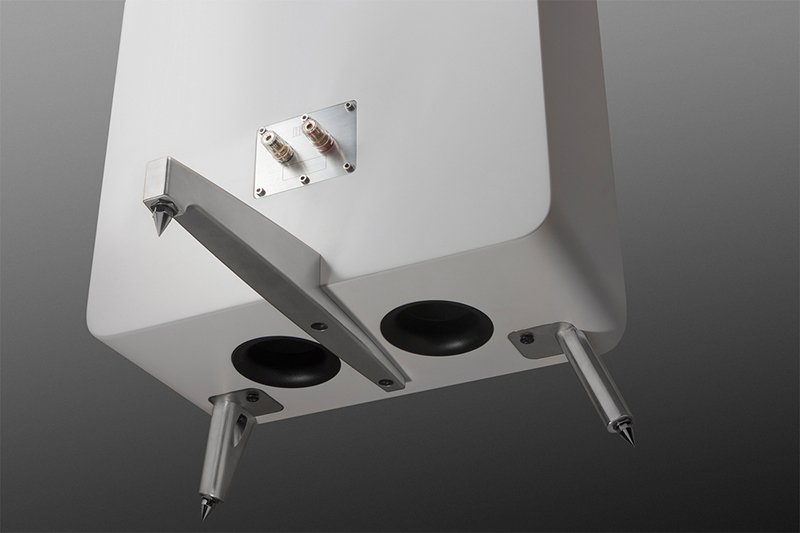 In recalling a fondness for the easier sounding, generous qualities of the better loudspeakers of the 1950's and 60's, Heco have revisited the format of a wide baffle, 2 way loudspeaker with a large main driver. The development of this driver has been made easier through the use of powerful modeling & simulation software allied to far more precise measurement systems (Klippel) than would ever have been available in the 20th Century. The wide baffle with its radiused edges gives a lower baffle step frequency and fewer harmful diffraction effects, say Heco whilst the high sensitivity & benign load characteristics make the Direkt an obvious partner for lower powered, high quality amplifiers either using valves or transistor circuitry.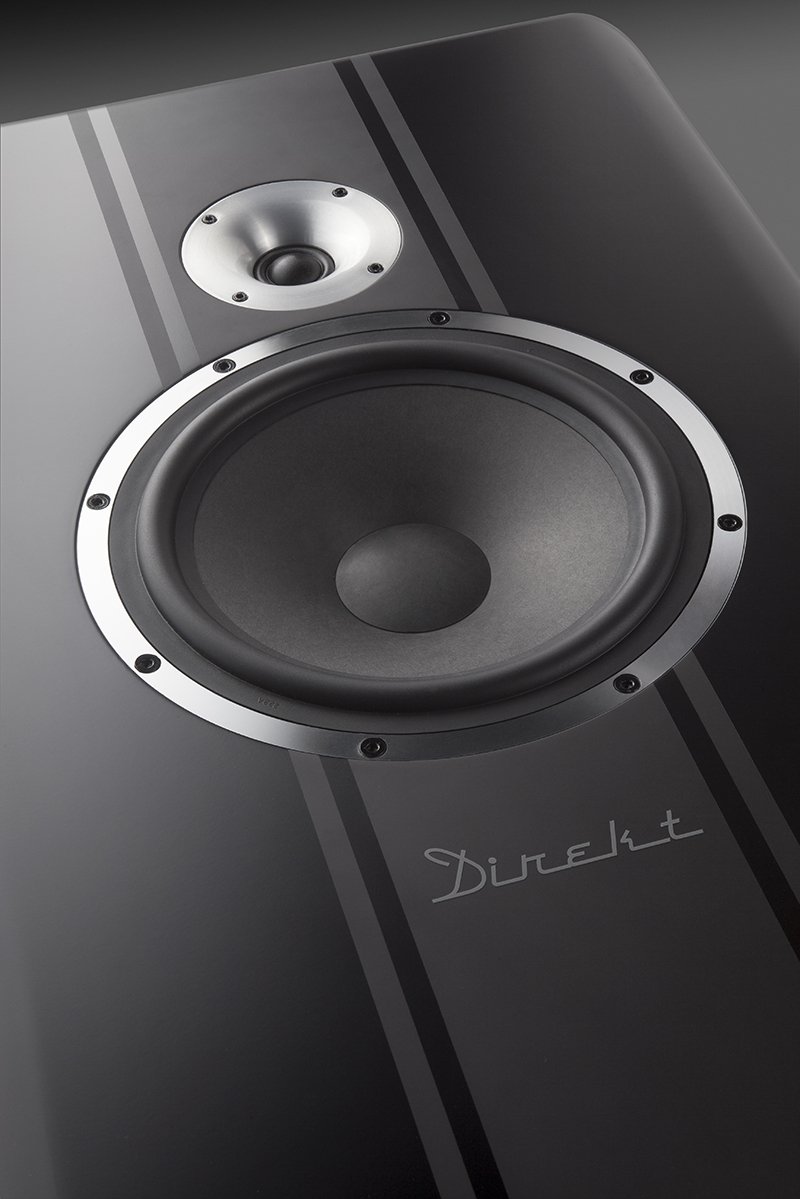 SPECIFICATIONS
Principle: 2 way bass reflex
Driver Complement: 27cm (11″) bass mid and 28mm  silk dome tweeter with horn loading
Power Handling (RMS/Max): 200/320W
Impedance: 4-8 Ohm
Bandwidth: 25-28000 hz
Crossover Frequency: 2350 Hz
Recommended Amplifier power: 10-320W
Sensitivity: 95 dB/W
Cabinet Finish: White/Silver & Black/Black semi matt lacquer
Dimensions (WxDxH): 440 x 998 x 397 mm (including feet)
Weight: 25.8 Kg
UK RRP £2499.95